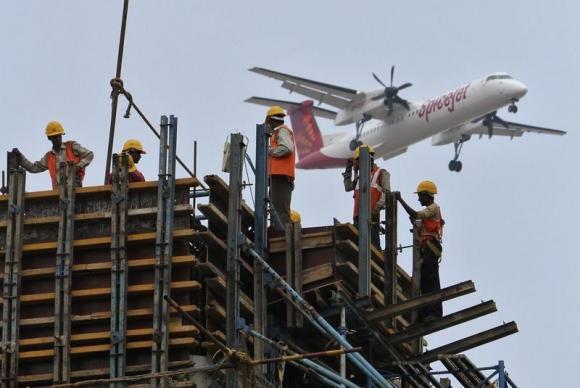 SpiceJet is conducting a strategic review of fleet and network, which could see staff reductions and a possible phase out of Bombardier Q400 planes in three months.
The beleaguered airline witnessed a change of guard last week, with former director Ajay Singh taking charge of the company. Singh and other investors will pump in about Rs 1,400 crore (Rs 14 billion) by April.
"We are conducting a review of all aspects of operations," the airline's Chief Operating Officer, Sanjiv Kapoor, said on Tuesday.
"We will be taking a call whether to keep or sell Q400 planes. It is under evaluation now. Having a single fleet will help in simplifying operations," he said.
The airline had curtailed its fleet to 33 planes (18 Boeing 737s and 15 Bombardier Q400s). Its employee strength had reduced from 5,700 a few months ago to around 4,200 now.
There could be further reduction in staff due to attrition or pink slips as the airline aims to reduce staff count to below 4,000.
While leasing companies want to pull out 11 Boeing 737s and have served lease termination notices, Kapoor said the airline is in constant discussions with lessors and suppliers.
"All I can say is the worst is behind us. There were certain legacy issues regarding funding and those will get resolved now. Our sales have improved and we will resume meal service on board soon," he said, adding the airline plans to add 8-9 Boeing 737s and grow its network with new services.
SpiceJet has already cleared its service tax dues and will clear income tax dues in the next few weeks.