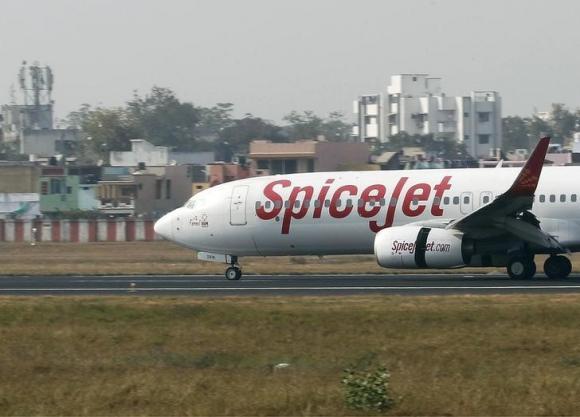 Signalling an imminent change in SpiceJet's ownership, potential investors including co-founder Ajay Singh and US-based JPMorgan have begun discussions with markets regulator Sebi over their investment plan for the cash-strapped airline.
Sources said investors are consulting Sebi with regard to various regulations applicable to a listed company in case of fresh infusion of funds by entities other than existing promoters, as also about the change in ownership and management.
Besides, the investors are also seeking regulatory guidance about applicability of open offer and takeover code related norms, as well as about classification of promoter and public shareholders in a listed company, sources added.
The moves assumes significance in the wake of another Indian carrier Jet Airways having faced major regulatory hurdles with Sebi last year over its induction of UAE-based Etihad as a strategic partner with a 24 per cent stake.
While the Jet-Etihad deal was eventually cleared, the case became a regulatory benchmark with regard to applicability of open offer and takeover rules.
Etihad was allowed to be classified as a public shareholder in the company despite having a 24 per cent "strategic" stake that they have purchased from the original promoters -- Naresh Goyal and his family (who now own 51 per cent).
It is being anticipated that the investment plan for SpiceJet could involve complete exit of Kalanithi Maran-led group as promoters of the airline, if not immediately then over a period of time, sources said.
Promoters hold 53.48 per cent stake in BSE-listed SpiceJet while major 'public' shareholders include Tata group firm Ewart Investments (1.79 per cent) and Kalpana Singh (1.41 per cent).
Retail investors hold 45.69 per cent in the company that has a total market value of Rs 1,000 crore.