After six years in the business, the scorecard of Bengaluru-based QwikCilver is impressive, with a 90 per cent market share.
The prospect of receiving gifts had stopped thrilling Rajender Aggarwal, an IIM Lucknow alumnus who works at a software company in Noida. Till he got a plastic card.
He can now use it to buy what he wants, rather than be straddled with unwanted gifts that go unused.
"By using the gift card, I can buy clothes or shoes that suit my taste. It is real value for money, both for the giver and the receiver," said Aggarwal.
"You get what you want, and you don't feel guilty for not using what someone has gifted you because you don't like it."
The flexibility a gift card offers is the driving force for the sector. The organised gifting business, through gift vouchers and cards, is worth Rs 3,000 crore (Rs 30 billion) in India.
Bengaluru-based QwikCilver, founded by three Birla Institute of Technology and Science, Pilani, alumni in 2008, claims to be a leader in the segment, with nearly 90 per cent market share.
Its scorecard, after six years in the business, is impressive. With transactions worth Rs 1,000 crore using its technological platform, in the past four years, it boasts a customer base of nearly 100 retailers, including Shoppers Stop, Titan, Lifestyle and Flipkart.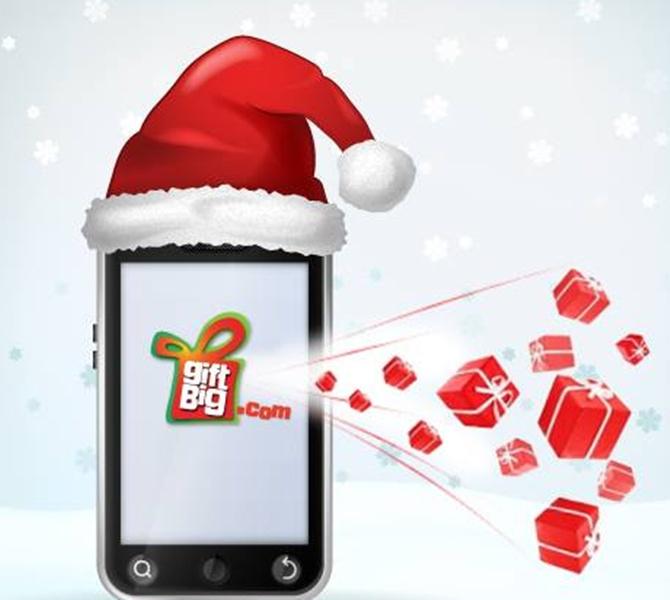 Gift cards issued by all these use QwikCilver's technological platform.
Online retail giant Amazon took a minority stake in the company last month.
"We believe the company is well poised to provide its customers with solutions that will help them take advantage of the fast growing customer base in the country," said an Amazon spokesperson, specifying the reason for investing.
The company got the first round of funding from venture capitalist firms Helion Venture Partners and Accel Partners only a few months after inception.
"We have literally created the market for the gift card in the country. That has been the biggest challenge and also the most exciting part of our journey so far," said Kumar Sudarsan, founder-director of the company.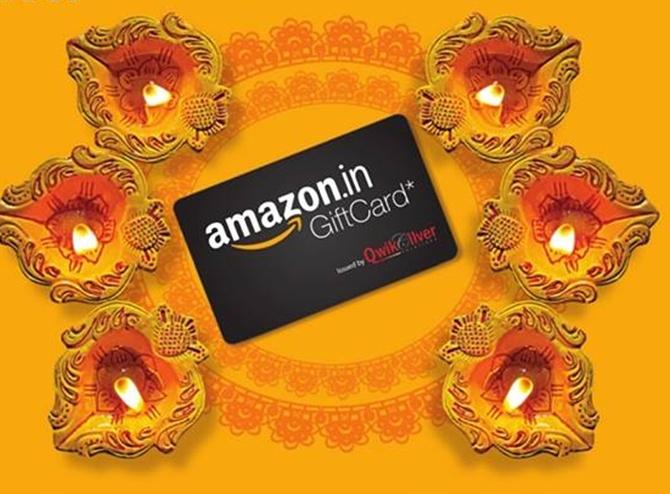 Business model
QwikCilver provides a technological platform to help all transactions through gift cards, online and offline.

Just like Visa or MasterCard that offer a payment processing network for credit and debit cards so that customers can make electronic payments, QwikCilver offers the same network with regard to gift cards.

QwikCilver, says Prashanth Prakash at Accel Partners has created a "ubiquitous gifting and purchase tool. Organised retail was in need of a new concept and the idea of a gift card is one. At the moment, 8-10 per cent of all sales at organised retail stores take place through gift cards."
In addition to providing technology solutions, the company has an online store selling these. "With our GiftBig.com establishing itself as India's leading gift card e-commerce destination for 100 plus brands - we are focused on reinforcing our 150 per cent growth year on year," says TP Pratap, co-founder, Quikcilver.
The company is betting highly on lifestyle changes. "Gifting is now about giving something that suits the taste and fulfills the needs of the receiver as he is free to use the way he wants. Using a gift card becomes handy," says Ameet Rege, head, pre-paid business, Trent.
In addition to personal gifting, QwikCilver hopes to capture a bigger share of the corporate gifting pie. The company claims to have built a 300-strong corporate customer base, offering customised card programmes, employee incentives and benefit card programmes. Nearly 70 per cent of the business comes from the corporate gifting segment.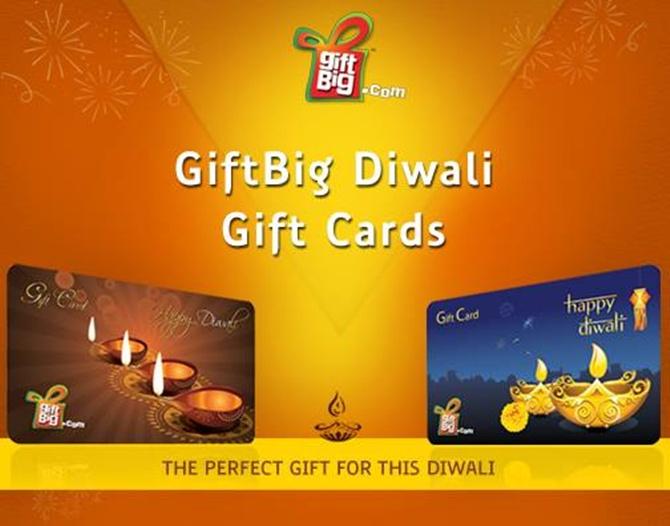 Weaknesses
Currently, the company operates on a very thin margin, though growing rapidly. The generation of cash profits is still at least a couple of years away. For the record, company officials say the focus is on investing rather than profitability.
The company heavily relies on corporate gifting for most of its growth. Corporate gifting is dependent on the state of the overall economy. That is another challenge the company will have to overcome to grow consistently. But the biggest challenge, admit officials, is to drive the adoption of a gift card as a gifting tool.
Hong Kong-based Value Access is another company that operates in the same space and its customers include brands like Pepe Jeans and Tommy Hilfiger. Currently QwikCilver, however, claims to enjoy the bulk of the market share in the card segment.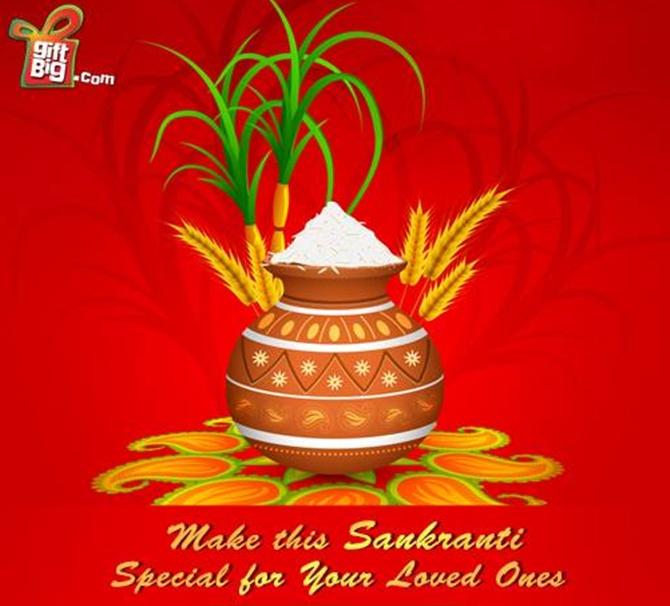 Way forward
The gifting business is estimated to be worth $7 billion in the country.

The share of gift vouchers and cards is expected to reach Rs 9,000 crore (Rs 90 billion) by 2017.

QwikCilver expects to have a large chunk of the business. "The advantage is that it is a technology service provider and most of its services are home-grown. The company is being driven by a team that knows technology well. And, it offers a cost-affective, easy to use technology," observes Ameet Rege.
The company is also betting on mobile gifting to keep the growth momentum.

"Our research shows 80 per cent of gift purchases take place within two days of the event. That means, instant gifting as a theme is going to do well and mobile gifting is poised to take advantage of that," observes Pratap.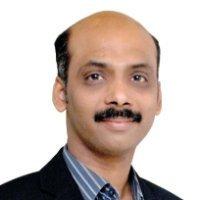 EXPERT TAKE: Kumar Rajagopalan
Gifting is a wonderful way of showing care. The market in India grew with the rise in per capita income and when the middle class got more aspirational about the kind of products they consume.

Traditionally, in India, gifting has been given a centre-stage during festivals and marriages. Technology is creating new benchmarks in the art.
Traditionally, givers decided what they wanted to gift. In course of time, access to social media, item searches, breaking of geographical boundaries for gift delivery has brought the recipient in the centre-stage.
Many lifestyle brands in India can now attribute as much as 10 per cent of their turnover to gifting.
This can easily put the total size of the gifting market in India to upwards of $30 billion. The western world for ages has been practicing the idea of a gift registry for wedding gifts. However, this practice has not been followed in such an organised manner in India.
Technology can help create a bridge between the aspirations of the recipient and the giver on a global basis around the world and India in particular.

Companies like QwikCilver are capable of revolutionising the gifting market in India and across by providing the ability for givers and receivers to collaborate and create choices for the kind of gift, timing and the place of gifting.
Kumar Rajagopalan is the Chief executive officer, Retailers' Association of India.

Photographs, courtesy: QwikCilver