The government appears serious about its intent to do away with the sore points in the taxation laws.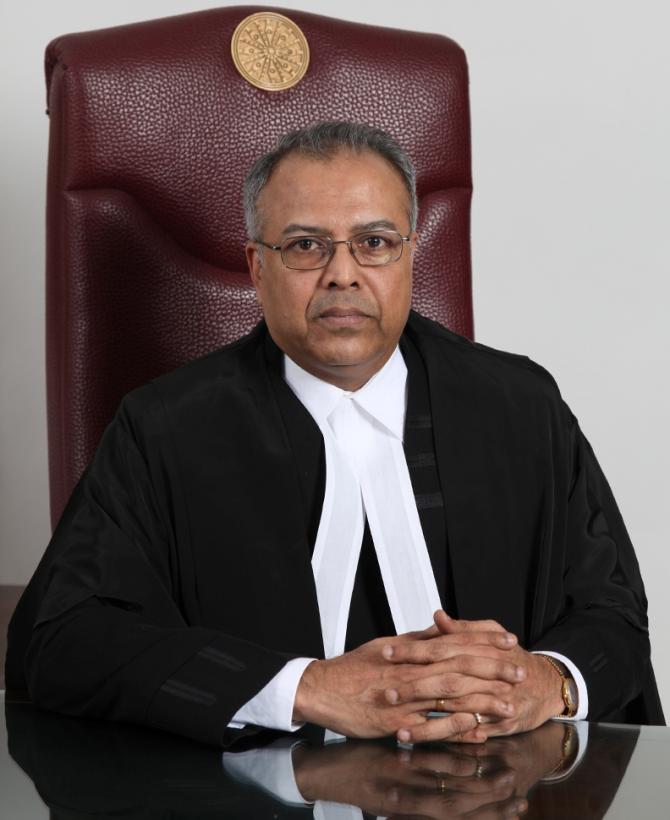 IMAGE: Justice RV Easwar. Photograph, courtesy: Delhi High Court website
As the National Democratic Alliance government looks to make India an attractive destination for foreign investments, it will be the task of Justice RV Easwar to overhaul the 54-year-old labyrinthine Income Tax Act to make it simpler and more streamlined.
Easwar, a former Delhi High Court judge, now heads the 10-member committee set up by the government to recommend modifications to bring in more predictability and certainty in the nation's tax laws so as to prevent foreign companies from getting into legal tangles at a later stage.
His experience with the Income Tax Appellate Tribunal, where he worked for nearly two decades and also served as its president later, many say makes him the right man for the colossal task.
While working at the tribunal and also as a judge at the Delhi High Court, Easwar was involved with several cases pertaining to revenue laws, taxation and foreign exchange regulations.
In his present role, the 63-year-old will facilitate the government's effort to reverse the eroding investor confidence in the wake of the series of litigations arising due to the ambiguity in the income tax laws and the retrospective taxes brought in by the previous United Progressive Alliance government.
He will study and identify the provisions in the Income Tax Act which are weak and open to interpretations and those that make India a difficult destination for doing business.
Easwar is equipped to gain a deeper insight into the complexities of the current tax system as he is also a chartered accountant.
In an interview to Business Standard after being appointed as the chairman of the Income Tax Simplification Committee on Tuesday, Easwar said he would focus on issues concerning the common man first before moving on to those that affect large corporations.
The government is currently locked in tax disputes with several multinationals including Vodafone, Cairn, Shell and Nokia.
The first set of recommendations from the Easwar Committee will come out by January 31 for the suggestions to be incorporated in the budget.
While examining the tax system, Easwar will have to work within the government framework of not doing anything that will substantially impact its tax base and revenue collection.
The government appears serious about its intent to do away with the sore points in the taxation laws.
It is already on board with the recommendations of the Justice AP Shah Committee on the issue of imposition of minimum alternate tax (MAT) on foreign institutional investors.
The government has said it will suitably amend the IT Act in the winter session of Parliament to exempt FIIs and foreign companies without a permanent establishment or a place of business in India from paying MAT.