Being a company with its headquarters in Hong Kong, CLP saw early that the pollution caused by China's rush for industrial growth would lead inevitably to demands for cleaner electricity.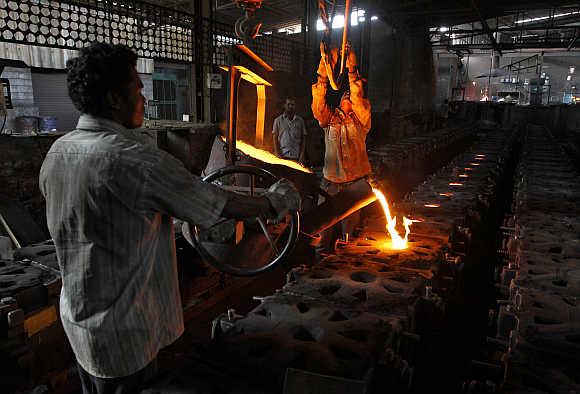 The room I walk into at the Hyatt Regency for my lunch with Rajiv Mishra, the managing director of the Indian operations of Hong Kong-headquartered CLP, is charmless even by the unimaginative standards of a five-star hotel.
Windowless and minimally decorated, this room in the business centre looks like it could double as the set for an interrogation room used by the Federal Bureau of Investigation in the TV series Homeland.

Mishra, who has just flown in from Mumbai and has a speech to give at the hotel on the power generation industry immediately after our lunch, is huddled over his smartphone.

He looks utterly preoccupied. None of this seems like a good omen for a discursive, leisurely lunch.

First impressions prove to be misleading, however.
Mishra's answer to my first question about the move towards a low-carbon world being more talked about than realised is akin to flicking a switch that bathes the gloomy room in bright light.
On the one hand, there is pressure for the lowest tariffs among governments, Mishra says. On the other, a big push for renewables.
We are speaking a couple of weeks before the climate change conference in Paris. "Governments around the world are not quite making up their minds on how to (manage) the transition to a decarbonising world," says Mishra.
Policy is caught in what he describes as "the energy trilemma": ensuring low costs for the consumer, a focus on reducing emissions and ensuring competition.

He points to the Chinese turbine manufacturer CLP that buys its power turbines from for its coal-fired plant in Jhajjar, Haryana, which actually saw sales fall in 2014 as China rapidly moves towards using cleaner sources of energy.

Alongside this enormous change, people are also looking at what might disrupt the business. "Internationally, people are asking, 'Who is going to be the Uber of power and change the model?'"

Being a company with its headquarters in Hong Kong, CLP saw early that the pollution caused by China's rush for industrial growth would lead inevitably to demands for cleaner electricity.

In 2007, CLP - which is one-third owned by the Kadoorie family and has no mainland Chinese ownership - laid out carbon dioxide emission reduction targets for 2050, revising them in 2010 to reduce carbon intensity to 0.2 kg CO2 for every kilowatt hour by 2050, a steep drop from 0.84 kg CO2 per kilowatt hour in 2007.

In 2015, India itself became a fervent convert to the cause of wind and solar power, setting incredible targets that, if achieved, would be the subject of modern-day mythology.

The target for solar power, for instance, is to jump from an installed capacity of 4,000 Mw in 2015 to 100,000 Mw by 2022. Neither China nor Germany, world leaders in this arena and industrial behemoths, have come close to such an increase.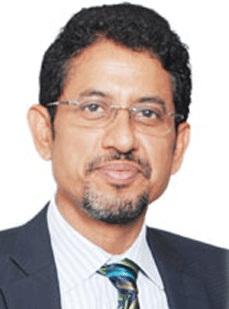 The company is still figuring out whether money can be made as bids ratchet downwards to seemingly uneconomic levels. SunEdison's bid of a historically low tariff of Rs 4.63 per unit of power to secure a 500Mw solar power park in Andhra Pradesh has rattled many in the industry.

"We obviously have to do it at a level that makes sense to our shareholders," Mishra says. Then, in a classic Mishra riff, this unusually forthright managing director has much more to say on this. Some months ago, Mishra told The Financial Express that the absurdly low coal block auction bids by power and infrastructure companies were akin to "companies trying to commit suicide… if you keep trying, you will succeed eventually."

Why pricing is so low is the "trillion dollar question", he tells me. "Competitive (bidding) in India often results in irrational exuberance."

Then, he points to the fact that power producers for solar power in China are being paid a good bit more. Given that China is the world's most competitive exporter of solar panels - one can even buy them off Alibaba.com - it seems implausible that producers in India could guarantee a lower tariff.

"Exactly where is this competitive advantage coming from," he asks rhetorically. "Our ease, or rather unease, of doing business is higher. Our construction periods are longer. How come tariffs are less?"

Mishra says that it will be a year or so before we find out if these bids are commercially viable because banks will either finance them or balk at doing so. "One must have the humility to figure this out. It would be stupid to say, 'We are the only wise guys in the room'."

A few years ago, CLP chose not to bid for the tautologically named ultra mega power projects in India, deciding wisely that they were too risky. Of the 164,000 Mw plants planned, only four were awarded and just two are operational.

Mishra is philosophically solidly behind the push to renewables and lowering emission levels from coal and gas plants. But, he worries that in India, the "concern for lower tariffs crowds out everything else".

I say that when I lived in Beijing, pollution levels were always being discussed on social media, but until very recently, this seemed much less of an issue among the population in India than it was in autocratic China.

"You have just defined why I don't make five-year forecasts in India," he jokes in response before turning serious. "I am also an Indian and a father and I often wonder why… The popular narrative is 'how much are the power generators fleecing consumers'."

In Jhajjar, he says, 75 per cent of the tariff paid to CLP India is in effect a payment to Coal India and the Indian Railways.

I had heard from a friend in Hong Kong that Mishra often arrives in the city with detailed shopping lists for his children.

I ask him about this and he immediately shows me a photograph of his son and daughter who are 17 and 13.

Half of his daughter's requests are various kinds of health foods because she is a vegan. One request was for "nutritional yeast which is stuck in customs in Mumbai" even after he had responded to a five-page questionnaire.

At this point, I am not only hungry, but concerned that the food order has been similarly lost in transit between the business centre and the hotel's restaurants. But, minutes after I ask about this apologetically, pizzas and buffalo mozzarella with tomato arrives.

There is also rigatoni with meat and a zingy arrabiata. We discuss Mishra's passion for running marathons.
In 2014, he did a full marathon in Slovenia. "Over the years, we have come to love old Europe, especially Eastern Europe because it is unexplored. We always drive."

Back in Mumbai, the family has particular views on how to spend weekends in and out of the city. Mishra does not check emails on the weekend. Moreover, "when all four of us go out, no one is allowed to carry a phone. Time-out means time-out". This seems a model approach to a work-life balance.

The conversation returns to the brave new world for renewables. In India, the push to produce clean energy may collide head-on with the need for state electricity boards to become financially viable and a resulting reluctance on their part to buy electricity because they lose money selling it at subsidised rates.

If you are losing 60 to 70 paise for every unit of power, "the rational response is not to sell", he says.
CLP has a large wind plant in Tamil Nadu, where wind power benefits from two monsoons, but often just when the company's wind unit is producing the most, it is unable to sell on to the grid. Other states claim "grid emergencies" and decline to buy, he reports.

Some states have renewable purchase obligations, but "not a single state has been penalised". "Do you have the right signals in the regulatory structure," Mishra asks.

That has been the perennial question in the electricity sector for two decades now. Waiting for the answer may make the youthful Mishra (and others in the power sector) turn grey.
Time's up and before I am out the door, Mishra is working on his emails again.
CLP's marathon man appears to have the stamina to navigate this arduous journey.