In an increasingly disaggregated, economic environment, with high levels of stress, both companies and individuals seek greater flexibility and freedom, says Ramesh Jude Thomas.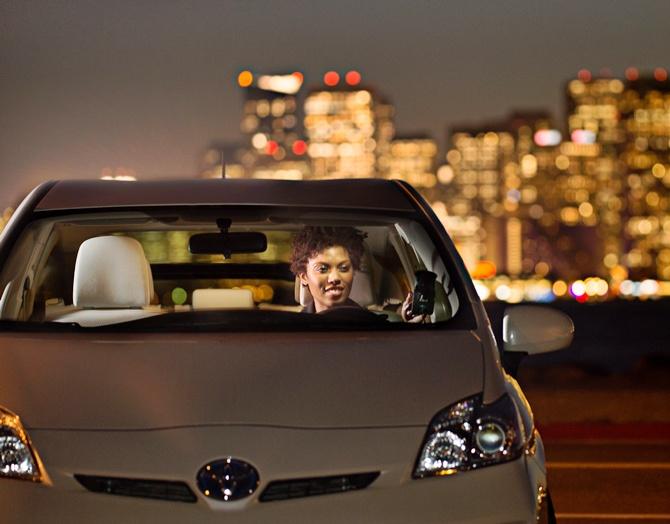 Praveen has been a driver in Bengaluru for over a decade.
Dedicated and polite to a fault, he spent the better part of that time with a well-known hospitality flag.

In a really good month, with overtime and tips, he would take home Rs 25,000. On average that figure would even out at around Rs 21,000.

Timings were unpredictable. And the better the month, the later the nights. Today he clears close to Rs 75,000 for the same effort.

As you might have guessed he is with a big cab aggregator. The car he drives is his own, he decides when he will open and close the app, and pretty much controls his 'business'.
Simran (name changed) used to work with one of the big 4 MNC agencies as a creative group head.

Her story is not very different, except that her monthly take home was a lot healthier than Praveen's.

She absolutely detested the job and dragged herself to work every day.

Right now she has a little studio of her own. Works long hours for sure, but decides and plans her trekking breaks at will, and earns a lot more.
Both Praveen and Simran are not exceptions.

They are part of an exploding global phenomenon which an associate recently termed the 'gig economy'.

Apt metaphor I thought. Freelancer doesn't quite cut it. These are not low priced, on-call vendor options.

These people could cost you top dollar for top drawer work, like a surgeon or a performer.
Are these then the primary building blocks of the new economy?
If you recall what EF Schumacher had said over three decades ago, it will be the small guy who drives the economy.
He keeps the big guys in business. What we are experiencing today is a distilled version of the same thing. This will only get more pervasive.
So then will the big guys disappear altogether? Will there be no large, global brands anymore?
To answer that: Yes there will be, but not as we know it. Here's why: Uber, Lyft and Ola are large brands, and subject to operating efficiency, they will continue to be significant players in the economy.
What will change is that they will increasingly own less and less capital assets and hence hire less and less people to man them.
In an increasingly disaggregated, economic environment, with high levels of stress, both companies and individuals seek greater flexibility and freedom. But not necessarily lower standards.
Consequently, a large band of high quality 'giggers' like Praveen and Simran will not only thrive but contribute significantly to the efficiency and reputation of global entities.

By the way, this is not a new phenomenon. The shipping firm Wallams owns no ships.

McDonald's has very few restaurants. Many hotel chains manage other people's properties under their flag.
All of this works well only for one reason. The fact that the brand owners viz. Uber, McDonald's, the ad agencies or the hotel chains are very clear about what they are promising to customers, and pass on that expectation to the army of contracted hires.

This ensures that quality flows down the chain. They ensure that standards are met.
In the micro rating environment that we live in, this can be a brutal reality for brands that don't stand up to scrutiny.

When was the last time you used a restaurant or a new hotel without checking the ratings on Zomato or Trip Advisor.

This implies that financial statements as we know them will become irrelevant.

Soon book value could become a meaningless investor metric.
'Reputations' and 'recipes' will drive the value of a businesses rather than size and location of the restaurant. Think about it.
Ramesh Jude Thomas is President & chief knowledge officer, Equitor Value Advisory.