Vijay Sankeshwar is a believer in dreaming big but also likes to do things differently.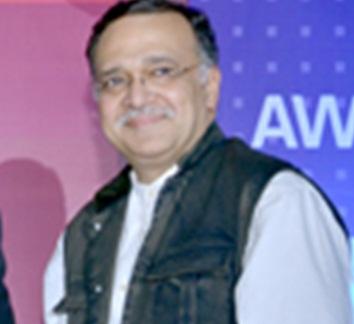 Vijay Sankeshwar, 66, chairman and managing director and promoter of VRL Logistics, has always bet against odds: He is planning to enter aviation again after his plans for the sector failed to take off a decade ago - in 2006.

Every time he started a new venture, the stocky business owner has always defied naysayers.

The truck business Sankeshwar started four decades ago against the wishes of his family has now spawned into a logistics empire of over 4,000 vehicles delivering parcels and ferrying passengers on luxury buses across India.

He started the Kannada newspaper - Vijay Karnataka - in the early 2000s as the largest-selling daily in the state before he sold it to the Times group for a profit.

In 2012, after a five years, he launched another Kannada paper - Vijaya Vani - naming himself as the editor.

In his teens, Sankeshwar had revived his father's printing business before venturing out on his own.

Sankeshwar is a believer in dreaming big but also likes to do things differently.

When he built the transport business or launched his luxury bus service, he steered away from hiring people from the transport sector.

"They come with a set mindset," Sankeshwar, who prefers to chat in Kannada or Hindi, said a few years ago.

Hiring professionals from outside, he focused on building an integrated business, which means, owning the buses, the garages, and even the parking lots, to optimise costs.

For vehicle makers such as Ashok Leyland and Volvo, VRL is among their largest customers.

Just when the BJP (Bharatiya Janata Party) was building its base in Karnataka, Sankeshwar emerged as a natural choice for the party.

He got elected thrice from Dharwad to Parliament on a BJP ticket.
Propelled by his popularity in north Karnataka, he quit BJP to start Kannada Nadu party in 2006, hoping he could become the chief minister.
Sankeshwar lost the elections and soon merged his party with Janata Dal (Secular).

Around the same time, Captain G R Gopinath, who floated Air Deccan, the country's first low-cost airline, was gaining prominence.
Sankeshwar, who saw the success of the fellow Karnataka business owner, also set his ambitions to launch a regional airline.
He had placed an order for Beechcraft planes but the venture did not take off.
Air Deccan was also floundering due to competition and rising fuel prices.
Gopinath sold his airline to Vijay Mallya, whose Kingfisher Airlines soon failed.
Now, Sankeshwar has set his eyes once again on the airline venture.
VRL investors have punished the stock for his move, but Sankeshwar is defiant.
Will the third attempt by a Karnataka business leader in the aviation space be lucky? Only time will tell.