Despite being steady, the Sony Xperia XZ has room for improvement.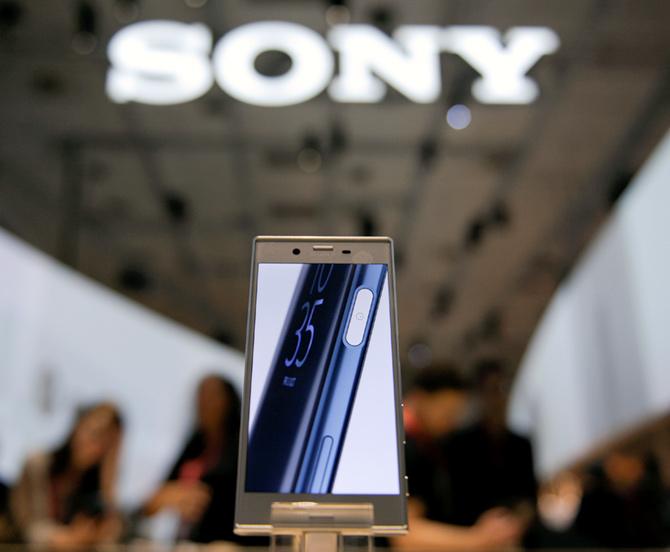 With the newly-launched Xperia XZ, Sony hopes to be a permanent contender for the top spot in the Android war.
Like its predecessors, the XZ looks the same but comes with an aluminium alloy, 'Alkaleido'. The phone is sleek, but Sony could have gone for a better, more innovative design.
The phone is comfortable to hold and supports one-handed usage. However, it is too prone to attracting fingerprint smudges.
It has a 5.2-inch IPS water-resistant display with 1920x1080 resolution and vivid colours, which makes watching HD videos a delight. Of course, one might notice the lack of 4K resolution. But then again, there isn't a lot of 4K content available in India. I watched an episode of Luke Cage on Netflix and it is safe to say that the XZ didn't need to support 4K for a better experience.
The phone has a power button on the right that doubles as a fingerprint sensor. But, the volume rocker placed below the sensor needs a little getting used to.
Under the hood, the XZ houses a 2.15-Ghz Qualcomm Snapdragon 820 processor with 3 GB of RAM and runs Android Marshmallow. Everyday tasks are a breeze and the phone doesn't buckle during multitasking.
The XZ won't disappoint mobile gamers either. I installed Injustice and Need for Speed Most Wanted, and didn't notice any lag. The games provided an optimal experience. However, 3 GB of RAM might not be good enough, given the competition these days.
The XZ has a 2,900 mAh battery that lasts for a day on moderate usage. It has a nifty feature called Battery Care that recognises your charging patterns. On a full charge, the phone lasted an entire day with moderate internet browsing, emailing and calling.
Sony claims that the XZ's camera is a force to reckon with. So naturally, I had to test it out.
It comes with a 23-megapixel (MP) primary and a 13 MP wide-angle secondary camera. The primary camera comes with a five-axis image stabilisation, a laser autofocus sensor, and an RGBC-IR sensor. However, the five-axis stabilisation is not equivalent to OIS, and is a software-based feature. The laser autofocus sensor is more of an aid than a feature. The camera app is quick to launch, unlike in other smartphones.
I clicked a variety of pictures during Durga Puja and found the results good. But, some were over-sharpened. Also, as soon as you start zooming in on the picture, you start noticing considerable noise. The secondary camera, however, provides you with great selfies.
Overall, the Xperia XZ is a great phone and doesn't have any drawbacks. But with a price tag starting from Rs 49,990, some more improvements should have been in the plan.
Image: The Sony Xperia XZ smartphone is presented at the IFA Electronics show in Berlin, Germany, on September 2, 2016. Photograph: Stefanie Loos/Reuters.