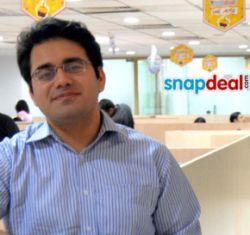 Celebrating Kisan Diwas, e-retailing firm Snapdeal on Tuesday announced the launch of "The Agri store", offering products like seeds, fertiliser and irrigation tools, among others, to farmers.
A Hindi version of the store will also be launched soon to aid farmers in making an informed decision, the company said in a statement.
"Now, farmers will be able to access products critical to their daily needs easily at the click of a button, thus bringing forth the inclusive power of digital marketplaces in the realm of agriculture as well," Snapdeal CEO and Co-founder Kunal Bahl said.
Stating that the country's 70 per cent of the population in engaged in agriculture, he said, "With the store also accessible through mobile phones, we are positive that farmers will find this a convenient and efficient way to shop."
The Agri Store aims to offer wide variety of farm items from seeds to fertilisers, farming tools and irrigation tools.
More products and categories will be added in the coming weeks from merchants across the country to make 'The Agri Store' a destination of choice for farmers seeking quality products with reliable service, the statement added. Snapdeal, which started in 2010, is one of the fastest growing e-commerce company in India with over 60 per cent of its orders coming from mobile phones.