Finance Minister Nirmala Sitharaman must be having many reasons to smile on Friday.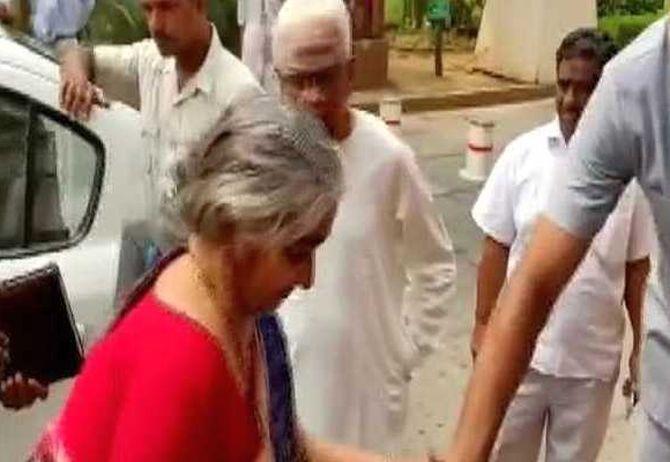 She is only the second woman in India in the history of independent India to present the Union Budget. And to witness this historic moment, Sitharaman's parents were inside Parliament.
Savitri and Narayanan Sitharaman arrived in a separate car in Parliament.
Even before the speech, Nirmala Sitharaman made a statement by swapping the iconic briefcase carried by all her predecessors for the traditional Indian bahi khata.
The finance minister posed with a red cloth folder enclosed with a string and embossed with the national emblem.
She was flanked by her junior minister Anurag Thakur, Finance Secretary SC Garg, and Chief Economic Advisor Krishnamurthy Subramanian, among other officials.