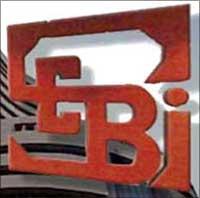 Market regulator Sebi has decided to outsource its investor helpline service to a third-party call centre, where at least 500 agents would be required to attend to investors' calls on issues like IPOs and trading.
The decision to outsource its investor helpline comes within weeks of Sebi deciding to rope in third-party agencies for processing and maintenance of investor grievances.
Faced with the Herculean task of handling lakhs of investor complaints, Sebi in March last week had decided to outsource such activities to help it resolve the investor complaints on a fast-track basis.
Now, Sebi has decided to empanel a third-party call centre to run its nationwide toll-free investor helpline, where the investors' calls would be initially attended to between 9.30 am to 50 pm on weekdays, an official said.
The timings and hours might be extended further after three months.
Incidentally, Sebi is in the process of finalising a set of regulations for outsourcing of work by various market intermediaries such as brokers, mutual funds and investment bankers.
The regulator is said to be against outsourcing of the market entities' core and investor-sensitive
activities.
The investor helpline call centre would be required to attend investors' calls on matters like procedure for lodging complaints, opening of trading accounts, complaint status and assistance in issues like transfer and transmission of shares, IPOs, etc.
Besides, the call centre would also need to provide guidance on status of companies on whether they are unlisted, sick, vanished or delisted, matters pertaining to other regulators that are not under the Sebi purview.
The agency would also require to record and track the calls, inform the Sebi about status of processing of calls, but would not provide legal opinions and investment advice.
Sebi wants the call centre agency to have at least five years of experience in BPO business and an authorisation from the telecom ministry for running a call centre.
Besides other necessary infrastructure and experience, Sebi also wants the company to have a minimum of 500-seat operation capacity for one shift and a 1,500-seat capacity for three-shift operations, with equal number of call centre agents working on its roll.