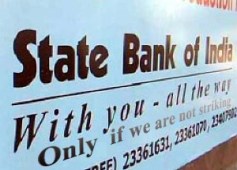 State Bank of India will extend its teaser home loan scheme beyond December 31 despite the Reserve Bank of India's concerns over risks of luring those who may lack capacity to repay such loans.
Senior SBI official said, "Bank will revise the scheme to factor in rise in cost of funds. We intend to run it (scheme) beyond December."
The revised scheme could have higher fixed rate.
The increase could be around 50 basis points.
The present scheme will end on December 31, 2011.
For first year, SBI is charging the fixed interest rate of 8 per cent. For second and third years, the fixed rate is 9 per cent.
Later, loan would shift to floating (variable) rate regime. Borrower will pay interest at rate linked to base rate.
At present, SBI is the only bank which is running with teaser home loan scheme.
ICICI Bank, HDFC, largest housing finance company, and Punjab National Bank have already withdrawn schemes.
Bank has defended its dual rate scheme all along. SBI chairman O P Bhatt has maintained that the scheme was floated in January 2009
to give push to economy.
It had slowed down in the aftermath of global financial crisis. Banks were also sitting on funds in excess of Rs 20,000 crore (Rs 200 billion) then.
Bank officials said SBI has not relaxed eligibility norms while extending such loans.
It ascertains repayment capability of prospective borrowers for higher rates. Only when applicant is found able to repay loans at higher rate, the proposals is cleared for this scheme.
RBI, as a step to discourage teaser loans, asked banks to make provision of 2 per cent of outstanding portfolio for such loans with immediate effect.
It also gave relief to banks, which ran teaser loan schemes by permitting them to make a standard provision of 0.4 per cent one year after the interest rate is reset at a higher level.