State Bank of India's home loan portfolio has recorded a 73.86 per cent growth against Rs 62,338 crore (Rs 623.38 billion) as on September 30, 2009.
The count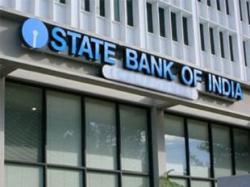 ry's largest bank, the State Bank of India (SBI), is eyeing aggressive targets as it looks at doubling its home loan portfolio over the next three years.
"We are hoping to have a home loan portfolio worth Rs 2 lakh crore (Rs 2 trillion) by March 31, 2015. As on September 30, it stands at Rs 108,381 crore (Rs 1.08 trillion)," said a senior bank official.
The home loan portfolio implies the opening balance of loans plus loans disbursed, after deducting loans repaid in a year.
According to an SBI official, the bank will target Tier-II and Tier-II cities for growth in home loans. The bank is also increasing the number of retail assets central processing centres (RACPC).
"Growth in cities like Mumbai may be slow but we are seeing growth in other cities. This financial year, we opened 23 additional RACPCs so far, which took the total number to 121 centres. We may add another 10-12 centres during the remaining part of the financial year," said the official. The increase in RACPCs will help the bank to sanction more loans.
SBI's home loan portfolio has recorded a 73.86 per cent growth against Rs 62,338 crore (Rs 623.38 billion) as on September 30, 2009. However, a major part of this growth was due to SBI's controversial 'teaser loans' scheme, launched in February 2009.
According to Vaibhav Agrawal, vice-president (research) at Angel Broking, SBI's home loan target is a bit on the higher side.
"SBI may not be able to reach a portfolio size of Rs 200,000 crore (Rs 2 trillion) but I think they will surely manage to reach Rs 1,70,000 crore (Rs 1.7 trillion) home loans portfolio by March 31, 2015.
Because home loans is under-penetrated and there is scope for higher growth. If that happens, then SBI's home loans portfolio will grow at a faster rate than the industry growth," he said.
According to Agrawal, SBI could afford to offer loans at competitive interest rates as it has lower cost of funds and wider branch network. He estimates the cost of funds of SBI at about 40-50 basis points lower than its peers.
On Wednesday, the SBI reduced the processing fee on home and auto loans by 50 per cent for loans availed till December 31. With this reduction, the bank is quoting the lowest processing fee on both home and auto loans in this festive season.
According to a senior SBI official, the reduction in processing fee on home loans will result in a Rs 5,000-crore (Rs 50 billion) growth in portfolio by December-end.