Its base rate cut was 40 bps; hints at further easing based on competition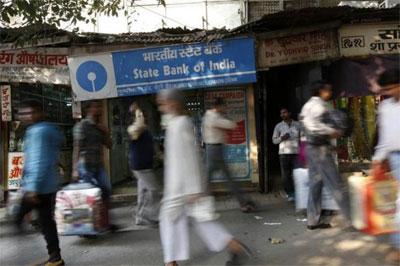 Country's largest lender State Bank of India has cut lending rate for for new home loans by 15-20 basis points while it slashed base rate by 40 points to 9.3 per cent.
Till date, SBI was hawking home loans at base rate. Now, it has introduced a spread 20-25 above base rate. So, the lending rate for new general borrower will be 9.55 per cent and for women borrowers it would be 9.5 per cent.
SBI chairman Arundhati Bhattacharya told Business Standard that the old home loans have been repriced at new base rate. Thus old borrowers will get benefit of 40 basis point cut.
Even with this revision SBI's rates will be cheapest, she said adding bank will review rates based on market conditions. The festive season is underway.
Last week on Tuesday SBI had its cut base rate by 40 basis points to 9.3 per cent, making it lowest in the country. Base rate is the benchmark rate to which all other lending rates are linked. With this, equated monthly installments on home loans, car loans etc will come down.
The bank has also said that it will cut deposit rates further by 25 basis points which will be effective from October 5. This comes after Reserve Bank of India (RBI) cut its repo rate by 50 basis points to 6.75 per cent. Repo rate is the rate at which banks borrow from the Central bank.
RBI governor Raghuram Rajan has been asking banks to pass on the reduced costs to consumers. In this calendar year, RBI has reduced repo rate by 125 basis points but banks, on an average, have reduced the base rate by only 25-30 basis points.
Bankers had earlier said that the increase in bad loans has been putting pressure on the margins as increasingly the interest-earning assets are slipping into the non-performing class. This in turn has deterred banks from cutting loan rates.