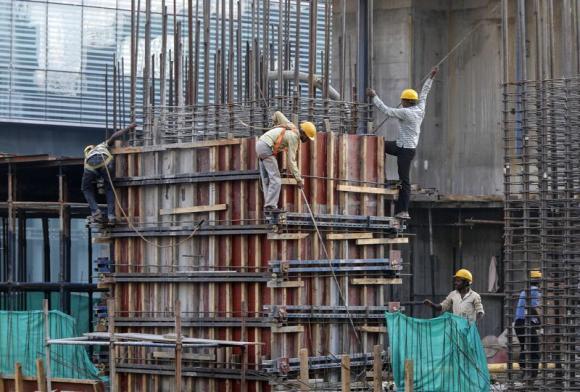 State Bank of India, the nation's top lender by assets, said on Tuesday it will cut its base lending rate by 15 basis points to 9.7 per cent, effective June 8.
The reduction follows a 25 basis point cut in the repo rate by the Reserve Bank of India on Tuesday, its third monetary easing this year.
SBI had previously cut the base lending rate by 15 bps on April 7.irst off the blocks, state-owned Allahabad Bank on Tuesday cut its base rate or minimum lending rate by 0.3 per cent within hours of RBI lowering key policy rate for the third time this year.
Simultaneously, Allahabad Bank said in a filing to the BSE that the base rate has been be reduced to 9.95 per cent from 10.25 per cent, effective June 8
With the reduction, all loans linked to the base rate will come down by at least 0.3 per cent.
Consequently, Benchmark Prime Lending Rate (BPLR) of the bank will be reduced to 14.20 per cent from existing 14.50 per cent.
The rate cut by the Kolkata-based lender comes against the backdrop of the Reserve Bank of India reducing the repo rate by 0.75 per cent since January, 2015.
Following status quo in RBI policy in April, many lenders including SBI, ICICI Bank, HDFC Bank had reduced base rates. Other big lenders such as Punjab National Bank, Bank of Baroda, and IDBI Bank reduced their lending rates last month.
As part of its second bi-monthly monetary policy review today, RBI cut the repo rate (short-term lending rate) from 7.5 per cent to 7.25, but left all other policy tools like cash reserve requirement unchanged at 4 per cent and Statutory Liquidity Ratio (SLR) at 21.5 per cent.
RBI Governor Raghuram Rajan asked banks to follow suit and pass on the rate cuts -- 0.75 per cent since January -- to individual and corporate borrowers. (with inputs from Reuters)