US taxi-hailing firm raises the money from Saudi Public Investment Fund to support global expansion.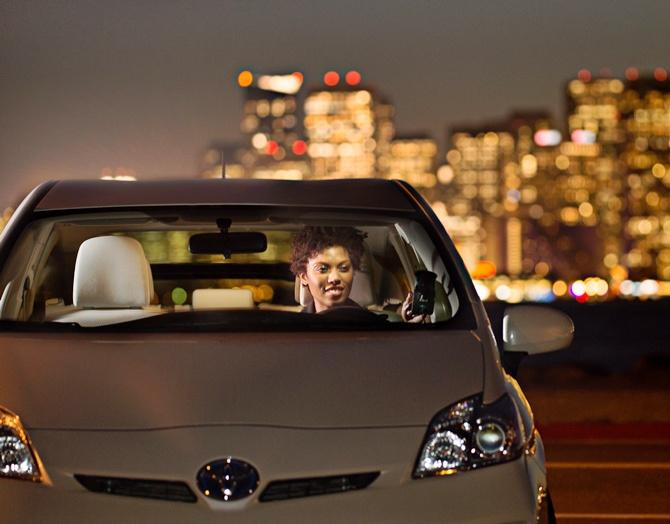 A substantial portion of the $3.5 billion raised by taxi aggregator Uber from Public Investment Fund of Saudi Arabia would be spent to fund its race against Ola in India.
India's taxi aggregator market is estimated between $1 billion to $1.2 billion (about Rs 6,600 crore to Rs 7,900 crore) in terms of annualised gross booking value (GBV), according to a February report by RedSeer Management Consulting, a research and advisory firm that tracks online businesses in India.
Ola, the early mover that mirrored Uber's model in India, has 60-65 per cent share, while Uber, a late entrant, has captured a market share 35-40 per cent according to the report.
Now, it is trying to get a greater share of the pie.
"This investment is part of global fund and we are incredibly excited to use this capital is globally strategic markets such as India. Having grown exponentially over the past two years, we are bullish on the Indian market and this investment will support the remarkable growth of Uber in India," Uber said.
Uber, which entered India in April 2013 by introducing luxury cars to woo users, is aggressive in offering cheap rides to consumers and compensating drivers with incentives across 22 cities in the country.

The company is also wooing the central government, while taking on local governments in Delhi and Karnataka, legally, against policies that restrict their operations.
It has committed investments of $1.5 billion (Rs 10,050 crore) in India. Ola has raised $1.3 billion (Rs 8,700 crore) so far to expand its market.
Analysis of data between January 1 and April 17 this year reveals that Ola is twice as large as Uber, according to report by Truecaller.
The data shows that 102 million calls were made between Ola and its users, against 39 million calls for Uber.
The latest round of fund raising by Uber would it the required ammunition to expand market share in India.

This would put pressure on Ola, backed by Softbank and Tiger Global, to raise fresh funds to match the push of its global rival. An Ola spokesperson declined comment.
To be fair, SoftBank, the common investors in Ola, Chinese app-hailing platform Didi Kuaidi, Lyft, the distant second player in the US after Uber, GrabTaxi, the Southeast Asian taxi-hailing app, has stitched a global alliance and built them as a common enemy against Uber in these markets.
These players share resources, data and best practices while enabling users to book on each other's platform in their respective geographies. Last month, Didi got $one billion investment from Apple.
India is one of the largest markets for global technology firms as the country does not have policies to shield local players from intense competition unlike China.