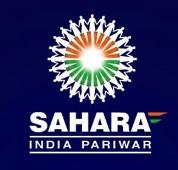 Sahara Group has agreed to buy a controlling stake in the city's iconic Plaza Hotel for $570 million from the Israeli-owned real estate company Elad Properties.

Israeli businessman Yitzhak Tshuva, who controls the Elad Group, has sold his 60 per cent stake in the Plaza Hotel, a report in the Israeli daily newspaper Haaretz said.

The Elad Group, which is Tshuva's private real estate arm in North America, signed the deal on Monday to sell its share in the hotel and commercial center to Subroto Roy-led Sahara Group for $570 million, it added.

Tshuva had bought the 105-year-old Plaza in 2004 from a group of investors headed by Saudi prince Alwaleed bin Talal for $675 million, the newspaper said.

He invested a total of a billion dollars in the renovation of the Plaza, which has 182 luxury apartments, a hotel, condominiums and commercial space.

Elad would see a free cash flow of $220 million from the deal, which will help it pay off the more than $500 million it owes to bondholders in Israel as well as allowing it to make
new investments.
The hotel, which overlooks New York's Central Park, is jointly owned by Elad Properties and Saudi-based Kingdom Holdings.
Elad would receive 1.6 billion shekels for its 60 per cent stake, while Kingdom will receive the rest.
Kingdom, the investment vehicle owned by Talal, will hold a 25 per cent stake in the hotel once the deal is complete.
Udi Erez, chief executive of the Elad Group and the chairman of Elad Canada, had said in an interview to the New York Times early last month that the group was close to sealing a deal with Sahara for the Plaza Hotel.
He had said the deal will be valued at about $575 million dollars.
Erez had said it was his recommendation to sell Elad's stake in the Plaza since the return on investment for the hotel and the condo hotel was low.
"It's fine to sit on a property like that. And I'm sure it's going only one way -- up -- because of the hotel, the location, the name and the history.
"But still for me we're going to have more than $200 million net cash flow from this deal.
"We can use that money in this economy," he had said in the interview.