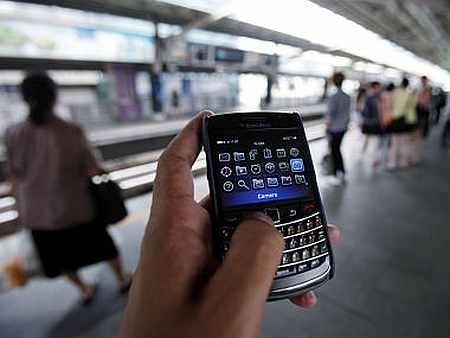 Investors remain wary of telecom stocks, as the sword of Damocles continues to hang over the sector.
Some years ago, the regulatory overhang was a big concern and now it is faced with the prospect of a Goliath (aka RIL Jio) re-entering the sector.
Despite strong June quarter numbers, nobody is convinced about a sustained pick-up in earnings of the telecom sector, even though data revenues of Bharti and Idea have grown by 70 per cent over the past year and margins have expanded by nearly 140 basis points year-on-year.
Despite this the telecom sector does not inspire confidence and it continues to underperform the Sensex.
There are two main concerns the market has on the sector.
The first is the potential damage RIL Jio's launch will do to the revenues and margins of incumbent players.
The second is whether the new technology TDD LTE (4G) is ready for mass deployment.
Morgan Stanley's telecom analysts across India and Asia have set out to answer these two crucial questions by drawing lessons from the experience of new players and technologies in other markets.
For starters, new entrants or players in markets like the West Asia and China have not successfully managed to garner double digit market share seven years after the launch.
Also, there is no example of a new entrant with a new technology becoming successful.
Says Morgan Stanley's special thematic research on the subject: "Thus, we believe RJio will not be disruptive to the Indian telecom space but more a market expander."
Also, the combination of a new entrant and new technology is not necessarily good.
In China, for instance, China Mobile launched 4G but faced issues in switching from LTE network to voice (3G) networks. If an existing incumbent launches a new technology then the chances of success are higher.
China Mobile has the incumbency advantage as it has 70 per cent of the 2G market share and 50 per cent in 3G. Despite this, the company is subsidising handsets and is investing $100 billion in technology over 2013-15. Morgan Stanley says, RJio doesn't have the incumbency advantage, thus, may need to lease the network for 2G/3G making it more expensive.
In Canada, three new players - Wind Mobile, Mobilicity and Videotron - entered the telecom market after the AWS spectrum auctions in 2008, but none of them have emerged as the fourth player. The profitability of incumbents has improved, in fact, claim the analysts.
The market believes there are lessons to be drawn from the aggressive launch of Reliance Infocomm in 2003 after it entered the market with the new CDMA technology. Analysts are convinced that RIL Jio would not repeat the mistakes of predatory pricing when it launches in 2015.