People use Internet on smartphones, using apps which use their data to provide tailor-made services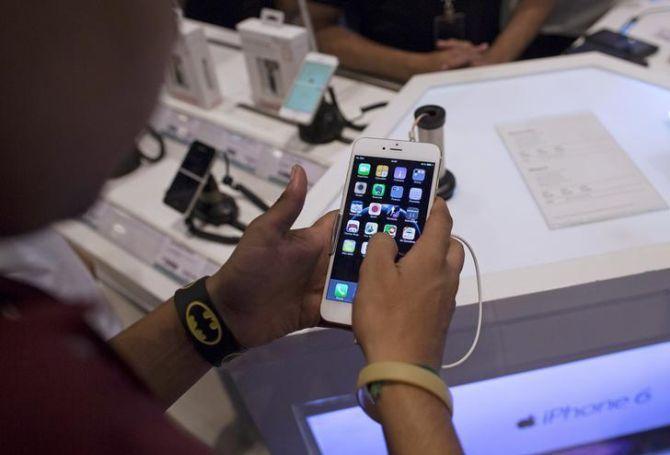 The Supreme Court (SC) landmark ruling on fundamental rights for privacy will influence the functioning of internet firms in India, which currently harvest user data without restrictions to deliver services and monetise them without benefiting the individual.
India is the world's largest open market where over a billion users are gearing up to access information, transact and conduct business online.
A majority of these users access the internet over smartphone, using apps that harvest data about an individual to provide them with tailor-made services.
These apps not only use personal data of an user when they open them, but also ride off details such as location, the other apps used on the smartphone, scan images on devices and get to know the people they know through access to their contact book.
"Knowledge about a person gives a power over that person. The personal data collected is capable of effecting representations, influencing decision-making processes and shaping behaviour," wrote Justice Sanjay Kishan Kaul in his judgment as part of the unanimous upholding of the right to privacy as a fundamental right by the nine-judge Constitution Bench.
E-commerce firms, data and internet-based companies, technology creators as well as the telecom industry, who use personal information of people as part of their business strategy, are all set to become more accountable, thanks to the ruling.
"This judgment effectively has far-reaching ramifications that the right to privacy is not just a right in the physical world, it also is a fundamental right in the virtual or cyberworld.
This effectively means snooping on my social media account, or unauthorised interception of my data, I can legally challenge it as a violation of my privacy," said Pavan Duggal, cyber law expert and a SC advocate.
Many believe that after this ruling sharing data which is the intrinsic part of most digital and e-commerce businesses would be drastically reduced.
"Unless there are specific instructions from the Department of Telecommunications, this judgment would not impact the ongoing exercise of linking mobile numbers to Aadhaar for subscriber verification,"Rajan S Mathews, director general, Cellular Operators Association of India.
Photograph: Danish Siddiqui/Reuters