The London-based CEO of alldayPA and Isher Capital has been making waves on Instagram with his Rolls-Royce collection.
Here's presenting the best of them.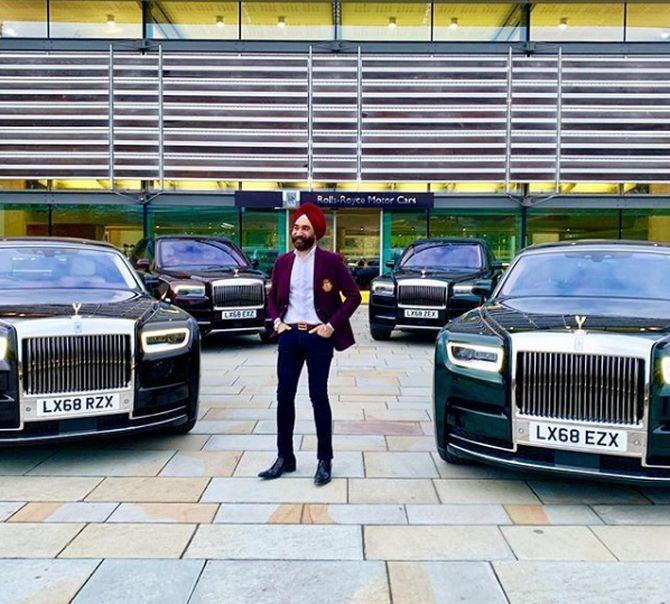 All photographs: Courtesy, SinghReuben on Instagram.
An Indian-origin Sikh billionaire in the UK, dubbed as the "British Bill Gates", has been making waves on social media with his vast fleet of luxury Rolls Royce cars, reports Aditi Khanna of the Press Trust India.
Reuben Singh, the London-based CEO of alldayPA and Isher Capital, posted a series of images of himself posing with his wide range of luxury cars -- six of which were bought recently.
In 2000, the Sunday Times branded him the "British Bill Gates" with an estimated net worth of 80 million pounds (USD 103 million).
"The Jewels Collection. Rubies, Sapphires & Emeralds. It's ok to be a little obsessed with jewellery as jewellery is like ice cream, 'there is always a little room for more'," the 42-year-old said in his Instagram post with a latest set of Rolls Royce.
The new fleet bought by the car enthusiast includes three Rolls Royce Phantoms and three Rolls Royce Cullinans.
The name 'Jewels Collection' comes from the bespoke colours he has chosen for the brand-new models.
The latest set of images follow his so-called 'turban challenge' last year, a charity initiative to match the colour of his turban with his Rolls Royce.
It followed a throwaway remark which Singh decided to take on as a wager.
"Thanks Simon, I'll take you up on the 7 day 'Rolls Royce Turban Challenge' -- 7 days, 7 different Turbans, 7 Rolls Royces. 2 rules: The colour of the Rolls Royce has to match/contrast my Turban & the cars have to be mine. Raising thousands a day for charity on this bet. With blessings of the Almighty," he posted on Instagram before he went on to complete the challenge.
He set up his first business at the age of 19 -- fashion accessories retail chain 'Miss Attitude' and went on to sell the company to create alldayPA, billed as a high-quality UK-based call handling and telephone answering service.
"By early 2005, my fortunes had changed dramatically.
Looking back this fall was inevitable due to some of the mistakes that had been made.
I ignored correct advice and chose to take incorrect advice," he notes, in reference to the ups and downs of his career.
"As the CEO of Isher Capital and alldayPA.com, I have the ability to work with and on a variety of different businesses each day. alldayPA is a passion of mine that I founded 19 years ago and Isher Capital is an investment company that allows me to work with Entrepreneurs and fast growing businesses," Singh said.
He attributes much of his success to his Sikh faith, saying he tries to incorporate much of the teachings of his religion into his businesses.
Here's what he has to say about his favourite cars, on Instagram.
---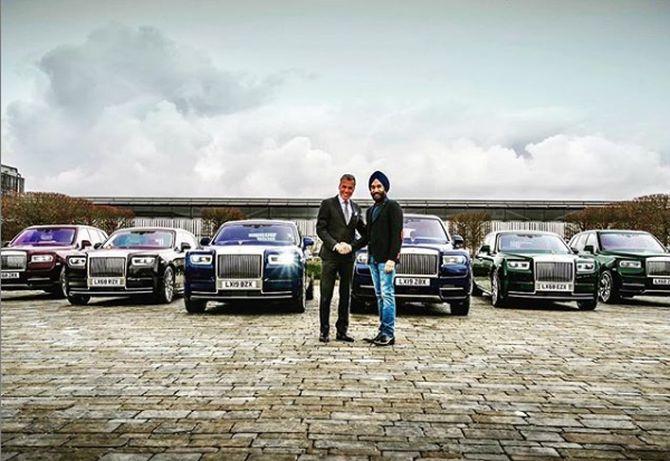 'You don't take a photo You make it!
Every photo has a story to tell, a memory to cherish, or a milestone accomplished.
'In life so many things we do for ourselves are then irrelevantly questioned by others.
People ask why?
For what?
Because of?
What's the point?
'So long as no one is hurt, no one is betrayed or no one is cheated; Smile and do whatever you want.
There doesn't need to be an answer for everyone's question.
'We all have aspirations fuelled by inspirations found in our own life's or seen in others.
Surround yourself with people that inspire you to dream, motivate you to achieve, and fuel you to break though your barrier of fear.
'You either succeed or learn but you only fail if you give up.
'Believe in God and trust in your own ability & let the ones who want to watch, watch; the ones who want to talk, talk.
And the the ones who want to celebrate with you, celebrate (even if you have a few of these your luckier than most).
Rise each morning ready to write your history as everyday is a new beginning.'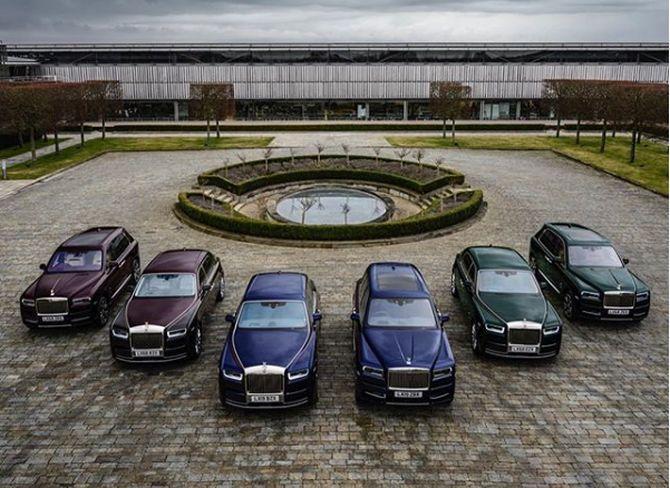 'The Jewels Collection. Rubies, Sapphires & Emeralds.
It's ok to be a little obsessed with jewellery as jewellery is like ice cream "there is always a little room for more'.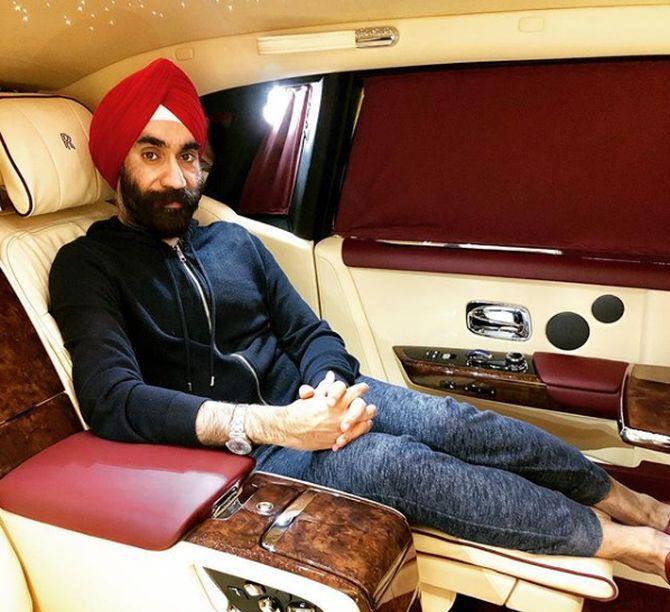 'Endless time on the road but now back home soon!
Life is a journey, it's not where you end up it's how you get there.
We need to remember sacrifices come before success but we often look at people's success without looking at the sacrifices they have made to reach them.
But never sacrifice your dreams for what others have to say as the people who know the least about you always have the most to say!'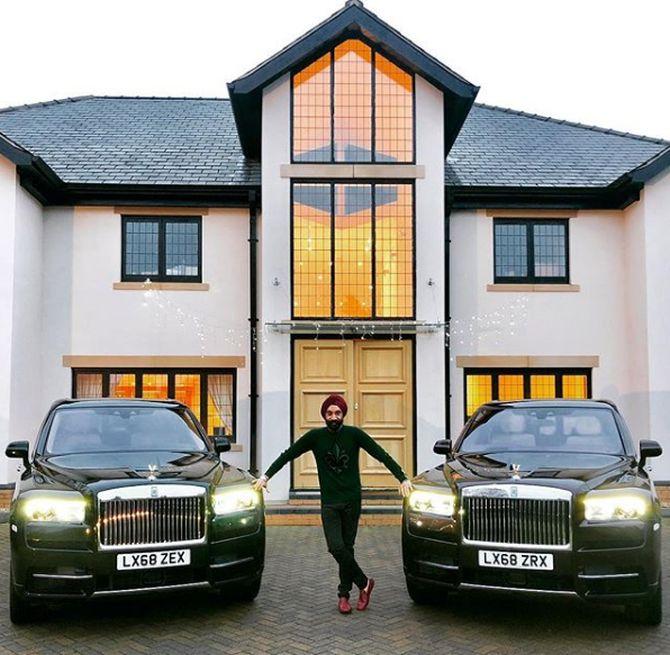 'Merry Xmas. Christmas is a time of year where we should spend time celebrating with our loved ones & just remember being a good person does not depend on your race, religion, status or culture.
It just depends on how you treat others.
Make the best of the last few days of 2018, we are a million feelings, thousands of thoughts & hundreds of memories!
Make more memories.
Memories are to cherish & remain with us everywhere we go.'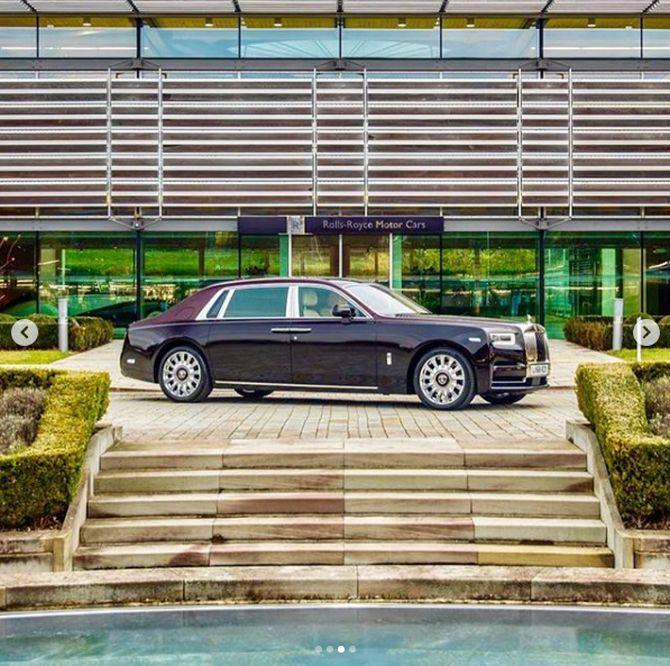 'I'm simply inspired by inspiring others.
Let's all be an Encourager as the world has enough Critics.
Success is not what you achieve in life it's what you inspires others to achieve.
That is true success.
Don't be shy or ashamed of your story it will inspire others.
'The 1st of the "Rolls Royce Jewels Collection by Reuben", the pair of Rubies, that was turned from just my dream into reality by simply believing that something never created before could be created.
Thank you @rollsroycecars & @rollsroyceedinburgh for working for hundreds of hours conceptualising the dream I had.'
'And to those who think this is a platform for just self admiration, all I say is that the "sure some will think what they wish but there are many many more that I know will use this as simply motivating themselves to achieve their dreams and never take defeat as an option.
Embrace your dreams & they'll embrace you".
Remain humble & remember whatever your belief or religion is stay true to it & respect humanity.
We are all equal in this world".'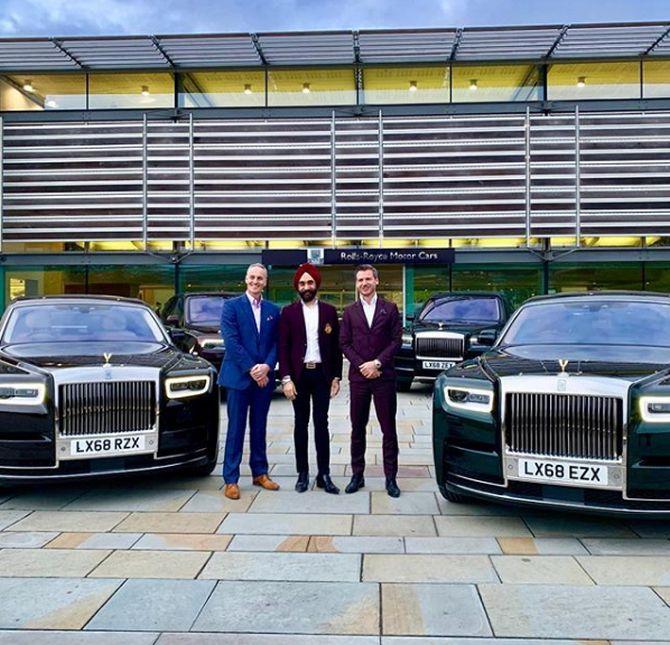 'Nearly 1 year of hard work by everyone @rollsroycecars to create these first 2 sets of Pairs.
Collectors are passionate about their collections be it art, gems, stamps, fine wine or cars.
Passion is something personal to each of us and is not to be judged by.
We all should inspire each other to dream our dreams and find our passion.'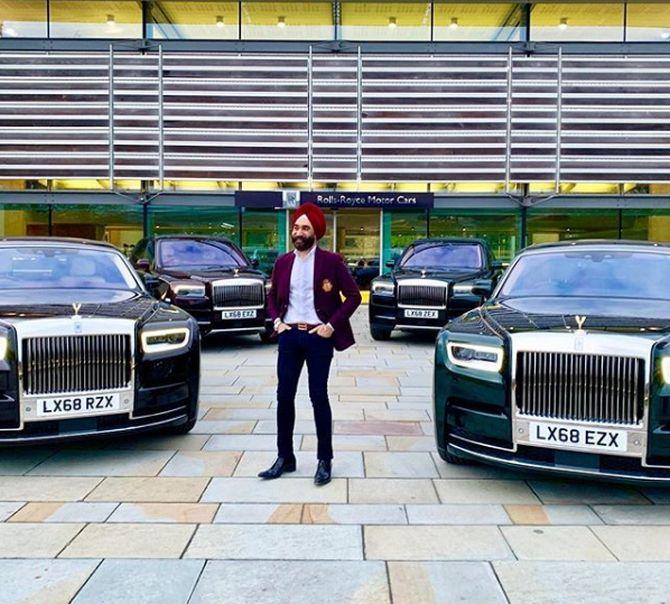 'Sometimes God just leaves you with little words to thank him for his blessings and grace, close your eyes and let your soul do the talking.
Never give up in believing in God with humble sincerity whilst focusing on working hard to achieve your goals.
Blessed to have started a new "RR Jewels collection".'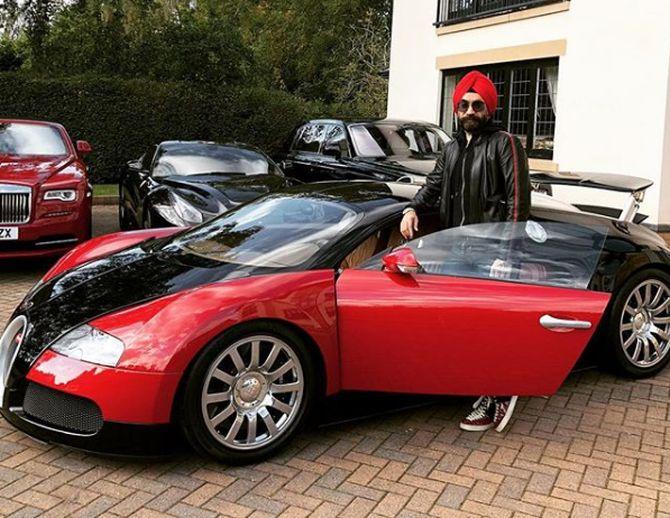 'To those who told me last night "that as I don't drink or go to casino" I wouldn't know how to "Paint the town Red" or what is "Black or Red", I thought I better answer you by showing what those phrases were really meant for.
To those friends of mine who think they were meant for drinking & gambling, how wrong are you!
Never think that as the majority think it's right it has to be!
Do what you think is right and never shy from being the person you are.
Cars are my intoxication as yours is drink & business is my thrill like yours is the casino.'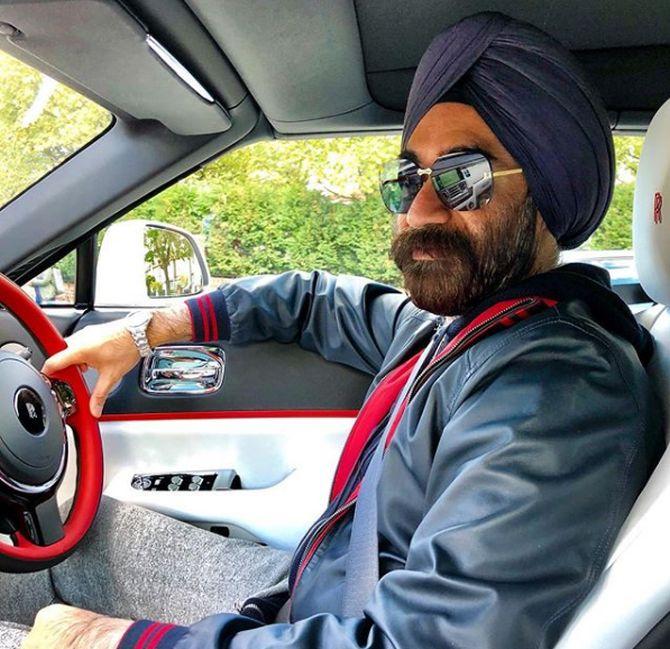 'The happiness of your life depends on the quality of your thoughts.
Sometimes happiness is a feeling.
Sometimes it's a decision.
Making yourself happy is the most important things, never be ashamed of how you feel, and do what makes you happy.
Sometimes happiness comes from seeing the ones you love smile & sometimes by doing something you want to do.
(Like posting on insta and not worrying what people might say or think).
Just always remember build your castles outside not inside yourself.
Everyone in this world is equal & we are measured by our thoughts and deeds not what we've created around us.
(Oh and the oversized sunglasses too)'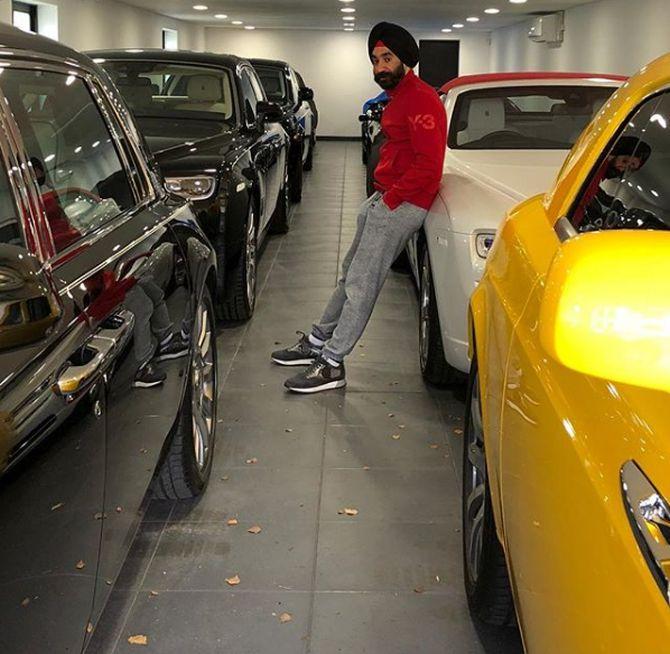 'Build success around you but never inside you.
Humility is simply knowing that no possession defines you as a person.
Your actions, words, and respect for others is what really defines you.
Success is not defined by what you accomplish in life, it's about what you inspire others to do.
Always remain humble enough to know you are no better than anyone else but also wise enough to know you are different to everyone else.
Go chase that goal, that dream, anything is possible but remember humbleness & politeness can do things that no possession or strengthen can ever do.'
---