The Prime Minister's Office on Tuesday denied media reports alleging that the government had incurred losses in allocation of S-band spectrum, saying no decision has been taken on the issue and hence charges of revenue loss were without basis.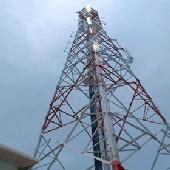 A statement from the PMO spokesperson stated that the office had seen media reports alleging loss of government revenue in a contract entered into by ANTRIX (the commercial arm of Indian Space Research Organisation) and Devas Multimedia Private Limited due to lease of space segment capacity which would use S-Band spectrum.

"The CAG's office and Department of Space have already issued statements stating the factual position on the matter. It is further clarified that no decision has been taken by the government to allocate space segment using S-Band spectrum to ANTRIX or Devas. Hence, the question of revenue loss does not arise and any such reports are without basis in fact," the PMO statement said.

Media reports had stated that the Department of Space, which comes directly under the Prime Minister, had allocated 70 MHz of S-Band spectrum to Devas Multimedia for Rs 1,000 crore (Rs 10 billion).

The actual value of this was estimated to be around Rs 2 lakh crore, the reports claimed. The Opposition had demanded a clarification from the Prime Minister on the issue and immediate recovery of the lost revenue along with a thorough inquiry into the matter.

BJP had alleged that the allocation was done quietly and without bringing the issue into the public domain.

© Copyright 2022 PTI. All rights reserved. Republication or redistribution of PTI content, including by framing or similar means, is expressly prohibited without the prior written consent.