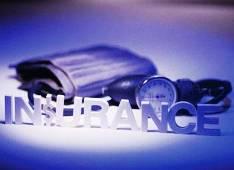 Anil Ambani group firm Reliance Life Insurance said on Monday it would provide skill development training to 100,000 aspiring insurance agents.
"We will train about 100,000 aspirants to help them become certified life insurance agents within a year by providing them with the necessary knowledge, skills that will be required to be successful in this field," RLIC executive director and president Malay Ghosh said.
The initiative is aimed at creating self-employment in a sustainable manner across the country, while adding a pool of qualified agents to our workforce, the company said.
Under the current norms, a prospective agent needs to undergo mandatory 50 hours of training.
RLIC would also give the aspiring agents a three-day refresher training and mock tests at its respective
branches in different regions of the country.
"We are easing the registration process by equipping our branches to enable the aspirants to complete the required official formalities to get all assistance required to become the certified agent," Ghosh added.
The company currently has 213,000 insurance advisors and aims to take the total number of agents of the company to over 300,000 in the next one year.
Between April-November 2010, Reliance Life Insurance has sold 13,12,389 policies, as against 12,61,668 in the same period last year.