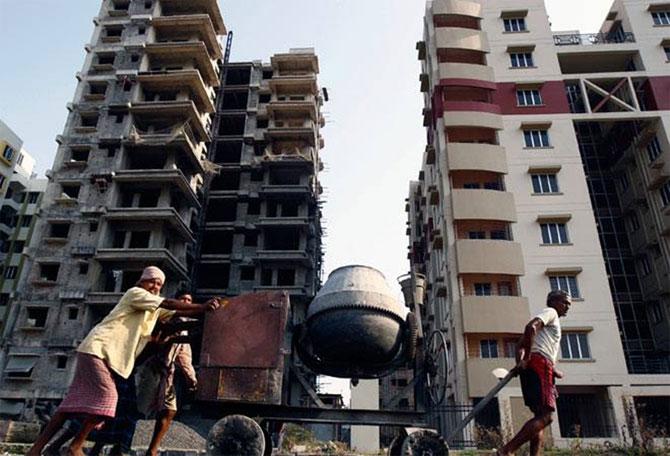 Average housing prices in this city and the suburbs rose 3.3 per cent in 2015 versus seven per cent in 2014.
JLL India, a real estate services entity, said in a report issued in Monday that unlike the pre-global financial crisis, when prices saw annual double-digit growth across city and suburbs, the market had seen more subdued growth over the past two years.
It demonstrates Mumbai's maturing residential real estate market.
Ramesh Nair, operations head at JLL India, said the rate of rise in Navi Mumbai was six per cent but there is also a lot of unsold inventory there in many pockets.
Apart from indicating maturing of the housing market, the 2015 figure also showed how developers had absorbed some of the increased holding costs.
Some home buyers reciprocated by buying houses at the more attractive prices.
Developers also started to gauge market dynamics with greater precision and adapted their offerings.
Smaller units are in demand lately, due to their relatively affordable sizes and many builders are now offering these in even premium locations.
Given the rather sluggish demand for larger homes due to unaffordability, the room for price appreciation in this category has reduced.
Nair recalls a JLL study for the second quarter in 2015 which showed that 69 per cent of apartments in the city and suburbs were priced above Rs 1 crore Rs 10 million.
This had come down to 65 per cent in the fourth quarter.
The image is used for representational purpose only. Photograph: PTI