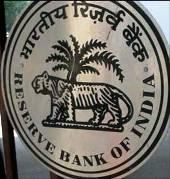 Worried over the rise in crime at banks' automated teller machines, the Reserve Bank of India has asked banks to install remote mechanisms that would automatically trigger alarm at the nearest police stations.

This is expected to help the police reach the site of incident without delay.

A senior public sector bank executive, who did not want to be named, said the banking regulator had had taken up the matter with the Indian Banks' Association.

While reviewing the quarterly reports on crimes at ATM centres, RBI's central board had expressed concern over the growing trend, he added.

However, data indicating this was not available.

At present, the concern is the physical tampering at ATMs.

But, with sophistication and rise of advanced payment channels, electronic security is also going to be crucial.

A senior State Bank of India official said lifting of ATMs or burglary entailed low risk (amount-wise), but created scare.
However, the risk of potential loss in the future would be more from electronic frauds like software and malware attacks.

Whenever the number of ATMs in a country grows, the ATM crimes also increase in sync.

India has been better off in terms of the number and types of ATM crimes, compared with the West.

But this may not remain the case now.

The ATM expansion plans of public sector banks and the entry of
'white label' ATMs would see explosive growth in the numbers.
The lack of sound physical and logical ATM security expose financial institutions to a greater risk.
Many frauds may not be happening at bank ATMs, but it does not mean the risk is not there -- it indicates lack of preparedness.
Sunil Udupa, managing director of Securens Systems, a provider of managed security services, said the number of ATMs in the country was expected to grow to 160,000 over the next two years.
It would throw up serious security challenges.
ATMs not only hold huge amounts in cash but are also means (for criminals) to get to customers' cards and PIN data.
So, ATMs require serious attention and security.
From low-tech 'smash and grab' burglaries, to 'shoulder surfing,' to ingeniously engineered hi-tech 'skimming' devices, criminals will stop at nothing, according to ATM Security digest by Securens Systems.
Banks could stay a step ahead of would-be thieves through a combination of security measures ranging from simple burglary detection to cutting-edge skimming detection devices.
A senior official with the National Payments Corp of India said his unit monitored almost 95 per cent of ATMs in payments system for transactions and saw a rise in skimming and cash retraction crimes in the country.
Banks have already disabled the cash retraction feature at 60,000 ATMs.
The remaining 40,000 would be covered in the next few months, he said.