Money sent abroad rises sharply in July; maintenance of close relatives, education expenses top the chart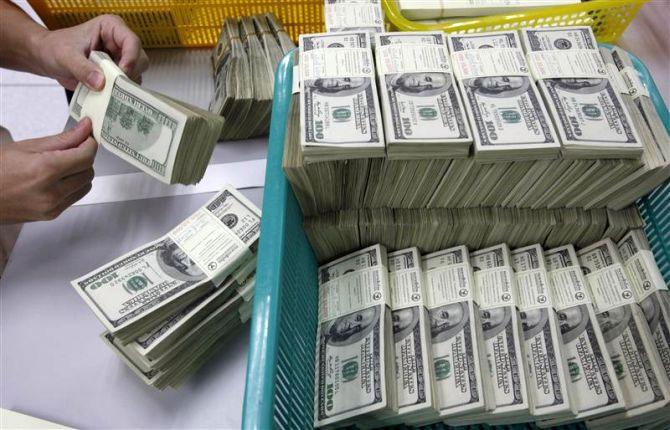 The sharp rise in money sent abroad by resident Indians in July, especially for maintenance of relatives and education, has come under the Reserve Bank of India (RBI)'s scanner.
In response to queries by Business Standard, RBI said for studies abroad, remittances usually rose in the months of July and August, as this period coincided with new academic sessions abroad. Nonetheless, the central bank was in touch with authorised dealers to better understand the underlying dynamics, it added.
There has been concern that some Indians in the US are probably using the Liberalised Remittance Scheme (LRS) for resident individuals in India to dodge US tax authorities. Earlier, the US government had passed the Foreign Account Tax Compliance Act to unearth black money of US residents outside that country.
At $380 million, outward remittances from Indians increased more than fourfold in July, compared with $90.2 million in the corresponding period last year. Remittances for maintenance of close relatives jumped 11 times to $124.2 million from $11.1 million in July 2014. According to RBI data, the funds sent under the LRS for resident individuals to study abroad rose sixfold to $113.9 million in July from $18.2 million a year ago.
Public sector bank executives said as July and August coincided with the beginning of academic sessions in North America and Europe, money was sent for fees and expenses of students. They declined to comment on whether a tax evasion angle was involved, as well as whether RBI was probing the issue.
In August 2014, the amount sent for studies abroad rose 33 per cent to $24.3 million from $18.2 million the previous month. The overall money sent abroad under LRS for the two months was $90.2 million.
In its response, RBI said it collected remittance data on a monthly basis, adding the substantial rise in July this year had been "noted".
In February this year, the ceiling for foreign remittances by resident Indians was increased from $125,000 a year to $250,000 a year.
Also, all facilities under the erstwhile Schedule III of the Foreign Exchange Management Rules had been subsumed under the LRS, the central bank said. This was effective May 26 this year.
Outward remittances of gifts, which stood at $29.8 million in July 2014, jumped to $52.8 million in July this year.
For FY15, the overall funds sent abroad towards gifts stood at $403.5 million, the central bank said.
In July this year, outward investment into debt and equity under the LRS was $24.6 million, against $16.2 million a year ago. For FY15, outward investment into debt and equity stood $195.5 million.