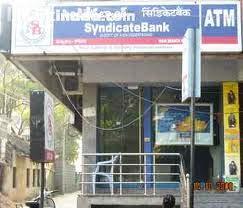 The Reserve Bank on Tuesday said it has initiated inspection of the book of accounts of Syndicate Bank, whose CMD S K Jain was recently arrested by the Central Bureau of Investigation for allegedly taking a bribe of Rs 50 lakh (Rs 5 million).

Admitting that there are governance issues in the public sector banks, RBI Governor Raghuram Rajan underlined the need for improving transparency in sanction of loans.

"There is an inspection underway of Syndicate Bank but I think one has to be very careful about extrapolating this issue to entire banking system without thinking further through.

"It (Syndicate Bank episode) does raise the troubling issue," Rajan said after unveiling third bi-monthly monetary policy review.

Central Bureau of Investigation arrested Syndicate Bank Chairman and Managing Director S K Jain on August 2 for allegedly accepting bribe of Rs 50
lakh to enhance the credit limit of some companies.
"It is important for an enforcement agency to ensure full investigation is done. I think they are doing that . . .all the problem in the banking system is because of criminality rather than because of other factors," he said.
"I think balance has to be maintained and we have to be also careful.
"While we do thorough investigation and culprit are brought to book, it does not become a witch-hunt which then stalls the entire credit process," he added.
Rajan emphasised that there is need to overcome deficiency in the public sector banking system.
"We need to again look at the governance of the public sector bank and understand the deficiency there and try and improve it," he said.
Acknowledging that there are lots of highly qualified, highly reputable people working in the public sector bank, he said "they should not be tarred with same brush".