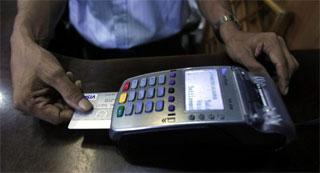 The Reserve Bank of India, the country's central bank, has cautioned customers against fraudsters issuing credit card in the banking regulator's name and duping people.
The banking regulator said the consumer is sent a credit card that allows withdrawal of money up to a certain limit, typically a small sum, from a bank account.
The fraudster later gets them to deposit a huge sum of money in the same bank account. Once the money is deposited, the card stops working and the fraudster disappear.
"The Reserve Bank has reiterated that as India's central bank, it does not carry out any business with an individual, whether through savings bank account, current bank account, credit card, debit card, online banking services or receiving and holding funds in foreign exchange or any other form of banking services," it said in a notification.
Apart from this credit card fraud, RBI said that other types of frauds in the name of the regulator are also prevalent.
It listed out that there have been fictitious offers of lottery winnings made by scamsters posing as RBI officials. Apart from this, there are cases of fake RBI website for online transactions. There have also been instances of frauds where employment offers in RBI have been extended via email.
The central bank also noted that in certain instances bank customers have also been lured into sharing their bank account details, user id and password.
Apart from using RBI name, scamsters have also been using the name of other bodies such as International Monetary Fund (IMF), Income Tax authorities, customs authorities or that of RBI officials such as Raghuram Rajan, Governor, RBI.
RBI cautioned that consumers should not fall prey to such offers being doled out and instead should immediately lodge a complaint with Cyber Crime branch of the Police.