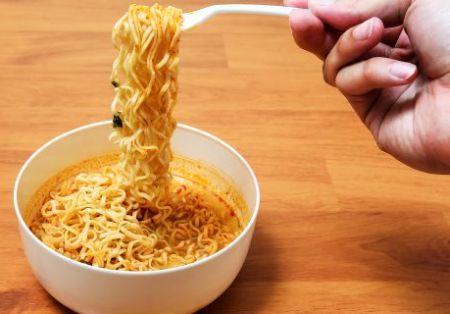 Private FSSAI-accredited labs in Hyderabad, Jaipur to get mandate; Mohali only govt hub to analyse new sample

Punjab, Telangana and Rajasthan, where Maggi noodles will be tested in the next six weeks in line with the Bombay High Court order, have done it before when the product was withdrawn from store shelves in June. But, of these three states, a Jaipur laboratory -- CEG Test House & Research Centre -- is the only one tipped to repeat its tests on the noodles that Swiss food major Nestlé makes in India.
The court wants Maggi noodles to be tested in three labs accredited to Food Safety & Standards Authority of India, in Jaipur, Mohali and Hyderabad.
Recently, FSSAI had issued a list of 82 labs vetted by the National Accreditation Board of Laboratories for food testing and analysis.
Most of these are private facilities but also conduct tests on samples collected by government agencies.
Although details of all the test results were not made public, a senior executive at CEG Test House, a private lab accredited to FSSAI, told Business Standard on Thursday that the facility had found the product in compliance with the norms in June.
"The lab showed negative results,'' linked to presence of monosodium glutamate and excessive levels of lead, the official said.
However, state government officials had earlier said MSG and lead beyond permissible limits were found in samples collected from Rajasthan.
It's not clear which labs tested samples.
While no official communication has gone to any lab yet on conducting tests on Maggi noodles as directed by the court, CEG Test House in Jaipur, a part of Consulting Engineers Group, is likely to be given the mandate again, sources said.
There are two other FSSAI-accredited labs in Jaipur, though they are more focused on fields other than lead and MSG testing.
In Punjab, there will be a change in the lab. Mohali's Punjab Biotechnology Incubator, a government facility, is expected to conduct the test, though another state-run lab in Chandigarh had performed the test two months earlier.
Punjab Biotechnology Incubator is the only FSSAI notified lab with NABL accreditation in Mohali. A scientist at the facility said it was a high-end one for various kind of food analysis.
The lab has 18 scientists and at least 30,000 tests for heavy metals have been conducted.
Punjab Food and Drug Testing Laboratory in Chandigarh, not a part of the FSSAI-accredited list, had found presence of MSG in Maggi noodles in the June sample tests. An official there had said lead was within the permissible level in the product.
In Hyderabad, too, the tests will be conducted in a different lab this time.
There are five labs, all private organisations, in the city's FSSAI notified list. There's no confirmation on which one will be asked to conduct the new tests. The labs are Bhagavathi Ana Labs, First Source Laboratory Solutions, QPS Bioserve India, Testing Service CommGrade and Vimta Labs.

Earlier, the state-run Institute of Preventive Medicines, Public (Health), Food Administration, had tested a sample.
It is not one of the 82 notified by Food Safety and Standards Authority of India.
People in the know said it was facing a dearth of analysts and the results there might not be foolproof.
A food analyst said as against the listed seven food analysts at the lab, only one was serving. Even so, the lab was testing 10,000 samples every year, including those related to food.
A total of 59 samples were sent to the lab for testing during June. Neither the Telangana or Andhra Pradesh government has yet made the results public.
K Amarender Reddy, director of the Institute of Public Health and Medicine, which controls the lab, said they had sent the results to the respective state governments, adding he was not in a position to share the details in the absence of official orders.