Avista helped some companies restructure their debt in such a way that overseas investors had to take a steep haircut
Avista Advisory, the investment advisory firm founded by Rajiv Kochhar, earned an income of Rs 300 crore in the last four years, according to company officials who were quizzed by Indian investigative agencies.
A large part of the income was used to pay salaries and attract talent in India and Singapore, the company said.
Avista Advisory is owned by Rajiv Kochhar, brother-in-law of ICICI Bank MD and CEO Chanda Kochhar.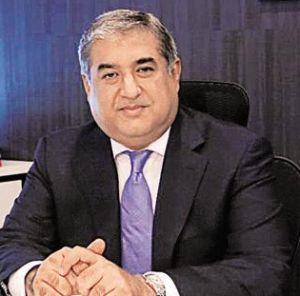 A large part of Avista's income came from restructuring of debt of corporate clients, including Suzlon, Morepen Laboratories, Videocon Industries, Jindal Stainless, Sterling Biotech, GTL Infrastructure and Jaypee group of companies, Central Bureau of Investigation (CBI) officials said.
Some of these companies were also customers of ICICI Bank.
Avista helped these companies restructure their debt in such a way that overseas investors had to take a steep haircut.
However, the income earned by Avista does not point to any wrongdoing till more information comes out, said officials quoted above.
An e-mail sent to Avista Advisory did not elicit any reply till the time of going to press.
Rajiv Kochhar was the first person to be questioned by the CBI on allegations of quid pro quo made by a whistleblower.
He was stopped from flying to Singapore on April 5 at the Mumbai airport and was interrogated on his role in the quid pro quo allegations made to the Prime Minister's Office in 2016.
Officials and directors of Deepak Kochhar's company NuPower Renewables are under investigation and have been called to New Delhi this week for questioning, said a source close to the development.
In case of NuPower, investigators were interested in finding out Accion Diversified Strategies Fund's source of funds, the officials added. Accion had invested Rs 4 billion to buy 55 per cent stake in NuPower.
Preference shares issued to Mauritius-based DH Renewables, a subsidiary of Accion Diversified Strategies Fund, were converted into equity shares in March 2017 following a valuation report prepared by Price Waterhouse.
The money trail of Accion's funds is important for investigating agencies since they want to find out the actual investors in the fund based in Cayman Islands.
Apart from foreign investments, NuPower also received a Rs 64 crore loan from Videocon Industries, which led to allegations of conflict of interest since ICICI Bank had lent funds to Videocon group.
ICICI Bank board, Videocon International and NuPower Renewables have denied any wrongdoing.
A Videocon official said its Rs 64 crore loan to NuPower would be repaid with interest in 2021 according to the initial contract, but NuPower had said the loan would be converted into equity shares of the company.