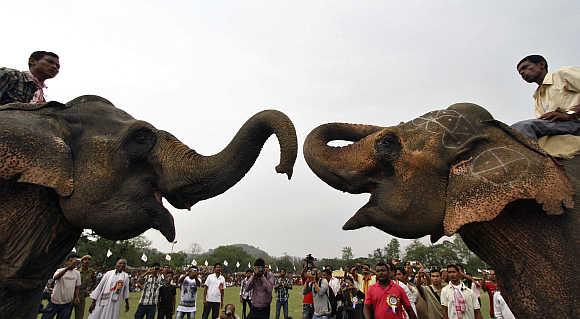 Bankers said PFC was planning to raise $1 billion from abroad while Adani Ports was looking to raise $1.5 billion

Indian companies could tap the Singapore and Chinese currency markets to raise money for their immediate requirements or wait for the Greece crisis to blow over to relaunch offers, chief financial officers and bankers said.

Just before the Greece crisis rattled financial markets all over the world, three Indian companies hired banks to market their bonds.
Bankers said Power Finance Corporation was planning to raise around $1 billion from the foreign market, while Adani Ports was looking to raise around $1.5 billion.
Another big-ticket issue by the State Bank of India worth $1.5 billion was also delayed due to the Greece crisis.

"If a company wants to raise funds immediately, it can tap other currencies such as the Singapore dollar market or the Chinese renminbi market, but it needs to provide proper cover for any volatility in the dollar versus the local currency as well as for the Indian currency, which means extra cost," said Prabal Banerjee, president (finance and strategy), Bajaj Hindustan group.

Or these companies can wait for the Greece crisis to blow over and tap the dollar bond market. "Considering the volatility in the global financial markets, it is better to be a fence-sitter," Banerjee added.
"Chinese banks provide 10-12 year bonds, while Singapore-based banks offer five-year tenures, he said.

Irrespective of the Greece crisis, CFOs say Indian companies have backup plans in case they fail to tap the foreign market.
PFC, for example, has received the government's permission to launch a tax-free bond in the second half of the current financial year, along with five other infrastructure biggies, to raise Rs 40,000 crore (Rs 400 billion).
Tax-free bonds have a long-term tenure, with the money raised deployed in infrastructure projects, and can be issued in 10-, 15- or 20-year tenures.

Similarly, Adani Ports needs money to fund its expansion drive in India, which includes a brand new port in Kerala and acquisition of Larsen & Toubro's container terminal in Tamil Nadu.
A large part of the Ahmedabad-based group's fund requirement for its expansion worth $20 billion in India would be met through domestic banks, said bankers.
The dollar bond market has been a favourite for Indian firms in 2014 because of its lower costs and longer tenures.
Chief financial officers said any company that had foreign currency as earnings could use this as a natural hedge against currency volatility.
But because of the Greece crisis, in 2015, few companies have tapped the dollar bond market.
Reliance Industries raised $750 million in June to finance its petrochemicals expansion and wireless telephony market.
It had raised $750 million in January. Bharti Airtel raised $1 billion in June to refinance its earlier loans.

Bankers said foreign fund-raising also slowed as most companies had put the brakes on their capital-expenditure plans.
Image: Two elephants fight during a traditional festival in Boko, Assam. Photograph: Utpal Baruah/Reuters