The Railways might use part of the Nirbhaya Fund to install closed-circuit television (CCTV) cameras in ladies' coaches and increase the number of washrooms on platforms
Illustration: Uttam Ghosh/Rediff.com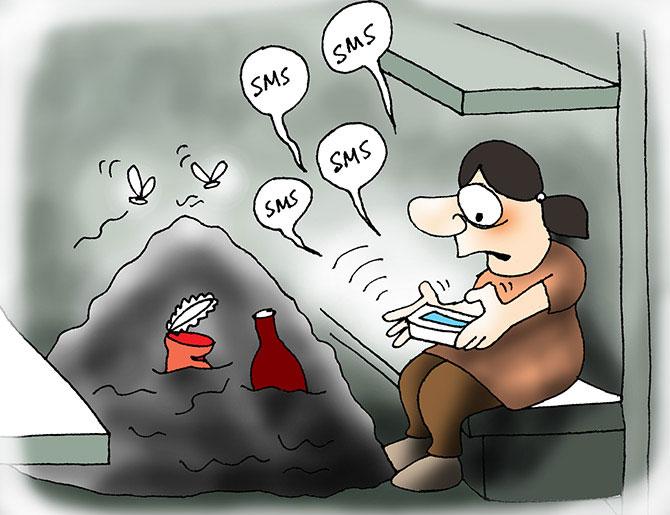 The Narendra Modi government is likely to announce 2018 as the year of women's safety in railways in the upcoming Budget, and a slew of measures are planned as part of the initiative to make the transport safer for them, officials sources said.
The Railways might use part of the Nirbhaya Fund to install closed-circuit television (CCTV) cameras in ladies' coaches and increase the number of washrooms on platforms, among other measures.
The Nirbhaya Fund has a corpus of Rs 10 billion to support initiatives by the government and non-governmental organisations working towards protecting the dignity and ensuring the safety of women.
"The railways is working on a detailed plan. This will include the installation of CCTV cameras in ladies coaches, especially in suburban train services," said an official in the know.
The plan also included increasing the number of washrooms or ensuring at least two at each platform, having sufficient lighting in women's coaches, and deploying women security officials on long-distance trains, the official added.
The railways has already launched a helpline number, 182, for security assistance, and begun the installation of CCTV cameras at 344 railway stations.
Also, regular coordination meetings are being held between the Railway Protection Force and state governments.
The railways is reported to have proposed a plan outlay of Rs 1.46 trillion for 2018-19, 11 per cent more than the previous financial year.
Of this, about Rs 600 billion is expected to come from the finance ministry as gross budgetary support. During the current financial year, the Railways has got a budgetary support of Rs 550 billion, including Rs 150 billion for the Railways Safety Fund.