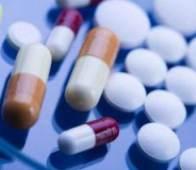 Contract research organisations undertaking clinical trials of drugs on behalf of their multinational pharmaceutical clients will not be able to pass on the blame of trial-related injuries to their foreign sponsors in future.
The Drugs Controller General of India, the apex drug regulator, has included a new clause in the trial approval letters, making these firms also accountable for any possible adverse event.
Till now, it was the sponsor's responsibility to pay compensation to the clinical trial subjects.
The development is part of a series of measures undertaken by DCGI to strengthen regulatory monitoring of clinical trials in the country.
According to sources, DCGI now insists that the clinical trial applicant takes care of all trial-related injuries and medical treatments as a prerequisite to receive an approval letter.
The drug regulator also plans to insert further instructions which mandate an undertaking from the sponsor company that the medicine -- once developed using the Indian trial data -- will have to be marketed in the country for the approved trial indications.
The freedom to add more conditions in the approval letter allows the regulator to tighten the scope of its power beyond what has been implicitly stated under current drug laws.
A senior health ministry official said the Central
Drugs Authority Bill, pending with Parliament, would improve clinical trial regulations in the country.
During April 2009-March 2010, DCGI granted 237 permissions for global clinical trials in the country.
Pharma majors such as GlaxoSmithKline, Johnson & Johnson, Sanofi Aventis , MSD, Eli Lilly, Novartis, Bristol Myers Sqibb, Bayer Healthcare, Astra Zeneca and Pfizer and CROs like Quintiles, ICON, GVK BIO Siro Clinpharm, Parexel, PRA International PPD, Covance, Omnicare and Kendle are among the leading international clinical trial applicants in India.
Regulation of clinical trials becomes important as cases of deaths among patient groups undergoing drug under trials are not uncommon.
According to official records, 462 deaths of clinical trial subjects were reported during the year (till June 2010). The number of deaths were 637 in 2009, 288 in 2008 and 132 in 2007.
Since such deaths could be related to diseases like cancer or administration to critical or terminally ill patients or side effects of unrelated cause, strict regulatory vigil is essential.