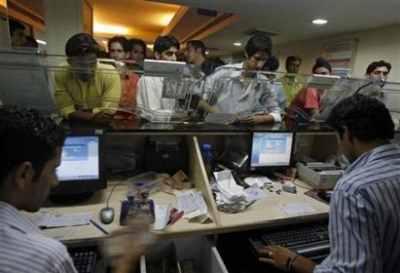 Reserve Bank of India deputy Governor R Gandhi on Monday said public sector banks need higher capitalisation than budgeted to strengthen balance sheet and dealing with non-performing assets.
"Need higher capitalisation in PSU banks for balance sheet growth, dealing with NPAs. Need capital infusion for three things -- to meet Basel III, better provisioning and improving banks business," he said in New Delhi.
Follow on public offers and capital infusion by government are two ways to raise capital, he added.
For the current fiscal, the government has allocated Rs 7,940 crore (Rs 79.4 billion) in the Budget for capital infusion in state-owned banks but the government has pledged to provide more in the ongoing fiscal.
Finance Minister Arun Jaitley last month had promised to provide more than the budgeted amount this fiscal.
The government has already assessment of capital requirement of public sector banks. It has received presentation by all public sector banks.
Last week, RBI Governor Raghuram Rajan had said banks should have enough capital so that they can clean up their balance sheet.
"The way to get out of financial stress is to address the problem early... and some of the banks may need some capital to do that.
Hopefully this capital infusion will help," he added.
According to an estimate, public sector banks would need an additional capital of Rs 2.40 lakh crore by 2018 to meet the Basel III capital adequacy norms.
Keeping the huge capital requirements in mind, Cabinet in December 2014 had allowed public sector banks to raise up to Rs 1.60 lakh crore (Rs 1.6 trillion) from markets by diluting government holding to 52 per cent in phases.