Aamir Khan Khan may well have been right in his observation about intolerance in the country, but it is his conduct as brand ambassador that has come under question, says Bhupesh Bhandari.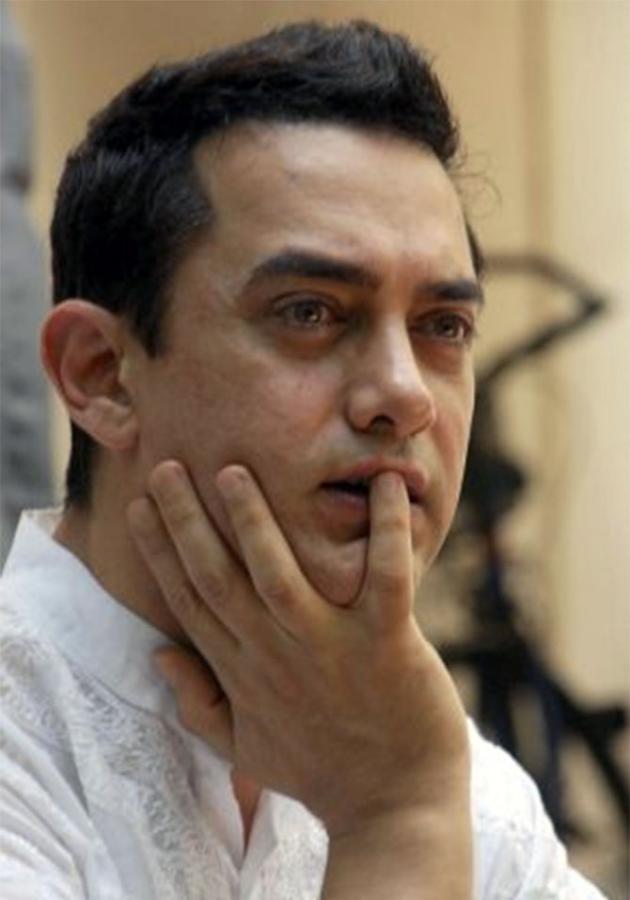 Aamir Khan has finally found himself on the wrong foot.

It started as a murmur but there is growing realisation that if you are endorsing a brand, it is unethical on your part to criticise it.

I spoke to a host of advertising professionals and also some celebrity managers, and all of them were of the view that having been the public face of Incredible India for so long, he couldn't have expected to stay on the job after making India look intolerant of its minorities.
Had he acted in a role for the Incredible India campaign, Khan perhaps would have had some ground to criticise the country.

But, here he was playing himself, he was the brand ambassador, and yet he caused serious erosion in the brand's equity.

This is akin to Usain Bolt badmouthing the footwear brand he endorses, or Nicole Kidman running down the watch brand she promotes-inconceivable that the brands would extend their contracts.
Khan may well have been right in his observation about intolerance in the country, notwithstanding the counter campaign launched by Anupam Kher, whose name features in this year's list of civilian awards, but it is his conduct as brand ambassador that has come under question.

Under ideal circumstances, he should have resigned as the face of Incredible India and then talked about his concerns over the trend of communal violence.

The social media outrage that followed when it came to light that his contract was not renewed sounded somewhat hollow. There wasn't enough conviction in it.
This is not the first time that something like this has happened in the country.

A couple of years ago, Amitabh Bachchan disclosed that he stopped coming in Pepsi advertisements after a schoolgirl asked him why did he have to endorse a product her teacher thought was poison?

Bachchan has also promoted a chocolate brand, but he didn't talk about it.
This is a new risk that celebrity endorsement comes with. I spoke to a handful of consumer companies about this danger, if they have taken steps to prevent endorsers from turning rogue.

Unfortunately, I found out, such a clause is yet to make it to the contract signed between the company and the celebrity.
Most companies still bank on the celebrity's good sense to avoid such an uncomfortable situation.
This is not good. The contract ought to be written in such a way that such unsavoury controversies do not happen.

And in case of a dispute between the celebrity and the company, a proper process of arbitration should be provided.

In a lot of cases, the celebrities indemnify themselves if the product they endorse turns out to be faulty. (I am not sure if Madhuri Dixit has inserted such a clause in her contract with Nestle for the promotion of Maggi instant noodles.) Now, the other aspect also needs to be taken care of: Brand ambassadors need to behave responsibly.
The Bachchan and Khan affairs will hopefully lead to such a correction.
The Advertising Standards Council of India should also take note of this.
It is also hoped that celebrities will think twice before signing on with a brand.
How can one promote a brand if one doesn't believe in it? I know for sure that when Dabur had initiated talks with Mahendra Singh Dhoni to endorse its Chyawanprash (the change was necessitated because Bachchan, the earlier ambassador, had started to keep indifferent health), the cricketer reached into his kit bag and produced a bottle of the health supplement.
However, companies tell me that the really big celebrities have now become cautious about what they will say in a promotion campaign.
They want to get a full lowdown on the communication strategy before they sign on the dotted line. But that's true of only the big and sensible ones; for others, who know their shelf life will be short, there are no compunctions.
Still, there are slipups on occasions. The liquor ad that featured Dhoni taking a potshot at his colleague, Harbhajan Singh, was definitely in poor taste.
Khan, who was a favourite in the endorsement sector, will take a long time to come out of this bind. Earlier, he was perceived to be sincere and sensitive.
Now, there is a touch of irresponsibility about his persona. Would brands like to be associated with such a trait?
Let's be fair, Khan is good at marketing. If Salman Khan can mould public opinion in his favour, so that the man on the street thinks he is someone with a heart of gold but misunderstood, why can't Khan?
A few politically correct statements here and there, a please-all tweet or two, and all will be forgotten. He will be back in business.
He does have time on his hands: his next film, Dangal, releases only in December.
If the film does well, the controversy will not have impacted his career at all.

Should celebrities be more responsible for products they endorse? Please take this poll and share your opinion.