Public sector banks have decided to improve their risk-management systems
Illustration: Uttam Ghosh/Rediff.com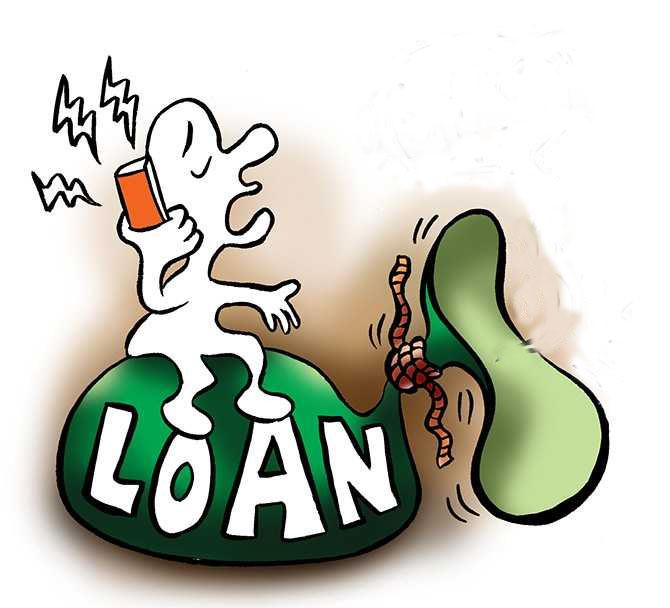 Public sector banks (PSBs) will discourage multiple banking arrangements for companies with exposure of more than Rs 250 crore in the banking system and will move all such loans under the consortium of banks for better monitoring.
"In case of multiple banking arrangements there is no discipline. There will, preferably, be consortium lending for loans above Rs 250 crore," M S Sastry, deputy managing director and chief risk officer, State Bank of India, said on Thursday.
All chief technology officers, chief risk officers and executive directors of PSBs met in New Delhi for a three-day workshop from March 12 to prepare a road map that banks can follow to strengthen their risk mechanism systems.
The banks will need approval from their respective boards and implement the measures agreed upon.
These include strengthening information technology systems in three to six months.
The workshop was organised after the department of financial services asked banks to submit a report on how to strengthen risk management in the aftermath of Rs 12,900 crore letters of undertaking scam at Punjab National Bank.
Existing accounts with exposure of above Rs 250 crore will also be moved to consortium lending, Sastry said.
Companies take loans from separate banks with different credit limits.
Though the credit limits will remain the same, a consortium of lenders will be formed for better control and coordination.
"In a multiple-bank arrangement, banks are not aware of the transactions that take place between the borrower and other lenders.
"Under a consortium, the control will be better. All the loans will progressively be brought under consortium and we feel genuine borrowers will have no issue with such an arrangement," said an executive director of a PSB present at the workshop.
The executive added there will be common documentation, same collateral and more financial control over transactions under consortium lending.
There will be a common loan document with standard covenants to be followed for consortiums and the cash management facility will be entrusted upon one bank in the consortium.
Earlier this year, the government had said that the number of lenders under consortium will significantly reduce from 20-22 banks to a maximum 10 banks for effective coordination between banks.
PSBs have decided to further tighten lending to corporates by asking promoters to give equity upfront and assessing the quality of equity by verifying the loss absorption capacity of firms.
PSBs will also deter from funding the interest during the construction period.
The Reserve Bank of India (RBI) has allowed banks to fund project cost overruns without treating such loans as "restructured assets".
Banks fund additional interest during construction that may arise due to delay in completion of a project.
State-owned banks will organise branch-level risk awareness workshops to create awareness among employees.
The bank staff will be encouraged to do whistleblowing in case they observe any wrongdoing.
"Staff awareness will go a long way in strengthening risk management in banks," Sastry said.
Banks will strengthen their 'know your employees' systems by monitoring behaviour of all staff through a centralised IT process.
"This will work by taking feedback about staff in key roles from bank branch managers," said a bank executive.
PSBs further decided to strengthen their IT systems, including integration of core banking system (CBS) with SWIFT by April 30.
Two executives at PNB's Brady House branch in Mumbai were able to bypass the system by issuing fraudulent letters of undertaking as the bank's CBS and SWIFT were not integrated.
A senior bank executive said that only three-four out of 21 PSBs have fully integrated SBS with SWIFT at present.
"We are confident that both the systems will be integrated by all banks by April 30," Sastry said.
The banks will restrict SWIFT transactions during business hours of the branch and the reconciliation process of a bank's foreign branch account, known as Nostro account, will be done thoroughly.
Further, each bank will establish Onsite Cyber Security Operation Centre (C-SOC) to monitor all the IT systems.
The banks will also bring all software applications under the control of corporate centre of their IT department to ensure there is no misuse of system.