With the management of most State-owned banks hardly having time to concentrate on big-ticket business, growing the business of loan disbursals has been pushed down the priority order.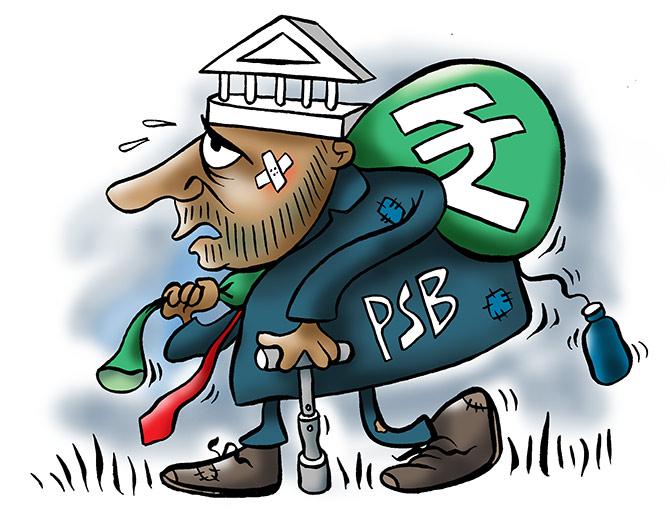 Loan disbursals to India Inc are taking a hit at this crucial time of fiscal year end, as banks, especially public sector lenders, have turned defensive in the aftermath of the Punjab National Bank fraud. The assessment of the impact of the new framework for restructuring of stressed assets is also taking bankers' time.
Normally in March, last month of any financial year, activity levels are in high gear, said a top executive of a public sector bank. But now, the management of most banks, especially State-owned banks, which account for 70 per cent of banking in India, hardly have time to concentrate on big-ticket business. So, growing the business (loan disbursals) has been pushed down the priority order.
Also, auditors are far stricter in checking compliance after the PNB episode, which is impacting the pace of work before close of the accounting year. The entire eco-system is disturbed, another banker added.
A senior State Bank of India executive said the handling of communication about PNB fraud by the government and the regulator had not been up to the mark, and the blame is being entirely put on the banks. This is impacting the credibility of the banking system and adversely affecting bankers.
This comes at a time when credit growth to the industry was just beginning to rise.
For three years, the credit to industry was in the dumps for variety of reasons. The December 2017 quarter began with hope of better business (industry credit growth), coinciding with recovery in economic activity. But, the detection of fraud at PNB dented enthusiasm, which will dampen credit disbursals for March quarter, the SBI executive said.
He, however, was quick to point out that credit is not denied for established companies and where the track record is good. But, in the borderline cases, where proposals are coming for accounts with some higher leverage, executives are hesitant to stick out their neck and take risk (approving and disbursing loans). It would take another 3-6 months for the adverse effects to fade, he added.
Rating agencies too believe that credit growth has been impacted. A head of financial sector ratings at a top rating company said there are complaints across the industry that banks are taking more than their usual time to sanction and disburse loans.
Banks, which are under Prompt Corrective Action (PCA), are also working with restrictions. Now, they have to go slow on the foreign exchange business as well.
A senior foreign bank executive said the public sector banks have scaled down activities like extending trade credit, guarantees and letter of credit. This would impact the pace of overseas business done by them.
Fear of investigative agencies
Post PNB fraud, the investigative agencies and vigilance machinery are on an overdrive. So, bankers are apprehensive in doing any large financing or restructuring due to fear of being pulled up at a later date.
Another public sector bank executive with decades of experience says, "Memories about harrowing times for former IDBI Bank top executives in Kingfisher Airlines case are still fresh in mind. No one will want to go through pangs of probe after retirement when one has to defend oneself for bona fide decisions with limited resources at hand."
It was for the first time in many years that top executives of private sector banks were called for questioning recently, something that public sector bankers have often been subjected to.
The overall loan disbursements have seen some improvement in the second half of current financial year, but loan advances to industry remains tepid. The year-on-year growth in total credit improved to 10.7 per cent till the middle of February 2018 from 4.4 per cent a year ago (February 2017), according to Reserve Bank of India data.
The credit to industry, which was down 5.5 per cent in January 2017 and bottomed out in October last year, had just begun to improve.
Illustration: Uttam Ghosh/Rediff.com.