Chocolate is among the most popular and widely consumed substances in today's world.
According to Trasparency Market Research, the primary growth driver of the global chocolate market is the growing awareness regarding the health benefits of dark, cocoa-rich chocolates.
This trend is expected to dominate the market in the coming years.
The global chocolate market is expected to grow $98.3 billion in 2016.
Chocolate is now popular across the board in several Asia Pacific nations thanks to the success of local as well as international brands.
Let's take a tour of various chocolate shops and factories across the globe!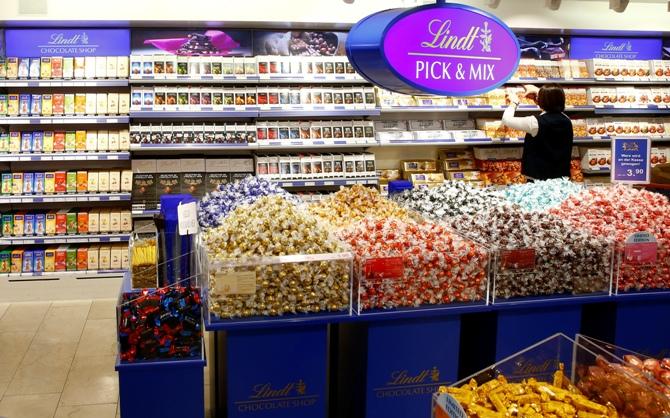 IMAGE: Chocolate is offered in a factory shop of Swiss chocolate maker Lindt & Spruengli in Kilchberg near Zurich. PHOTOGRAPH: Arnd Wiegmann/Reuters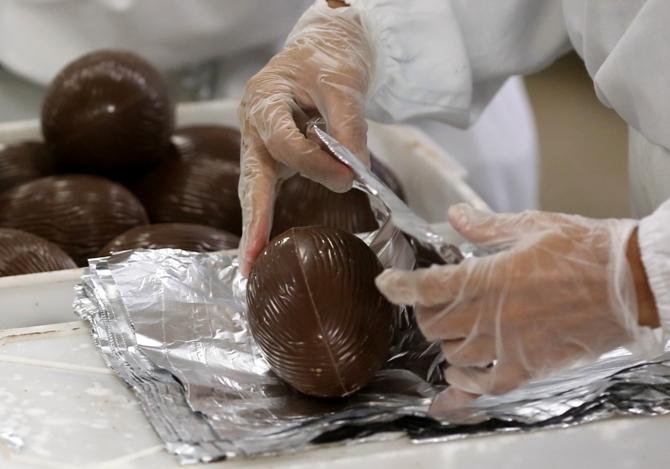 IMAGE: An employee packs Easter egg candy in preparation for the Easter holiday, at Top Cau factory in Sao Paulo. PHOTOGRAPH: Paulo Whitaker/Reuters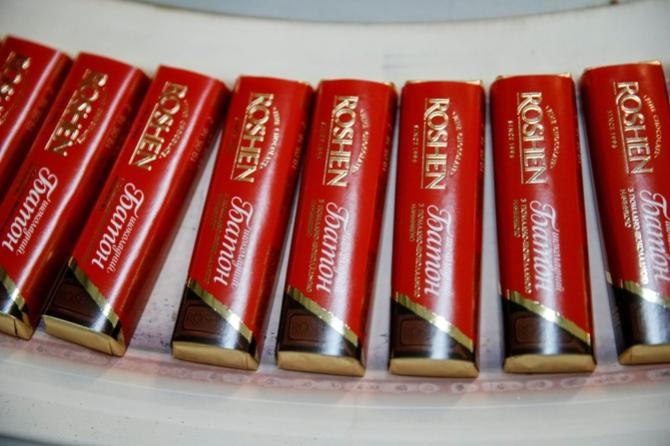 IMAGE: Chocolate bars are seen at the Roshen confectionery factory in Vinnytsia, Ukraine. PHOTOGRAPH: Gleb Garanich /Reuters
IMAGE: Chocolate easter bunnies come off the production line at the Thorntons chocolate factory in Alfreton. PHOTOGRAPH: Phil Noble/Reuters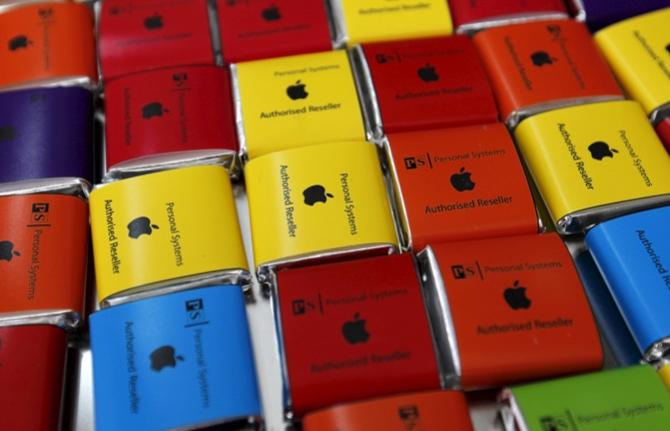 IMAGE: Processed chocolate bars are seen inside the Absolute Chocolate factory in Kenya's capital Nairobi March 20, 2015. PHOTOGRAPH: Thomas Mukoya/Reuters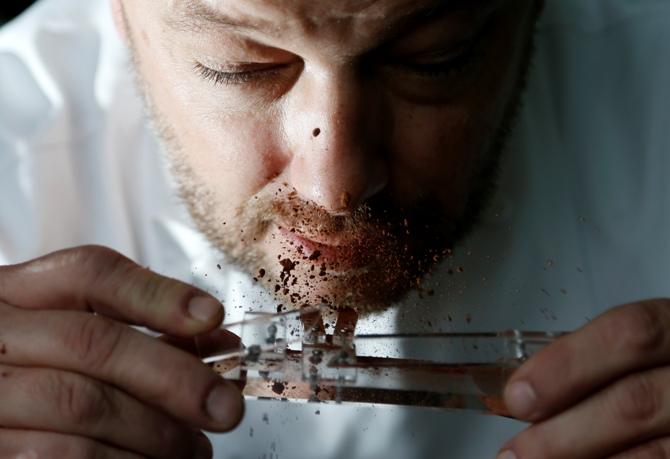 IMAGE: Belgian chocolatier Dominique Persoone snorts cocoa powder off his Chocolate Shooter in his factory in Bruges. PHOTOGRAPH: Francois Lenoir/Reuters
IMAGE: People visit a Roshen Confectionery Corporation store in Kiev. PHOTOGRAPH: Shamil Zhumatov/Reuters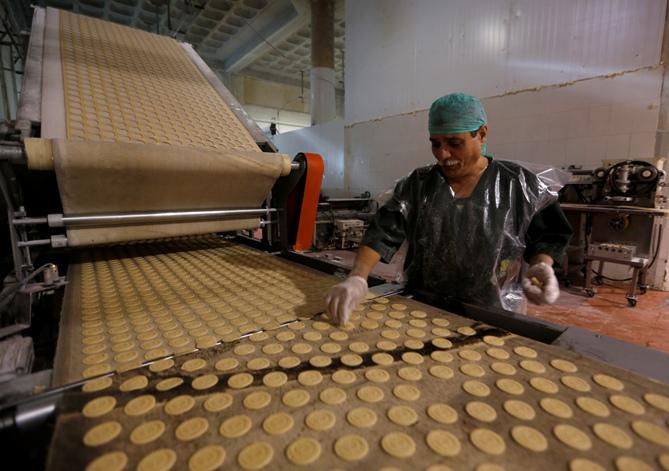 IMAGE: A worker stands near a conveyor belt at a chocolate and baked goods factory in the West Bank city of Ramallah. PHOTOGRAPH: Mohamad Torokman/Reuters
IMAGE: Hundreds of cone-shaped Belgian candy called Cuberdon are seen at Geldhof factory in Eeklo, northern Belgium. PHOTOGRAPH: Yves Herman/Reuters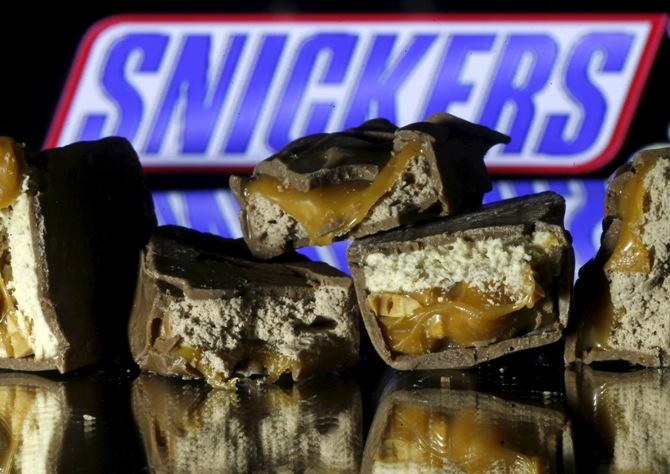 IMAGE: Snickers bars. PHOTOGRAPH: Dado Ruvic/Illustration/Reuters