The market capitalisation of China, the world's second-largest economy, has topped $10 trillion for the first time.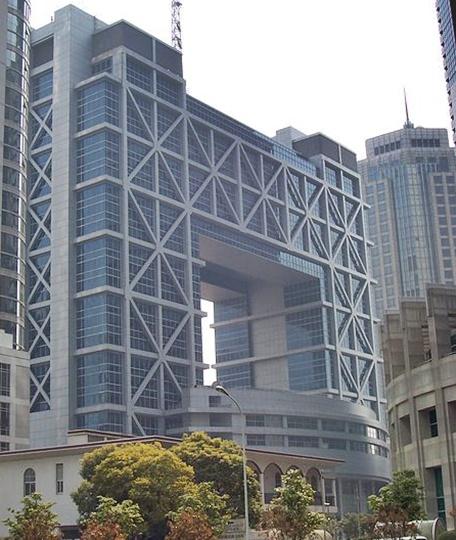 Image: Shanghai Stock Exchange. Photograph: Wikimedia Commons
The value of companies traded in Mainland China now accounts for around 14 per cent of the world market capitalisation, second-most after the US which contributes 34 per cent to the global market cap.

China's market capitalisation has doubled so far this year and has tripled since the start of 2014, thanks to the sharp rally in the stock markets.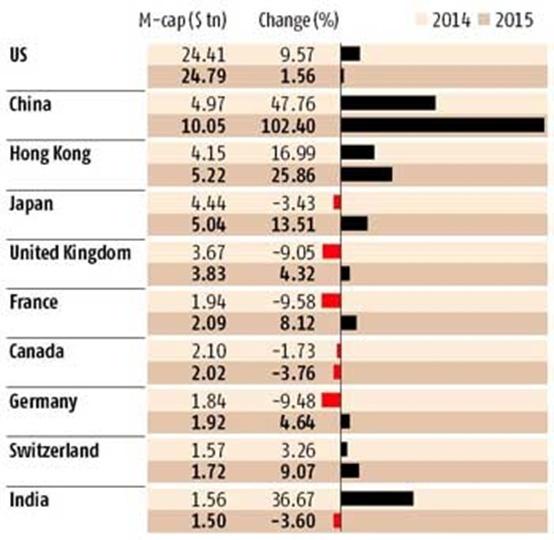 In comparison, India's market capitalisation since 2014 has increased around 32 per cent.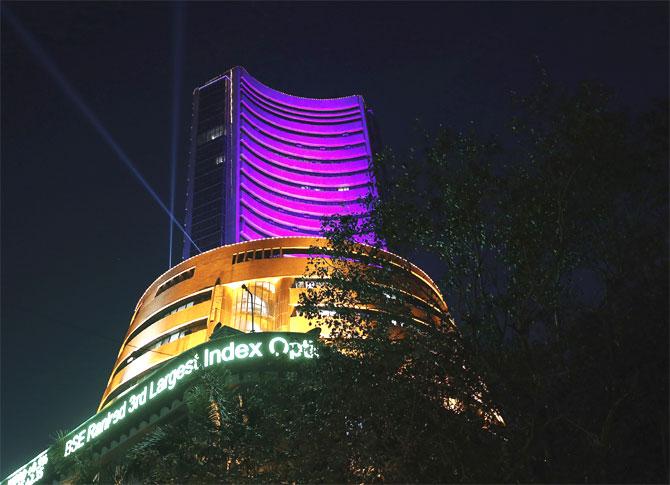 Image: Bombay Stock Exchange. Photograph: Sahil Salvi
India, which registered the second-highest increase in market cap last year (in percentage terms), has slipped one place to the tenth spot in the world market cap league tables due to the correction seen so far this year.
Note: 2015 market cap as on June 15 and change for year-to-date (YTD) period; 2014 data as on December 31 and change for one year; Source: Bloomberg