Six Indian women who are very popular in Global Inc have made it to the Forbes 50 most powerful businesswomen list.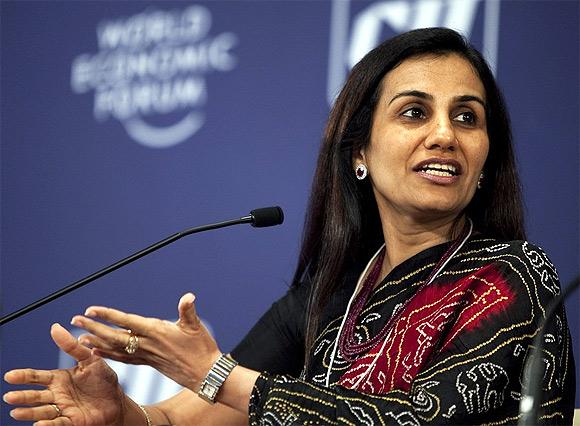 Image: ICICI Bank chief Chanda Kochhar features frequently in World's most powerful women list.: Photograph: Reuters
Asia's 50 powerful businesswomen list showcases a year of accomplishments by the region's female entrepreneurs and executives, punctuated by the midas touch of China's Alibaba and newcomers from two rapidly growing economies where women are starting to find a toehold in business, states Forbes.
India's super achievers who have made it to the list are: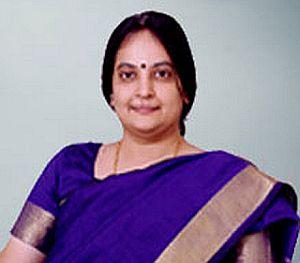 Akhila Srinivasan, MD/non/executive director, Director of Shriram Life Insurance/Shriram Capital
Rank: 17
Achievement: In around eight years, Srinivasan (see left) managed to take Shriram Life Insurance among top ten players in the sector.
Being at the helm of affairs of the company for almost three decades was a herculean task for Srinivasan, but she managed to steer the company through thick and thin.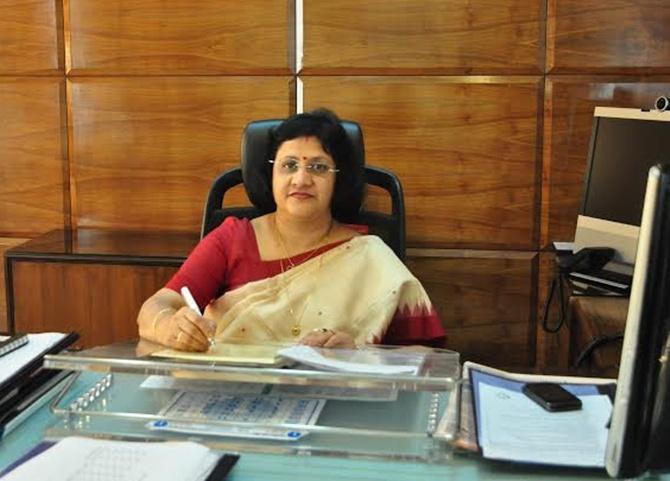 Image: Arundhati Bhattacharya, chairperson of SBI. Photograph, courtesy: SBI
Arundhati Bhattacharya, chairman, State Bank of India
Rank: 18
Achievement: Having spent almost 4 decades at country's largest public sector bank, Bhattacharya has come a long way understanding in-depth banking.
Bhattacharya is working hard towards making SBI a Gen-X bank.
There are quite a few significant changes she has brought about in the functioning of the bank since she took over as the chairperson.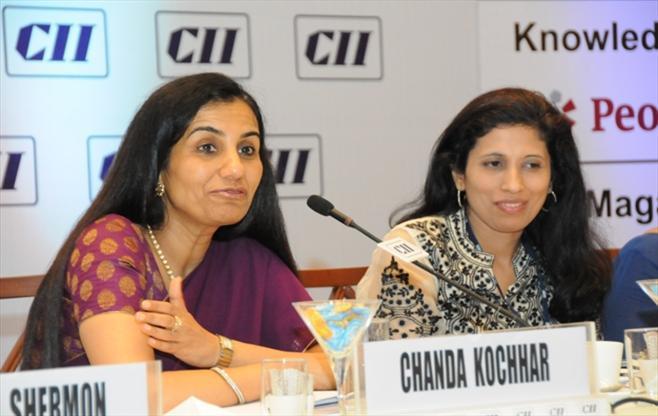 Image: Chanda Kochhar, MD and CEO, ICICI Bank features in Asia's most powerful women list. Photograph, courtesy: Chanda Kochhar/Facebook
Chanda Kochhar , Managing Director and CEO, ICICI Bank
Rank: 19
Achievement: Kochhar is heading ICICI Bank for the past six years and during her tenure, has taken the bank to greater heights.
Be it rural banking, retain expansion of capturing younger customers, Kochhar has done it all successfully.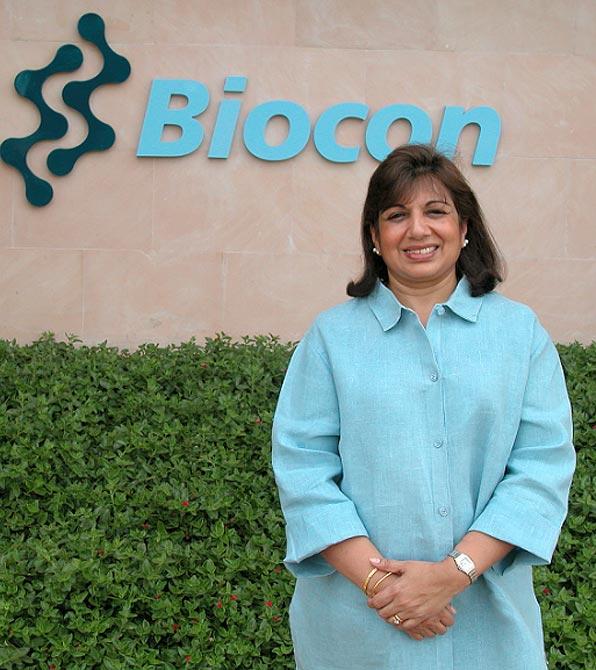 Image: Photograph, courtesy: Biocon
Kiran Mazumdar Shaw, founder, chairman and managing director, Biocon
Rank: 20
Achievement: The story of Kiran Mazumdar-Shaw is one of self confidence and courage.
If today she is one of the most successful entrepreneurs in the world, it is because of her determination and confidence.
She started Biocon way back in 1978 to manufacture enzymes because she didn't get a job as a brewer after getting herself trained in Australia.
That was the time nobody was even talking about biotechnology.
Today, she has come a long way and is reigning supreme in pharma industry.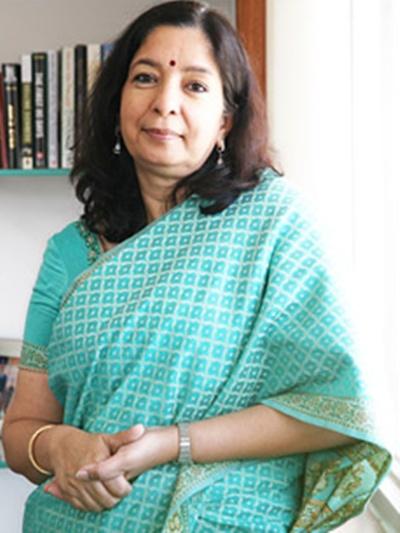 Image: Shikha Sharma, Managing Director & CEO, Axis Bank. Photograph, courtesy: Axis Bank
Shika Sharma, Managing Director and CEO, Axis Bank
Rank: 21
Achievement: Sharma has recently been reappointed as the MD and CEO of Axis Bank. After spending six years at the bank as its chief, Sharma helped the bank grow multi-fold with over 2,400 branches and over 12,500 ATMS across cities. Sharma has firm plans to scale up operations at Axis Bank.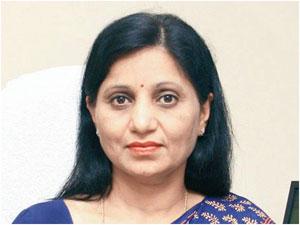 Usha Sangwan, Managing Director, Life Insurance Corporation of India
Rank: 22
Achievement: Sangwan's peers held her in high esteem to making LIC social media and tech savvy.
Due to her efforsts, LIC has around 3 million followers on social media.
She has been with LIC for the past 35 years and has worked up her ranks to the post which she rightly deserves.