Companies are playing the price game and thinking out of the box to make mobile users upgrade to smartphones.
With over five million downloads within a few weeks, Hotstar, Star India's new digital platform for mobile phones, hit the jackpot.

The platform on which you can see movies, soaps and, of course, ICC World Cup matches created history with over 25 million views for the crucial India-Pakistan match, with an average time spend of over 12 minutes - the highest ever for a single sporting event in the world.

What made this feat possible was the smartphone - the mobile device that is propelling a dramatic change in the way India accesses and uses data.
With the prices of entry-level smartphones falling by nearly half in the last one year, and with data rates of 3G and 4G services coming down by over 50 per cent in the last two years (by 35 per cent in the last year alone), these devices are being lapped up by consumers like never before.
According to International Data Corporation, smartphones occupied 35 per cent of the overall mobile business in Q4 2014 - up from 13 per cent from a year ago.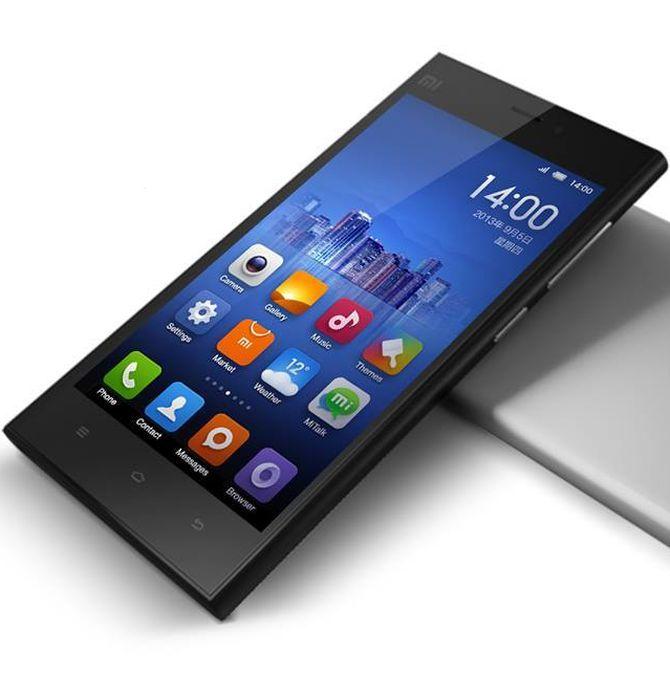 Image: Xiaomi Mi3. Photograph, courtesy, Xiaomi
Feature phones, in comparison, slipped. Mobile firms predict with 4G LTE getting a push, the shift will be even more dramatic in the next two years.

Says Asim Warsi, Samsung India's vice-president, "We expect by 2015, this number will be over 40 per cent in volume and 80 per cent in value (it's about 70 per cent now). By 2016, when the full impact of 4G comes into play, half the volumes will come from smartphones."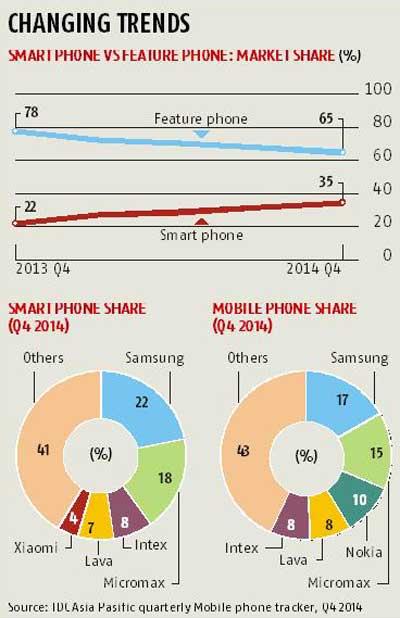 So, which markets are mobile phone-makers looking to tap? New subscribers are mostly those who use feature phones but want to shift to smartphones. That is the big untapped market.

There are over 675 million handset owners in the country (the total number of mobile subscribers is over 900 million, as many have dual SIMS) and two-thirds of them still use feature phones.

Yet, only 20 per cent of the users - that's less than 100 million - have used any data service on their phones. They are the first who are being targeted.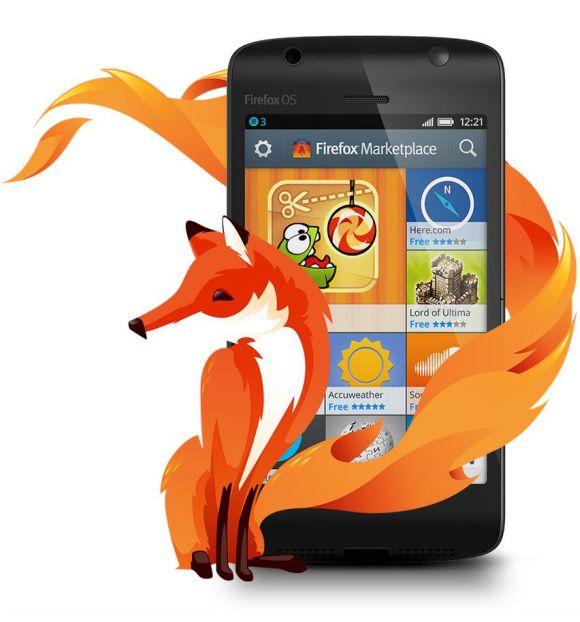 Image: Mozilla tied up with Intex to bring smartphones priced Rs 1,500. Photograph, courtesy: Mozilla
One way of winning them over is by playing the price game, especially for subscribers in Tier-II and Tier -III cities. "These consumers want the best and latest technology but at a very competitive price," says an Intex spokesperson.

"They are looking at a price range of Rs 2,000 to Rs 6,000. Sixty per cent of our product portfolio comes under this range." The company offered smartphones on the Mozilla browser under Rs 2,000 to encourage feature phone consumers to switch.
Samsung, the leader in this segment, is pushing the envelope. It realised that more than price, feature phone users suffer from certain apprehensions when it comes to adopting smartphones.

For instance, research by the company showed consumers believe feature phones have longer battery life and because several applications are already available on these phones, they do not have to download them - a task which they perceive as difficult.

"We realised feature phone users had certain reservations about using smartphones. These had to be dealt with before the change could happen. Phones had to be redesigned to resolve these issues," says Warsi.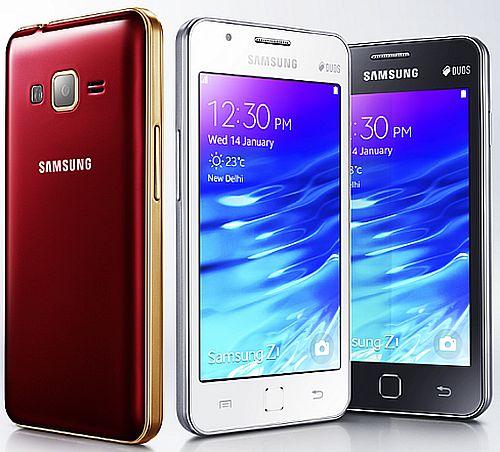 Image: Samsung's Z1 smartphone. Photograph, courtesy: Samsung
Samsung's Indian R&D unit came out with a solution in its newly-launched Z1 smartphone.

The attractively priced phone (Rs 5,600) offers a simple interface through the 'UC browser' that comes bundled with a host of applications - such as Google, Facebook, gamers and videos - and offers higher speeds than other browsers. So, downloads are not necessary.

To ensure the battery life is as long as that of feature phones, this mobile phone offers standby time of 18 hours. It has a system that automatically shuts down some of the applications when only 15 per cent of the battery is left.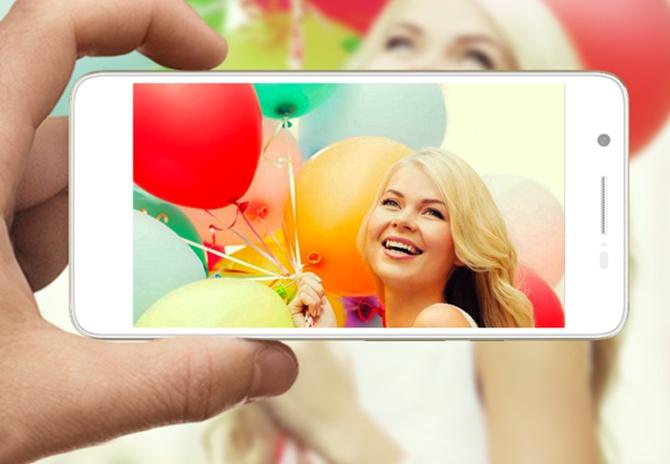 Image: Micromax's Canvas Hue. Photograph, courtesy: Micromax
Micromax CEO Vineet Taneja says the market is changing and volume growth is taking place in the mid to high range. "People are looking for more features, and price is not the only concern," he says.
The company sells the bulk of its smartphones in the Rs 5,000 to Rs 10,000 range. Over the next year, 50 per cent of new sales will come from smartphones, Taneja says. This will further increase when operators start rolling out 4G services nationwide.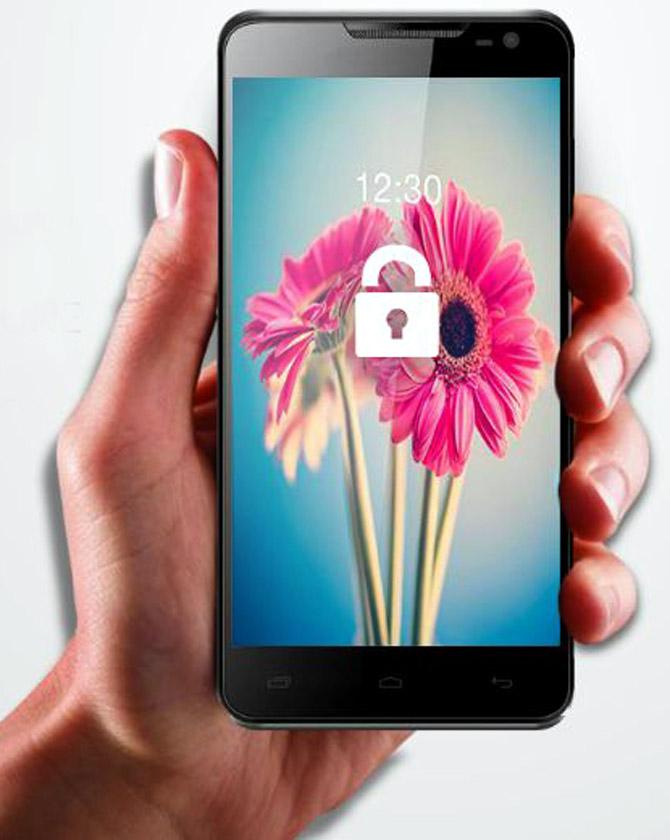 Image: Photograph, courtesy: Lava
Going high-end
Sensing this growth prospect in the premium market, Lava has taken the game to another level. It has decided to launch a new brand under Xylo, exclusively for smartphones. Most of these phones sell at Rs 10,000-Rs 20,000.

Lava Director S N Rai says by next year, 55-70 per cent of the firm's sales will come from smartphones. "High-end smartphones will contribute 40-45 per cent to our sales in value terms," he says.
The advent of 4G is expected to give smartphones a bigger push. With speeds several times higher than 3G, this is expected to aggressively push data usage.

Reliance Jio and Bharti Airtel are preparing themselves for the battle to woo data consumers to 4G LTE. One way to achieve this is by bringing down the entry cost for customers through cheaper phones.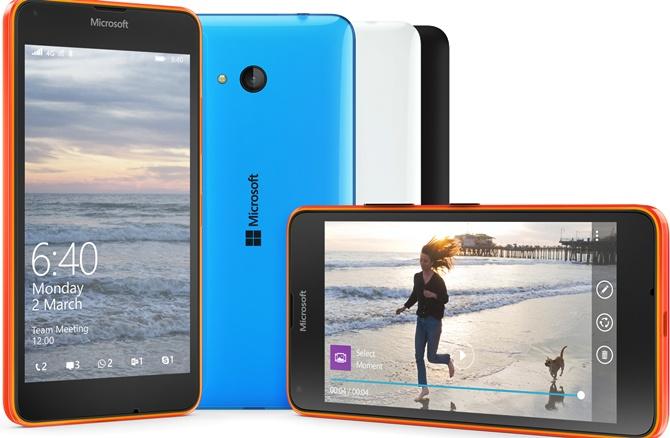 Image: Lumia 640 comes with 5-inch HD display. Photograph, courtesy: Microsoft
Firms like Micromax, Lenovo, Xiaomi and Microsoft are introducing models in the market that have broken the Rs 10,000 barrier.

Consumers can choose from over 12-14 4G LTE models. Many players like Samsung, which is also getting into this price market with the launch of a 4G device for Rs 9,900, will offer five devices.

Telecommunication firms say with smartphone volumes going up after the aggressive launch of 4G services by Reliance Jio and Bharti Airtel across the country, they expect prices to fall below Rs 5,000 in the next few months.
The way things are going, the smartphone consumer is set to be king.