Hippocampus Learning Centres bridges urban-rural gap through affordable, quality pre-schooling for kids, finds Anita Babu.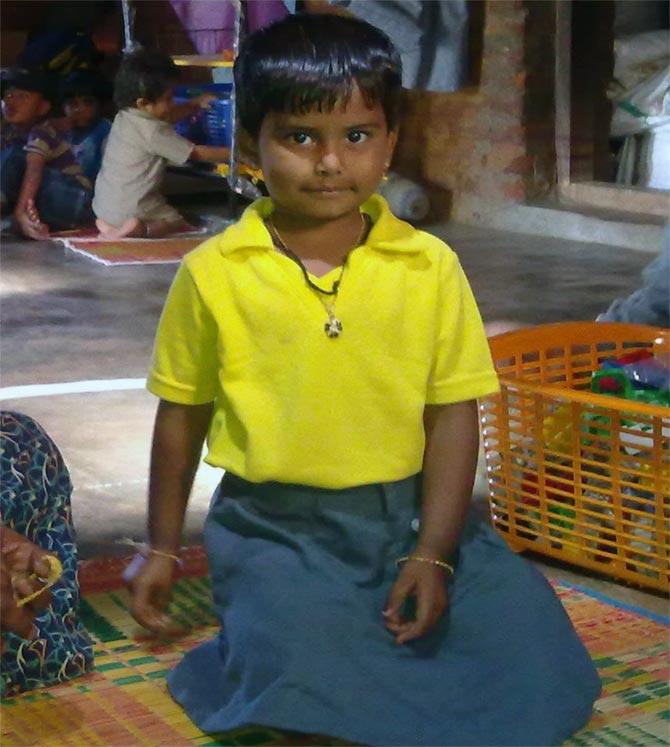 Four-year-old Meghana Gowda loves her kindergarten classes.

She introduces herself in clean English, and sings English rhymes fluently. Yet, Meghana does not stay in a city or even a town.

Her father is a farmer and they reside at Gurudevarahalli, 92 km from Bengaluru.

However, she has access to quality and affordable pre-school education in her village through Hippocampus Learning Centres (HLC).
Started by Umesh Malhotra, an IIT-Madras graduate, HLC tries to bridge the urban-rural gap in kindergarten education.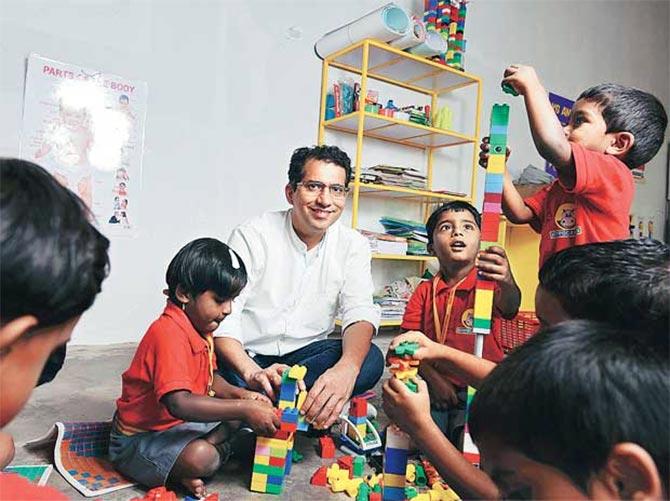 Image: Umesh Malhotra tries to bridge the urban-rural gap in kindergarten education. Photograph, courtesy: Business Standard
With 250 centres in Karnataka alone. It claims to be the largest pre-school network in the state and targets the rural population.
The centres use local women as teachers and ride on community support.

HLC's first centre was in Mandya and it scaled up to 17 centres in first year. "HLC takes pride on low establishment and material costs, both of which make our services affordable. We reach most rural areas where no such interventions are available," says Chief Executive Officer Malhotra.
While addressing pre-schooling needs, it also generates employment for women who are trained for 15 days.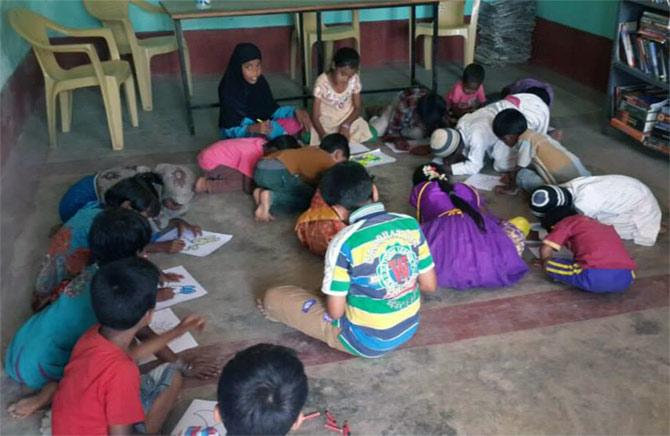 Things taught during six months of Montessori training and two years of experience are condensed into a two-week curriculum.

The model is structured to provide both pre-service and in-service training to teachers.

HLC has developed a method of assessment, termed STEP, through which children are rated according to their levels: The starter, tentative, excellent and par-excellent levels.

An analysis of these every month highlights problem areas, then addressed by teachers.
Like any other new product, adoption and understanding were the primary hurdles for HLC, too.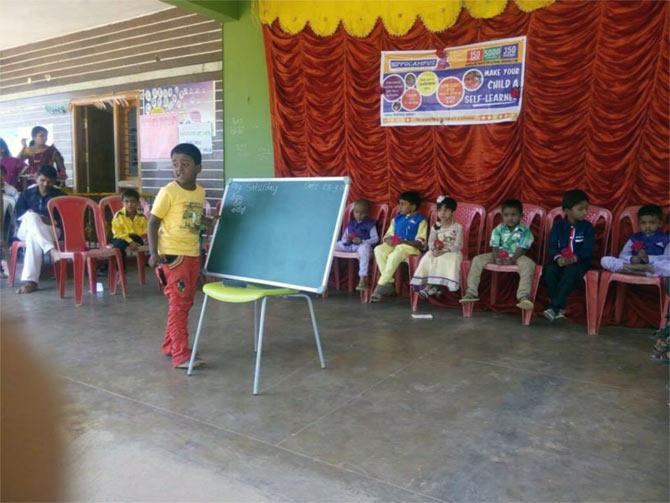 "People were sceptical about an urban concept that has come to change the rural pre-school learning. The teaching method was also unusual to what they have seen," Malhotra says.
HLC charges Rs 2,000 per year per child as fees. Partner schools buy the programme for a fee.
The investment cost per centre is between Rs 80,000 and Rs 1 lakh and the operating cost about Rs 80,000 a year.
While Malhotra did not disclose revenue figures, he says the institute expects to triple this in the coming financial year.
It has reached about 11,000 pre-school students and has a little over 600 teachers.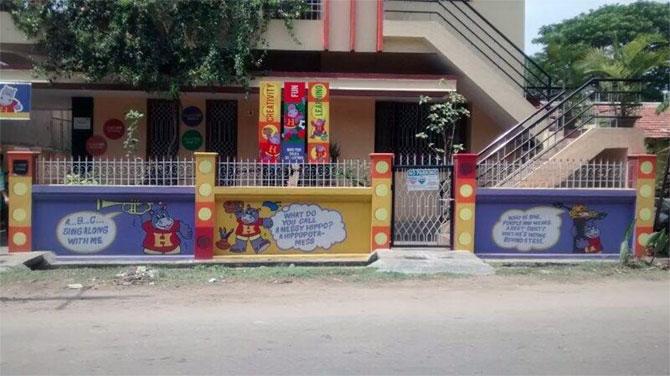 Recently, it opened centres in Maharashtra - eight partner schools in Nagpur and five HLCs in Sangli.
HLC works on both a franchisee model and partnership with schools.
The institute shares in-house developed content and pedagogy to these pre-schools, interested individuals and self-help groups.
It has tied up with 50 private schools and Anganwadis each. The plan is to reach 700 centres by year-end.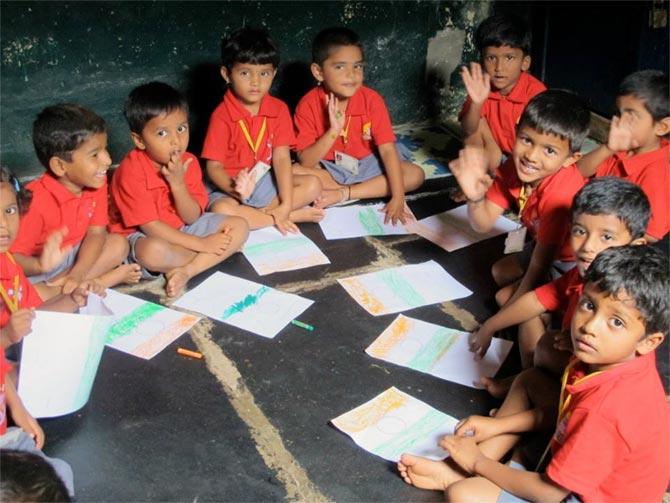 "We are planning to open 15 more Hippocampus centres in Kolhapur and Sangli and another 15 in and around Nagpur. This is in addition to expanding to two more states," adds Malhotra.
It has raised Rs 21 crore in two rounds of funding that included money from the Asian Development Bank, Unitus Seed Fund, Khosla Impact, Acumen and Lok Capital.
"They invested in a business that is highly scalable and profitable, while serving a dire social need. It is a scaling model that embraces local communities and their needs, creates new teachers and delivers exceptional educational outcomes, making their programmes highly desirable country-wide," says Will Poole, co-founder and managing partner, Unitus Seed Fund.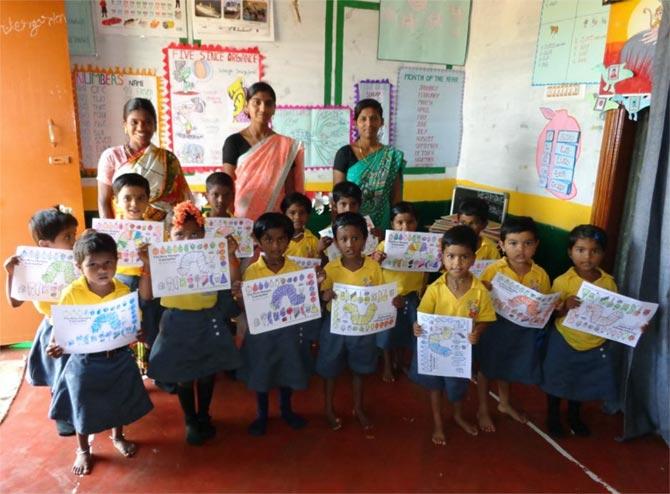 What differentiates HLC from the likes of a TreeHouse or a Zee Kidz is its rural reach. Those two are confined to urban areas.
Also, unlike these training centres where the pedagogy is mostly in English, HLC offers bilingual training.
"We teach the children English but our classes are primarily conducted in local languages. Lesson plans and activity sheets are also bilingual, so that parents can help children complete the activity," Malhotra explains. He says it's all about building a "brand out of rural India", bridging the Bharat-India divide.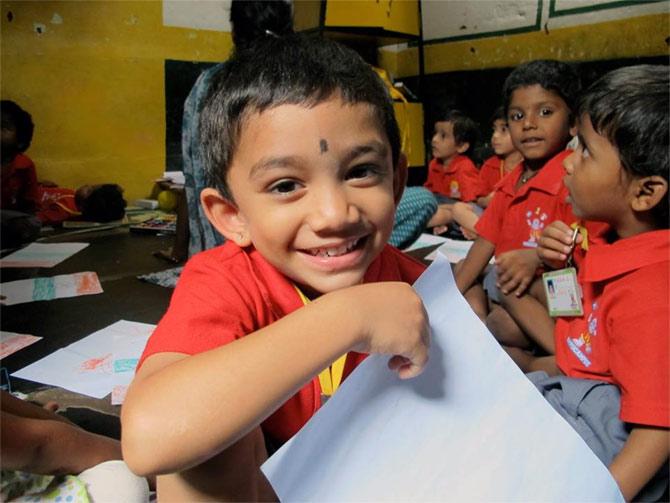 EXPERT TAKE
Maya Menon

Education in India is fraught with problems. Poor quality of teachers, lack of basic infrastructure and resources are alarming concerns.
In rural India, a vast majority of parents are less exposed to education facilities and demand far less than their urban counterparts.
Largely, we have government schools and a few private schools.
Children need to travel long distances to attend these.
Pre-school education is extremely important to foster good habits, brain stimulation and cognitive development.
Parents in rural India work in the fields. Hence, children do not get sufficient stimulation at home, their curiosity gets hampered and they are not actively engaged.
This leads to long-lasting behavioural, development and education problems, due to lack of stimulation. Hence, they miss out on a huge developmental part in their lives.
Institutions like Hippocampus Learning Centres run with the right intention of providing fun and activity-based learning outcomes.
With their engaging curriculum, trained teachers and centres at accessible locations, Hippocampus is making a difference in the lives of the children and parents.
Its intention to run these centres in vernacular and English language makes sure children get a head start .
Maya Menon is founder-director of The Teacher Foundation.

FACT BOX
Company: Hippocampus Learning Centres
Inception: 2011
Area of business: Pre-schools of rural kids
Funding: Rs 21 cr in two rounds
Investors: Asian Development Bank, Unitus Seed Fund, Khosla Impact, Acumen and Lok Capital
Photographs, courtesy: Hippocampus Learning Centres