Surat-based company in talks with banks, insurance cos, manufacturing cos etc for their iris scanner machine.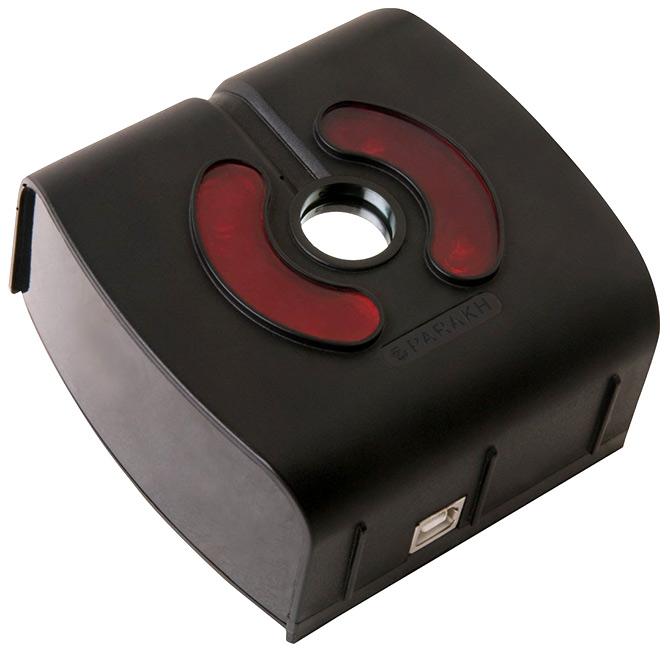 Now, you can unlock your door or your laptop using just the blink of an eye.

Surat-based Biomatiques Identification Solutions, which is the only Indian company to have received the standardisation testing and quality certification (STQC) for their iris scanners from the department of electronics and information technology (DEITY), government of India, has already sold around 18,000 iris scanners on e-commerce platforms in just about 45 days.
Talking to Business Standard, Tamal Roy, chief executive officer, Biomatiques, claimed that with the iris scanning technology brought down at par with finger-printing technology, the potential is immense.


"We are already in talks with banks, insurance companies, manufacturing companies, as well as mobile phone companies who can use our technology for staff attendance systems, at ATMs, as an in-built security application in their phone," he said.
For that matter, the company is expecting to strike a deal with a leading mobile handset manufacturer in India, who are planning to incorporate the iris scanning technology in their handsets.

"It will be a technology transfer. We have a patent for this technology. Globally, only 12 other companies have the capability to manufacture manufacture such machines. We are looking at technology transfer to companies that are planning to use this, either in their ATM machines, or their attendance system, or in their cars or bikes etc," Roy explained.
He added that Biomatiques has invested close to Rs 12.5 crore to develop the indigenous technology, which took around one and a half years, and then another one and a half years went into getting the requisite approvals and certifications. The STQC by the DEITY basically implies that it allows connection of the company's Iris scanners to the Aadhaar database also.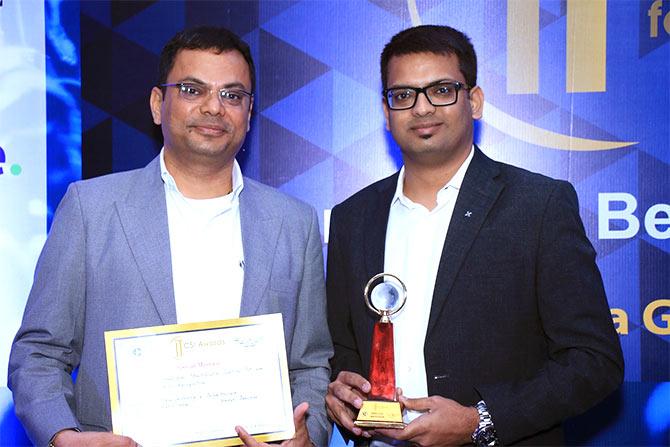 Image: Biomatiques bags CSI Awards for Excellence in IT - 2014 for their "Iris Scanner" project. Photograph, courtesy: Biomatiques
Roy is also hoping that if the government makes usage of such technology compulsory in certain high security areas like banking and insurance, the demand could pick up manifold.

As of now, the company makes 300-500 iris scanners a day, and has seen decent traction in the retail space as well.

"We have been selling our scanners on platforms like Amazon and Snapdeal since the last 45 days at a promotional price of Rs 4,500, and have already sold 18,000 units. We plan to stop the promotional offer at 20,000 units," Roy said.

One can fit it to their door, or their laptop, desktop and it would unlock only with a specific iris configuration. Multiple such configurations can be set.
Biomatiques is in the process of expanding its capacity to around 2,000 units per day within a month, and plans to go slow before it gauges the retail demand.
Iris recognition method is an automated form of biometric identification that uses mathematical pattern-recognition techniques on video images of one or both of the irises of an individual's eyes, whose complex random patterns are unique, stable, and can be seen from some distance.