Acknowledging a mistake when a brand does not live up to expectations and promptly finding a solution are critical to preventing a crisis from blowing up, says Ritwik Sharma.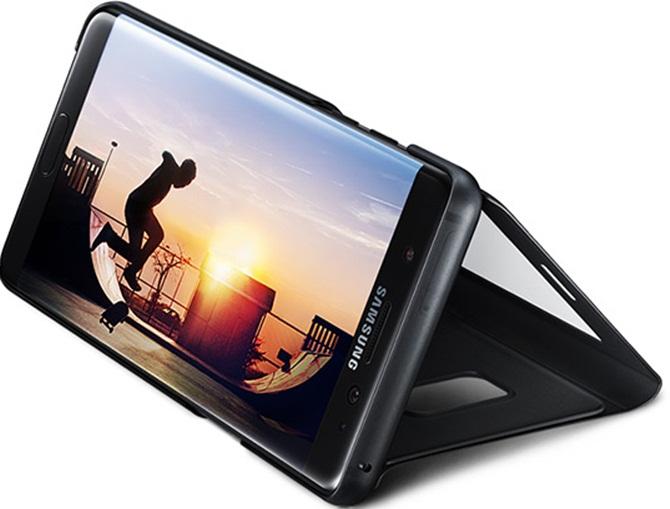 Samsung's latest marquee smartphone has literally blown up in the electronics giant's face.
After a number of cases emerged of Galaxy Note 7 phones catching fire and exploding, the South Korean major recalled 2.5 million units earlier this month.
The high-end smartphone - Samsung's answer to its arch rival Apple's iPhone 7 - now has to contend with halted sales, while in India its market rollout has been deferred.
India has also banned its use by flight passengers, just like other countries that raised concerns of the phone's battery bursting or catching fire.
Kimberly A Whitler, assistant professor of business administration, Darden School of Business, University of Virginia, says, "The BP oil spill, Toyota's recall fiasco, Chipotle's e-coli contamination, and the recent Samsung Galaxy Note 7 battery explosions - how a company manages a crisis matters. A firm's response to a crisis can impact consumer perceptions, consumer behaviour, the brand, how quickly the company recovers, and ultimately, the firm's financial outcomes."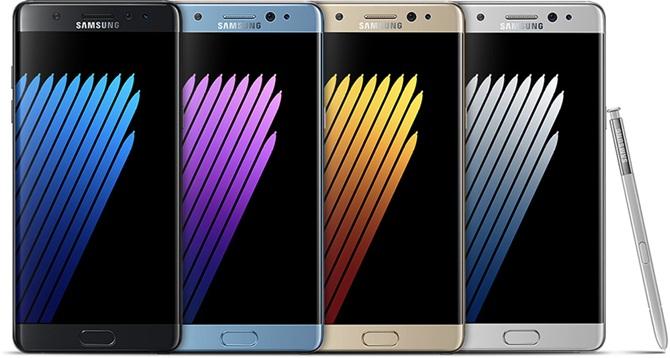 In such a scenario how does a company, especially one that is a household name and thus faces greater scrutiny, recover from a blow to its brand image?
Ambi Parameswaran, former CEO of FCB Ulka, says, "All companies do get hit by unexpected problems, and what they have to do which I think Samsung is doing is acknowledge it, and quickly do whatever they can to fix the problem."
Samsung's mobile president Koh Dong-jin admitted while announcing the product recall that an investigation showed a "tiny error" in the manufacturing of the batteries.
The company in a statement also introduced a product exchange programme for Galaxy Note 7 users.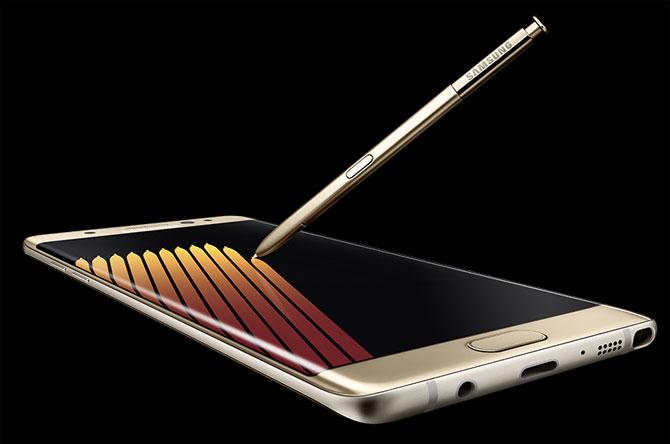 Once the company has acknowledged the problem and communicated clearly to its customers, Parameswaran says, the third step is to spend money on fixing it.
"Give a free upgrade to your customers. If you do this, then the brand will not get affected in the long term."
The case of the Galaxy Note 7 also begs the question whether companies are taking technology too far - in a constantly evolving market like that of mobile - in a bid to churn out sleeker models every time.
Samit Sinha, founder and managing partner of Alchemist Brand Consulting, feels it's a sign of taking technology too fast rather than too far. In a highly competitive environment, rolling out the latest product first in a hurry could mean "the requisite field testing takes a backseat to speed to market".
He adds marketers are however fortunate, because consumer memory and their attention span are getting shorter by the day.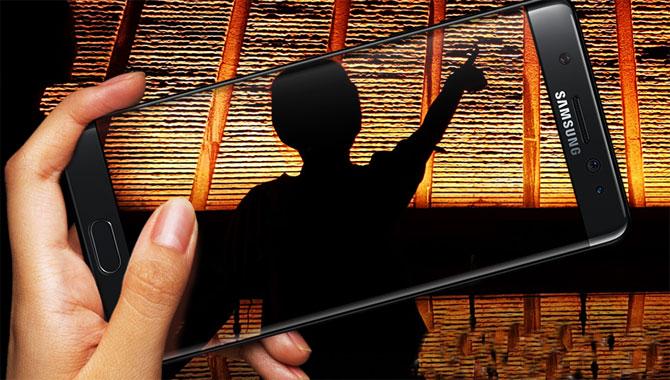 "So, while one PR disaster does give a temporary setback, if they come up with a great product which is innovative and is a breakthrough, this will get swept under the market."
Immediately after the recall of the Galaxy Note 7 phones, it was reported that Samsung's shares slid seven per cent, paring the company's market value by $14 billion.
Launched last month before iPhone 7, Samsung's loss is clearly Apple's gain.
But since Samsung's presence across several product categories, Sinha points out, this episode would not significantly impact the company's brand equity.
Siddharth S Singh, associate professor, marketing, Indian School of Business, argues that with electronics, consumers have come to expect that "no product is perfect".
He adds that problems per se have little impact. And a quality issue arises only if there are repeated problems.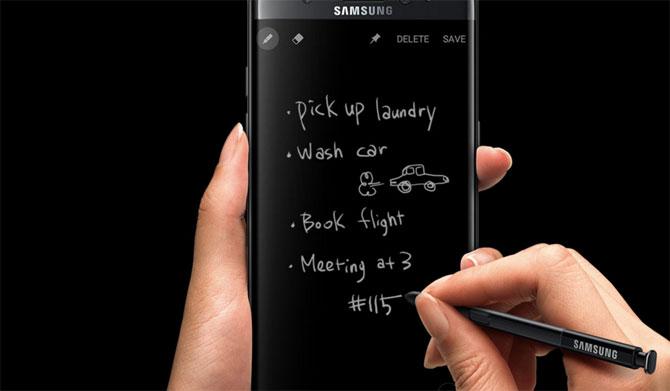 Samsung enjoys customer trust in the quality of its products.
"If there are consistent problems, its positioning can get dented. Even one problem can become big if the company does not deal with it well."
Sinha says, "The sign of a really strong brand is to say 'look, I made a mistake', 'I am recalling my products and I will come back to you with a problem-free product'. I think that's the best strategy. Because if you try to wriggle your way out and indulge in doublespeak, it has impacts on brand equity."
He makes an interesting point about the importance of the high-end segment from a branding standpoint, even though it is merely a sliver of the overall market.
"It is where the image of the brand is built. It's only the success at the top of the pyramid which leads the image of the brand. So, to that extent it will hurt them in the higher segment of smartphones where consumers even while buying Samsung's other mobiles would have a second thought."
In another ongoing episode, textile firm Welspun India has come under the scanner after US-based retailers Target Corporation and Wal-Mart decided to end ties with the supplier and stop selling its Egyptian cotton sheets respectively after fears over being misled with supply of inauthentic material.
Singh says, "People will sympathise with Wal-Mart as it also enjoys their trust. The supplier would clearly seem unethical. If the supplier is exchanging a good material, which is on the contract, with something inferior it isn't the right step. For them it is far harder to recover."
Sinha says there are two different scenarios - error of omission and lying.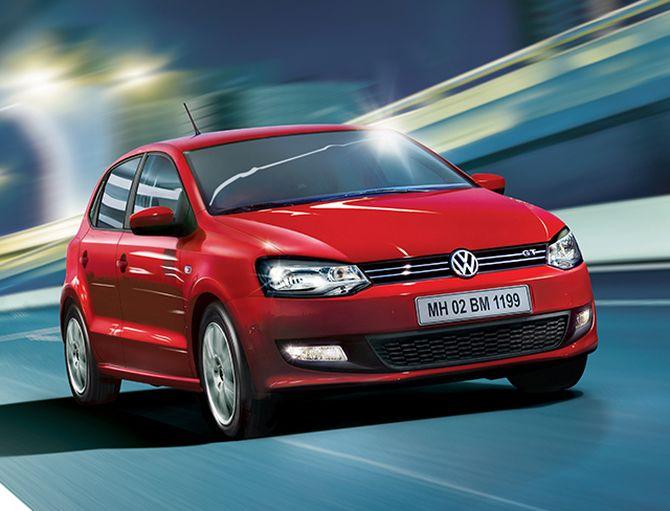 "In the case of Volkswagen (the emissions scandal of 2015) the reason why they got such a lot of flak was because they were lying. If you lie to the customer and it becomes clear to her that the intent was to mislead and cheat then the customer is far less forgiving."
While it might be a long haul, the most important thing for a company is to be able to convince its customers that it is honest and willing to clean up its mess.
Tackling a problem head-on sends out the right message.
Follow best practices: Kimberly A Whitler
When a company tries to defend their actions, blame others, or dodge responsibility, they can not only exacerbate, but extend, the negative publicity.
For example, Johnson and Johnson's Tylenol poisoning (1980s) was handled swiftly with all products being immediately recalled.
This is in contrast with Toyota's lack of transparency and slow reaction to concerns that sticking pedals were to blame for car crashes.
However - and here is one reason that firms don't manage crises well - without a plan in place to minimise a crisis, as soon as one occurs, lawyers tend to step in to help minimise liability. And here is the conflict.
As against best management practices, lawyers may push for the opposite - say as little as possible and do not take responsibility and wherever possible, blame others.
Brand managers would focus on minimising the brand damage while lawyers emphasise minimising the legal damage.
Kimberly A Whitler
Assistant professor of business administration, Darden School of Business