Happiest Minds expects revenue to touch $100 mn in 3 years, the fastest in India's tech services sector.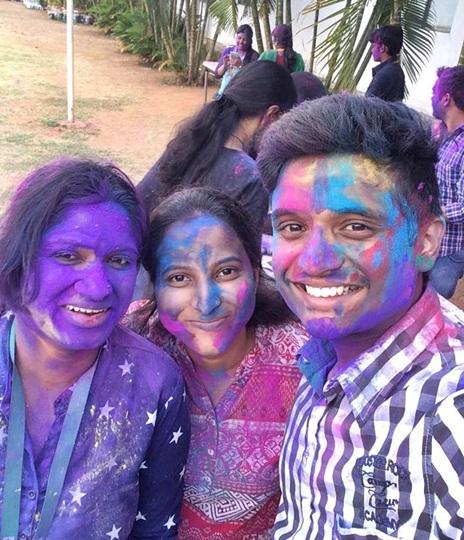 IMAGE: Ashok Soota founded Happiest Minds Technologies, expects revenue to touch $100 million in three years. Photographs kind courtesy: Happiest Minds Technologies
At 74, Ashok Soota prefers being surrounded by bright young people, who challenge him all the time.
"I find people who think they have retired, age the fastest," he says. So, the veteran of India's technology industry, who is into the fourth year of his second entrepreneurial journey after MindTree, has chalked up a hectic schedule in his second innings as an entrepreneur.
Happiest Minds Technologies Pvt Ltd, the information technology (IT) services firm founded by him, expects revenue to touch $100 million in three years, a target that would be the fastest in the technology services sector in the country.
The company is looking at acquiring small firms in Japan and Germany, with revenue of $10 million to augment capabilities, bridge skill gaps and get market access.
Soota built Wipro's IT business from $2 million to $500 million, as its president from 1984-1999, before founding MindTree, with nine other colleagues from Wipro.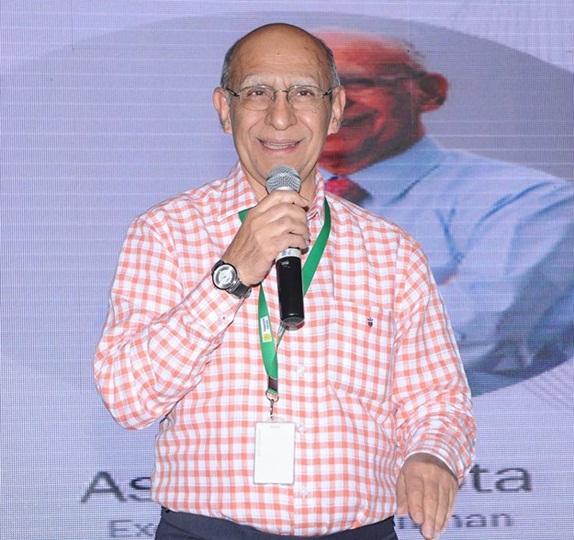 At MindTree, a bitter boardroom battle with other founders over the company's decision and subsequent exit of phone products, led him to branch out to start Happiest Minds, with other colleagues in 2011.
At the same time, the traditional IT services business was witnessing a change.
Legacy business of software implementation and building custom applications for global clients were slowing, while customers were shifting their technology investments to new areas such as cloud, analytics and social media.
Globally, clients were looking at engaging their customers, who would access services on their smartphones and raise issues on the social media.
"We began by saying we are a disruptive technology company but actually are fuelling digital transformation for our customers," says Soota, who counts iconic global investor Warren Buffett as his idol.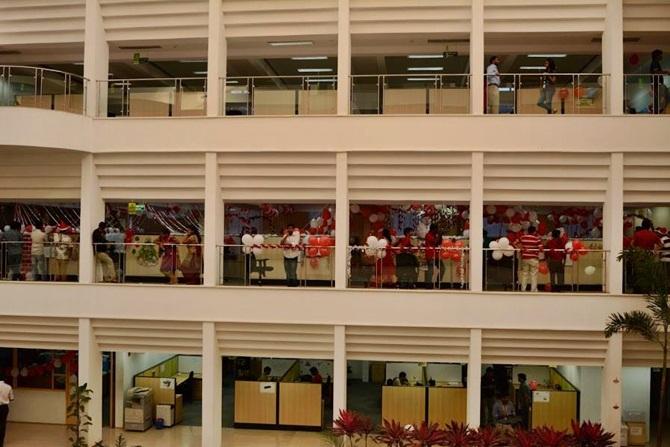 "From the word go, we have set out to be the company we want to be."
Happiest Minds, which has raised $52.5 million in venture funding from JPMorgan Equity Group and Intel Capital, says it is now profitable since the last quarter of 2015-16.
It reported revenue of $62 million revenue last year. It employs around 2,000 people, delivering services to over 115 clients across the globe.
"This year, the profitability will take off. Logically, the hockey stick impact comes into play and we will have reasonable profits before we go public," says Soota, who shares his wealth in charitable causes and protection of wildlife.
The journey itself has not been smooth for Soota.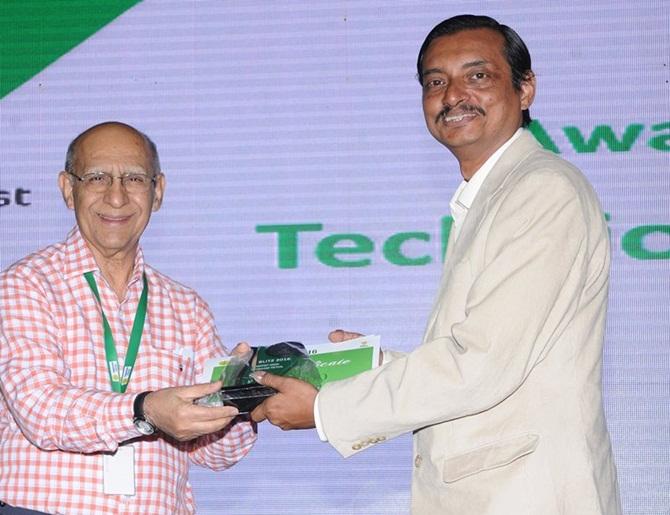 In 2014, the company saw its chief executive officer (CEO) and managing director Ashok Gulati quit, after which Soota took charge till last year, when it found its new CEO Sashi Kumar, a veteran at several multinational corporations such as Microsoft, SAP and CSC.
"We are doing transformative work in the frontend that guides modernisation exercise in the backend," says Kumar, a passionate wildlife photographer.
"We are still interoperable (building solutions that connect different tools and products). We do not want to be another legacy shop."
India's technology services industry began by providing maintenance services to global clients and has slowly scaled up its business to be a $100 billion industry.
Over three million people work in the sector but the threat of automation is staring at the industry that has, in recent times, been a large employer in the country.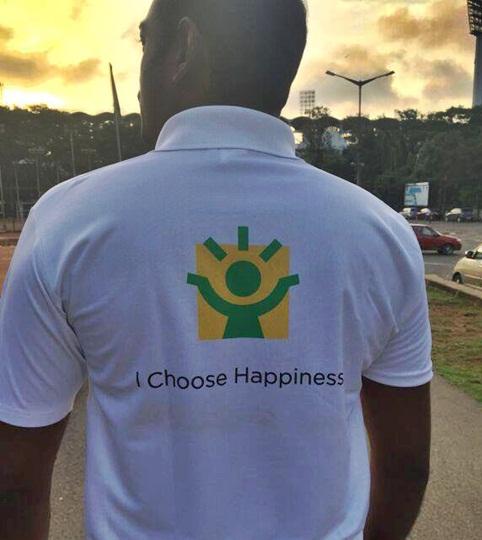 Soota has a counter-intuitive argument. It actually would generate more skilled jobs, as any change in technology would mean customers, globally, want help in managing the shift.
"The problem is much more in manufacturing than it is in services. Of course, there will be automation and will affect manpower here but it is not going to be huge. On the other hand, the number of jobs that it will yield is lot more than that. I don't see it as an issue," says Soota, adding, "There will be more demand, as more things need to be integrated."
Soota has no plans to retire just yet.
"Look at Warren Buffett. At 83, he is still going strong. Honestly, for me, there is no concept of a retirement age," says Soota, who is also writing a book on entrepreneurship with S R Gopalan of NextWealth Entrepreneurs to be released in October.
A HAPPY HUNTING GROUND
Happiest Minds plans $100 million in three years, IPO
In 2015-16, company earned $62 million, turns profitable
Ashok Soota, 74, says Warren Buffett is his idol
Happiest Minds is the second firm he has founded after Mindtree
Happiest Minds has raised $52.5 million from JPMorgan, Intel Capital
Has over 115 clients, expects growth in digital transformation