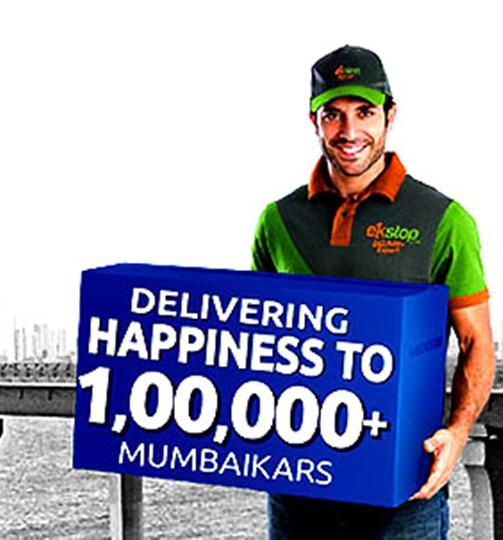 A loyalty programme, same-day delivery and repeatability are driving EkStop's business but scaling up and addressing competition are vital.

Think groceries and roadside vendors or retail chains such as D Mart or Reliance Fresh come to mind.

While one is forced to haggle with vendors over prices, at supermarkets, one struggles to find fresh produce. Also, supermarkets might not be located conveniently.
Image: Sumat Chopra (L) and Shaurya Mehta.
Now, there's an alternative - order groceries online. Among a handful of players making a splash in this space is EkStop.com, a venture founded by Sumat Chopra and Shaurya Mehta, former consultants at Goldman Sachs and Deloitte Consulting, respectively.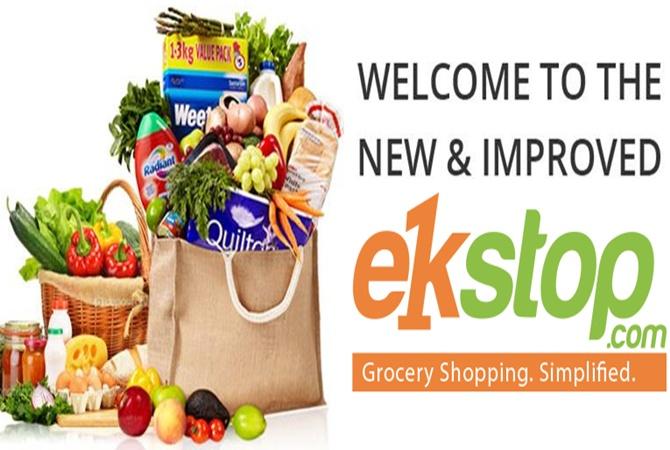 Chopra says the grocery market in Mumbai is worth $4 billion. "If the e-commerce market accounts for six per cent of this category and you have a player owning two-three per cent, it could be close to a half-a-billion-dollar company," he says.
EkStop claims it has penetrated 95 per cent of the e-commerce groceries market.
Launched in May 2012, the venture is largely focused on infrastructure and technology.

It has been aided by a strong management team and financial backing from investors such as Ronnie Screwvala, Jayesh Parekh, Deepak Shahdadpuri and Sanjay Kamlani, at the venture and angel stages.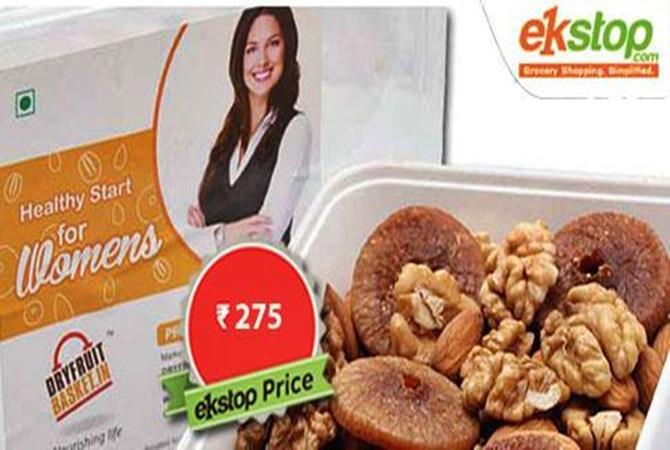 Business model
Avnish Chhabria of Acube Capital Advisors, one of EkStop's primary investors, says what drew him to the venture was the company's lean infrastructure set-up - a single warehouse, which reduced dependence on capital-intensive operations, enabling an efficient supply chain.

It also led to a cut in costs (rent accounts for a fifth of the costs). In a business known to yield low margins, centralised distribution serves as a buffer.
Sumat Chopra Karan Maheshwari of Maheshwari Investors, one of EkStop's first investors, says what drives e-commerce is the volume of customers.
The groceries business, he adds, is a low-margin one. He chose to invest in EkStop because the start-up's team was able to garner enough volume to build significant cash flow, despite the low margins.
"Sales have been rocketing 20-30 per cent month-on-month. This year, we've tripled sales between January and August. There are about 65,000 customers and we expect about 500,000 in the next year and a half," says Chopra.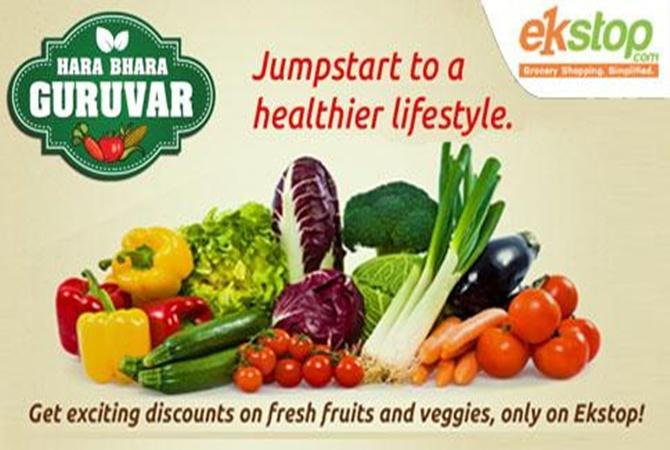 What has helped drive sales is a loyalty programme through which customers earn reward points, or 'Eks'. Chhabria says this is what drew him to the venture.
Besides the loyalty programme and same-day delivery, repeatability is another driver of business. Chopra and Mehta said after customers placed their first orders, there was a 20-30 per cent increase in second and third orders.
"This phase is about perfecting freshness, because this is what drives repeatability in this business. Freshness is what makes the consumer shop every week," says Chopra.
EkStop has instituted a set of processes to ensure a high level of freshness -from initial quality checks to cleaning, packaging and storage.
Challenges
Initially, Chopra was apprehensive about entering the grocery space, as there was no 'touch and feel' element to it. But soon he realised customers sought convenience.
As there was no guarantee on freshness, EkStop put in place a 'no-questions-asked-return policy'. "If a consumer does not like XYZ, we refund the consumer on the spot. That's something we stand high by," says Chopra, adding this helps build trust with customers.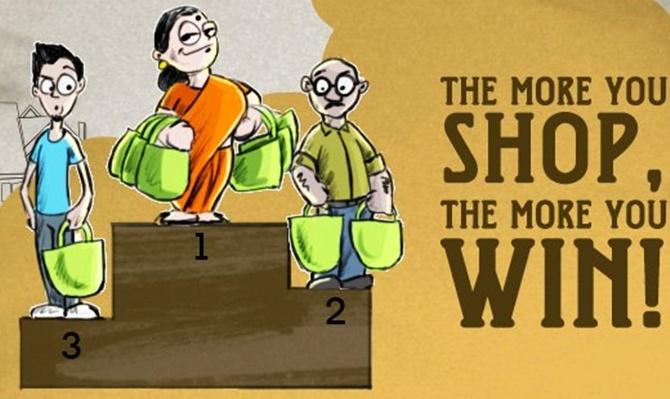 Anil Joshi, a venture capitalist and an independent investor, says the limited shelf life of the produce is a major challenge start-ups face. Besides, delivery is another key issue.
Now, Chopra and Mehta are seeking to scale up the business by replicating the model, including the technology, infrastructure and processes, in other cities.
Chhabria says the entry barriers EkStop faced were skilled labour, procurement from manufacturers directly, understanding demand-supply irregularities, delivery and managing a large warehouse.
EkStop also has to deal with competitors such as LocalBanya, as well as the threat of established business houses such as Tata or Reliance entering the e-commerce grocery segment.
Chopra says though big business houses have announced plans to enter the sector, it takes a few years to establish a model, adding one cannot use existing infrastructure.
LocalBanya entered the e-commerce grocery space before EkStop, securing the first-mover advantage. Maheshwari, however, says first-movers tend to make mistakes, which those who follow learn from.
Big Basket, another major player in this space, has started operations in Mumbai, Hyderabad and Bangalore.
Road ahead
"Through the past two years, the goal was to perfect technology and processes, to make this a copy-paste model. We have reached an inflection point where we're just going to scale the business," says Chopra.
What helps the team in its endeavour is direct partnerships with manufacturers. "We have good partnerships with localised markets. We know how to get in touch with the right person to source something," adds Chopra.
Though the company has the necessary know-how and processes in place to expand, Chhabria says it has to pay attention to regional needs.
Maheshwari says before looking at other cities, the start-up must focus on securing more customers in the Mumbai market. Adding more products to the inventory could be a distant goal, he says.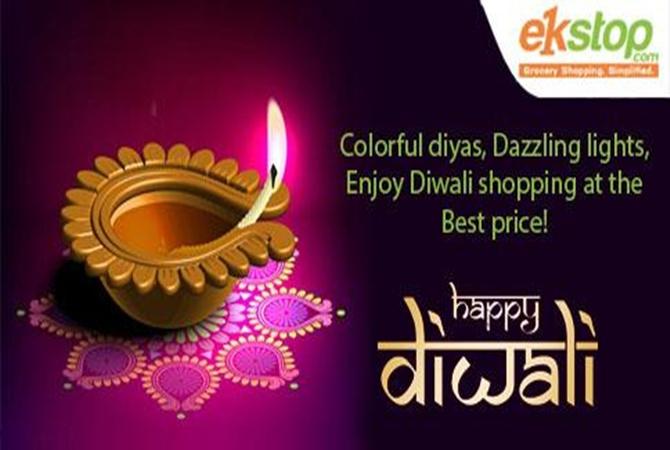 Expert Take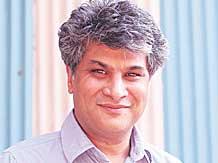 The online grocery market is growing rapidly, as consumers are familiar with online buying and want to save time on shopping. Therefore, if online groceries are competitively priced and delivered to homes, it will draw consumers to this segment.
Acquiring customers is a vital aspect of the e-commerce business. For a few items, pricing is higher than in offline stores. Also, customer support could be improved. EkStop is responsive and functions without any hiccups, ensuring customers return.
As more people are buying online, the market will grow manifold in the coming years. Unlike the case with online purchasing of electronics, groceries aren't priced lower than offline players because of the huge cost of storage and transportation.
Even now, most online stores lose money on most of their orders. In the long run, online grocery portals that can deliver at rates comparable to offline stores will be successful.
Sushanto Mitra is founder & chief executive officer of Lead Angels Network.