These homes offer services that help lead a smooth retired life. They can be bought, leased or taken on a pure rental basis.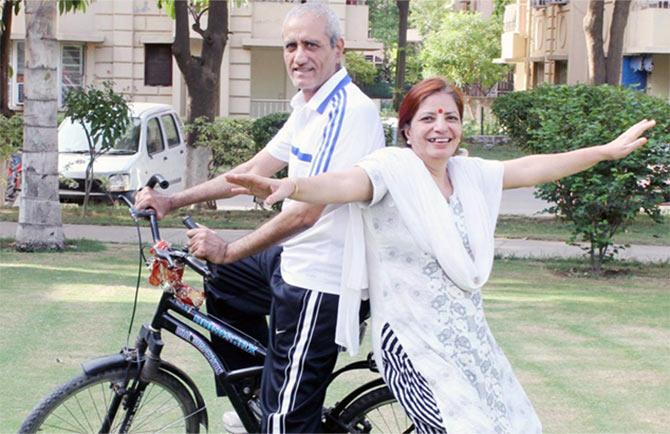 Dr Sharad Apte, in his early 80s and a Mumbai resident, decided to shift to Pune a few months ago. Apte, along with his wife, moved to a project specifically designed for senior citizens.

Better security and medical facilities, a less polluted environment and the opportunity to live with people of their own age group were the chief reasons for the relocation.

"Our old neighbourhood had become crowded and noisy, and there was an increasing sense of loneliness, as many of the neighbours we had grown up with had moved out. With our children settled in the US, we were also worried about who would take care of us during a medical emergency," says Apte.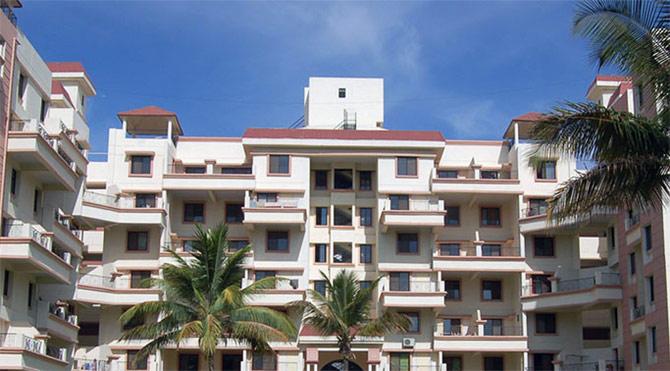 He is not alone. Quite a few senior or about-to-retire citizens are moving into these residences, specifically designed to meet their needs.

Though at a nascent stage, senior living projects are gaining popularity, backed by builders such as Paranjape Schemes, Ashiana Housing, Adani Realty, Tata Housing and Silverglades and Brigade. These projects are generally targeted at the financially well-off and upwardly mobile Indians who see senior living as an attractive option for their elders.
"Senior NRIs accustomed to such facilities in developed countries are seeking a similar lifestyle post retirement, back home. They are looking for assured security and health care along with a community atmosphere," says Brotin Banerjee, managing director and chief executive officer (CEO), Tata Housing Development Company.
Adds Om Ahuja, CEO, residential, Brigade Group: "Friends in their early 50s are buying houses together, as they want to maintain their social circle in their golden years. Many units are bought as part of retirement planning."
Facilities
The design of most flats are tweaked to suit the requirements of senior citizens. The buildings are generally up to five storeys high and offer one- or two-bedroom units, with wider doors, bigger bathrooms, ramps for wheelchair access, and bigger lifts.

For instance, Paranjape Scheme's Athashri Baner project in Pune offers anti-skid vitrified tile flooring in all rooms, large flush doors to accommodate wheelchairs, corridors with support railings and intercom facility.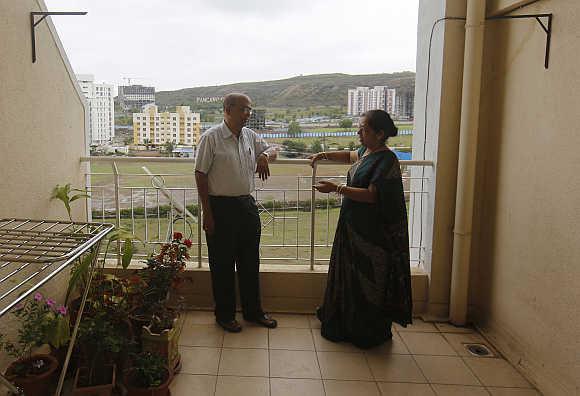 The townships or complexes provide medical facilities such as 24x7 availability of nursing staff, doctor on call, physio rooms and other emergency facilities. Tata Housing has tied up with Apollo Healthcare for Riva Residences, its integrated residential complex in Bengaluru.

Apollo operates a 24x7 health care centre equipped with telemedicine facility which enables a resident to consult any doctor in the Apollo network across India.

There may be a mess facility offering customised or home-cooked food daily, in addition to a concierge, housekeeping and laundry services. Indoor games, community hall, library, screening hall for movies, arrangement for visits to art galleries, malls and museum could be other attractions.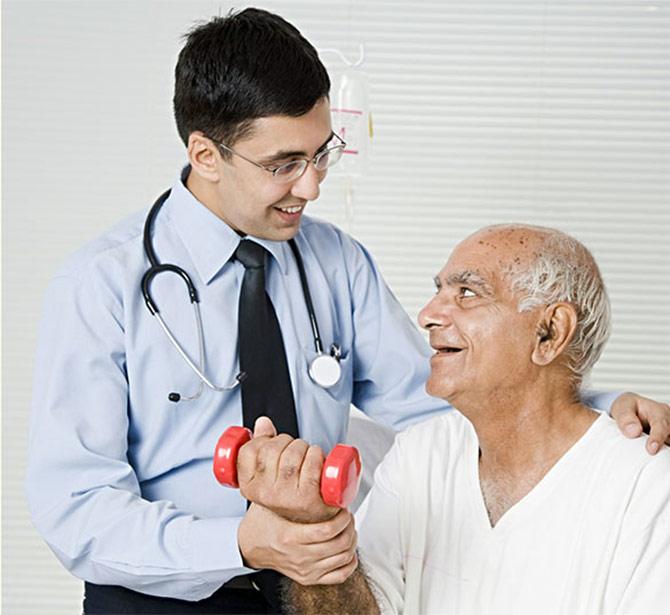 How to buy?
These flats are sold on owned, lease deposit or pure rental models, but the former is much more prevalent in India than the other two. While the buyers of these properties can be of any age, the people residing have to compulsorily be of the age of 55 and over.

The nominee or the heir of the buyer can inherit the house. However, s/he will not be able to live in it till they turn 55 or 60. Till that time, they can keep it shut or rent it to someone who is above 55.

If the heir wants to sell the property, the new resident should be a senior citizen. In a lease deposit model a percentage of the capital value is taken upfront and the rest is paid in the form of monthly rentals over the period of stay.

End-users can enter the project by paying 60-70 per cent of the market value of the unit upfront and the rest in the form of rentals over the period of stay.
In a pure rental deposit, no upfront deposit is paid but monthly rentals over the period of stay with a nominal security deposit.

"Selling these properties can be a challenge as it is a niche product. Also, if the properties are not well-maintained, which can be a challenge, over a long period, their value can erode drastically. So, renting is a better option because the downside is limited to the rent paid," says Suresh Sadagopan, a certified financial planner.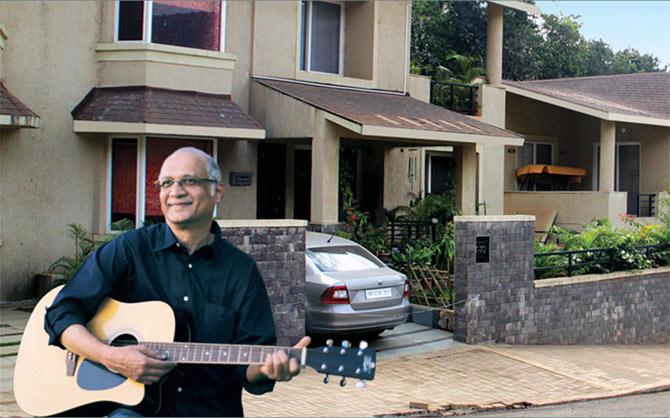 Costs
Most of these projects are currently available on the outskirts of a city because of the peaceful surroundings and availability of large-sized plots, as well as the prohibitive cost of development in prime locations, according to experts.

The cost of these flats is typically 10-15 per cent higher than normal residential homes, says Divakar Vijayasarathy, CEO of MeetUrPro. The prices typically start at Rs 40 lakh and could go up to Rs 1 crore. Brigade Group offers 2-BHKs at Rs 60-70 lakh, and 3-BHKs at Rs 75-90 lakh. Some projects come at a premium. Antara Senior Living project in Dehradun offers apartments ranging from Rs 1.5 crore to Rs 6 crore, for flats between 1,400 to 10,000 sq ft.
The cost for the amenities is typically included as part of the monthly maintenance charges, which could be 40-50 per cent higher than standard residential projects.

Costs range from Rs 6 to Rs 12 per sq ft per month depending on the sophistication of the township. There could be separate charges as well. For example, health care charges for Tata Housing's project work out to about Rs 3.5 lakh for a five-year period.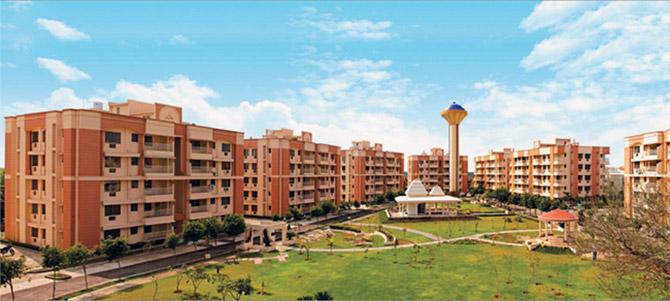 When to buy
According to experts, it is better to buy the property 5-10 years before one retires. "In any real estate decision, the earlier you buy, the better the rates and location you might get.

Also, post 60, it is difficult to get home loans and short-duration EMIs (equated monthly instalments) are pretty high," says Mudassir Zaidi, national director (residential agency) at Knight Frank.
WHAT'S ON OFFER
TATA HOUSING
City: Bengaluru
Cost: 1- and 2-BHK residences in the price range of Rs 50-70 lakh
Facilities: Homes with sliding windows, anti-skid tiles, wider corridors with support railings, grab bars, shower controls with anti-scald devices, emergency call systems in the bathroom and bedroom. Gym, reading room, multi-purpose lounge, concierge, housekeeping and laundry services, 24x7 health care centre with telemedicine facility
ASHIANA HOUSING
City: Lavasa-Pune, BHIWADI-NCR, JAIPUR, CHENNAI
Cost: Rs 30 lakh onwards
Facilities: Anti-skid tiles, arthritis-friendly doors, intercom, hobby club, library, common dining hall, parks with walking track
ANTARA SENIOR LIVING
City: Dehradun
Cost: Rs 1.5-6 crore for apartments between 1,400-10,000 sq ft.
Facilities: Architectural standards adhering to American Disability Act provisions such as incorporation of wheelchair-turning radius, door and window widths, special care of ambient light levels in the transitional areas so that eyes do not get stressed, VRF HVAC systems allowing temperature settings in different rooms and promote high energy savings over life cycle
BRIGADE GROUP
City: Bengaluru
Cost: 2-BHK for Rs 60-70 lakh, 3-BHK for Rs 75-80 lakh
Facilities: Medical assistance like nurse on call, anti-slippery flooring, wider doors for movement on wheelchair, railings, broader service elevators to accommodate stretchers with ward boys. No stairs
WHAT TO WATCH OUT FOR
Do not pay a significant premium for the amenities upfront. Once the deal is done, the developer might have little motivation to maintain the property. Also, you could end up paying for facilities not required by you
The title for common amenities are owned by the builder or under his control. It should be in the control of the owners
The valuation of retirement homes during reverse mortgage might be lower than regular properties, as a large part of their cost includes payment towards amenities. Investors should do their due-diligence and stick to reputed builders. Finally, don't expect to live in a homogeneous group, as the age group could vary significantly.

Photographs, courtesy: Paranjape Schemes, Ashiana Housing