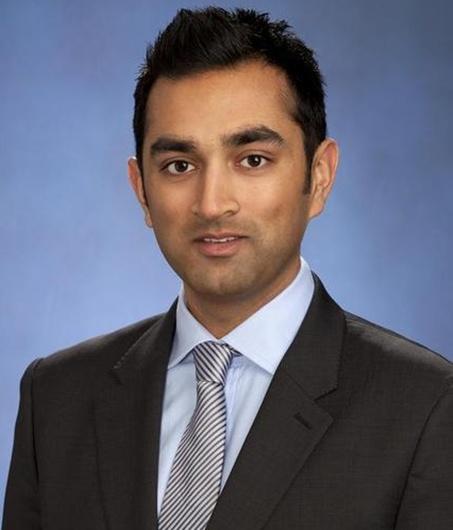 Image: Goldman Sachs Managing Director Kunal Shah.
Photograph: Courtesy, Kunal Shah LinkedIn profile
Kunal Shah, a 32-year old Indian-origin managing director at Goldman Sachs is among the 78 individuals to be promoted to the position of Partner, becoming the youngest to be inducted into the investment giant's most coveted club.
Shah is one of the five persons of Indian-origin to have made the cut in Goldman Sachs in 2014 class of Partners.
He was promoted to managing director at the investment banking giant at the age of 27. The Cambridge University math grad was also named in Forbes '30 under 30' Finance list in 2011.
He has been a rising star at Goldman since he joined the company in London in 2004, analysing interest rate products, before trading on the global macro desk, according to Forbes.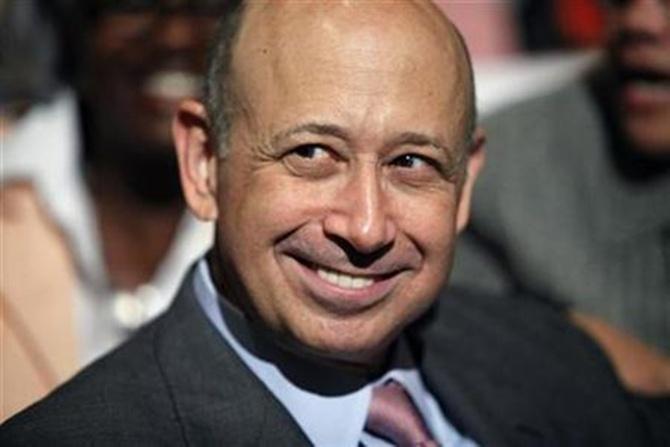 Image: Goldman Sachs CEO Lloyd Blankfein.
Photograph: Natalie Behring/Reuters
The other persons of Indian-origin named to the firm's elite group are Meena Lakdawala Flynn, Manikandan Natarajan, Umesh Subramanian and Rajesh Venkataramani.
Goldman Sachs Chairman and Chief Executive Officer Lloyd Blankfein and President and Chief Operating Officer Gary Cohn personally called the 78 individuals to inform them of their elevation to the position of Partner.
"These appointments recognise some of the firm's most senior professionals and acknowledge their embodiment of our culture and values, and their leadership of the firm's business and people," Blankfein said in a statement. "We look forward to their continued strong performance and leadership in the years ahead."
Goldman Sachs selects its partners every two years through an extremely secretive and rigorous month-long selection process.
The record for becoming the youngest Goldman Sachs Partner is held by Eric Mindich who was promoted in 1994 at the age of 27.
Image: A view of the Goldman Sachs stall on the floor of the New York Stock Exchange.
Photograph: Brendan Mcdermid/Reuters
The 2014 class of Partners includes 11 women, 23 employees from investment banking, 25 from securities, 11 from investment management, four from merchant banking and three from research. They will become Partners of the firm starting January 1 next year.
Goldman now has 467 partners, an elite group that represents about 1.6 per cent of its 33,500-strong workforce.
The position of Partner brings with it some of the biggest Wall Street perks including a lucrative paycheck with salaries of about $900,000 and a portion of the bank's bonus pool which is divided up among only the partners.
The partners also have access to special investment opportunities that are not available to other employees.
Goldman had ceased to be a private partnership when it went public in 1999.
But the ritual of selecting partners still remains a core and among the most coveted part of the company's identity and culture.