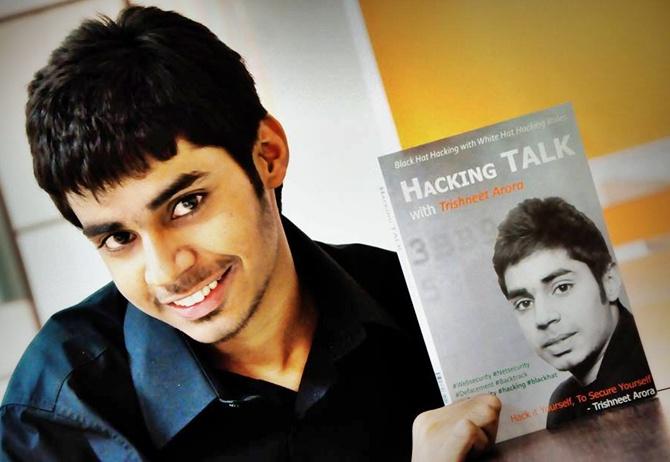 Besides being a successful entrepreneur, he is the world's second youngest writer of books on ethical hacking.
At the age of 20, when most youngsters are still pursuing their studies and are undecided about their future, Ludhiana-based Trishneet Arora is an internationally recognised ethical hacker who assists industry in IT security, the police in cracking down on cyber crime, and companies in training employees.
Arora, a first-generation entrepreneur, set up his own company - TAC Security Solutions - in 2012.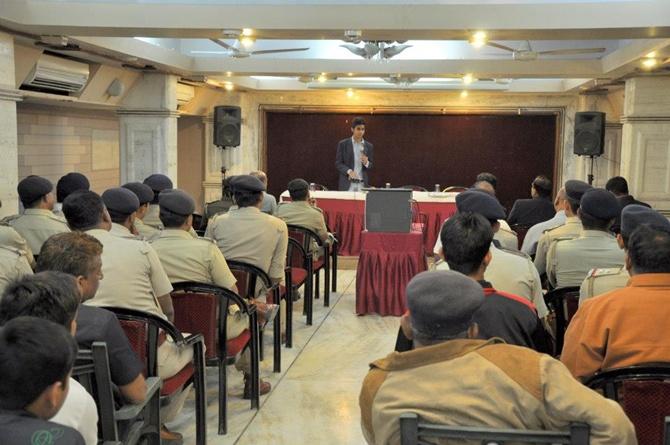 Trishneet Arora during a training session with crime branch officials in Mumbai. Photograph: Courtesy, TAC
It offers training, consulting and IT security solutions, and his clients include MNCs as well as domestic organisations such as Reliance Industries, ICICI Bank, Ralson (India) Ltd, the police forces of Punjab and Gujarat, and the Central Bureau of Investigation.
He is listed by Microsoft Social Forum at third position (after Ankit Fadia and Sunny Vaghela) among India's Top 10 Ethical Hackers.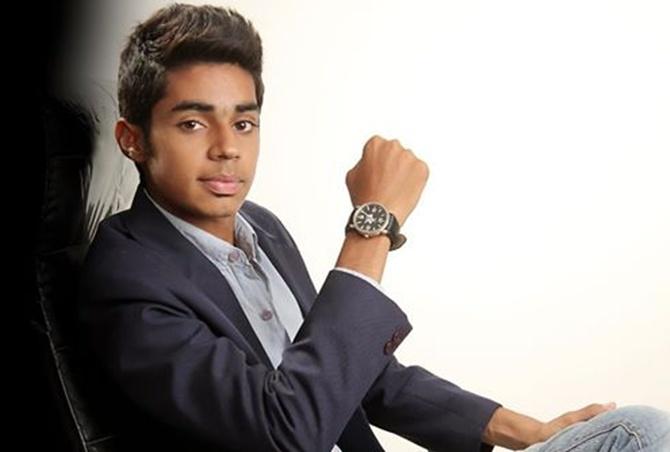 A back-bencher in school, he failed in the class VIII examination and completed his class X and XII through open learning. Arora is also an author, speaker, cyber crime consultant and investigator.
"My father is a senior accounts officer in a private firm and my mother is a housewife. With no formal education in business, setting up my own business was a very challenging task. But the passion to do something unique and the growing number of cases of IT security motivated me to set up my own business in 2012," he explained.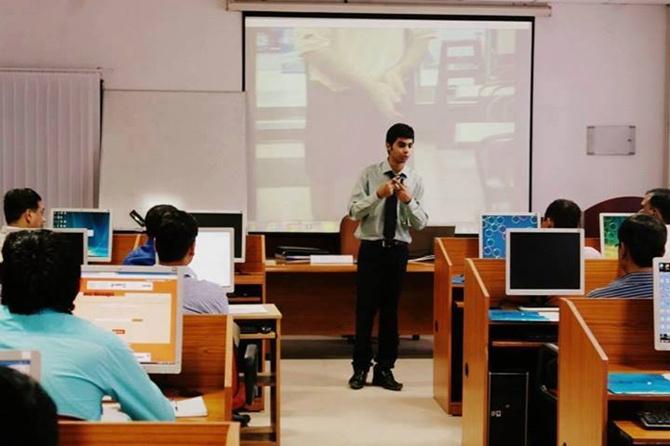 Trishneet Arora talks to CBI officers. Photograph: Courtesy, TAC
Arora said, "It was difficult to get the company registered with the Registrar of Companies as I had no idea about all the legal formalities. But I finally incorporated my own company. I feel passion is the most powerful weapon in any work, and since I had the passion to do something unique, I established myself as a prominent player in the field of IT security."
He added: "After incorporating our own company, in a week's time we managed to get a client who asked us to do his web security. We charged him fees that were lower than the actual cost, as we believe in client satisfaction. Gradually we moved on and managed to get good clients."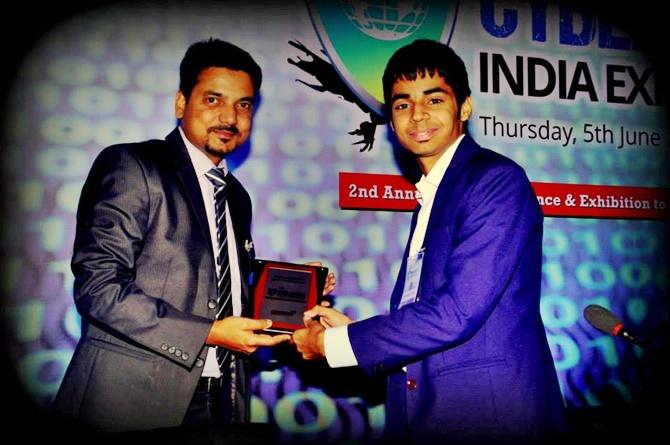 Arora says that while the big companies invest money in ensuring IT security, SMEs do not, due to the lack of awareness: "They fail to understand that they are secure only as long as there is no cyber attack. Their data and network are vulnerable."

His company, he adds, provides them with IT security through customised solutions.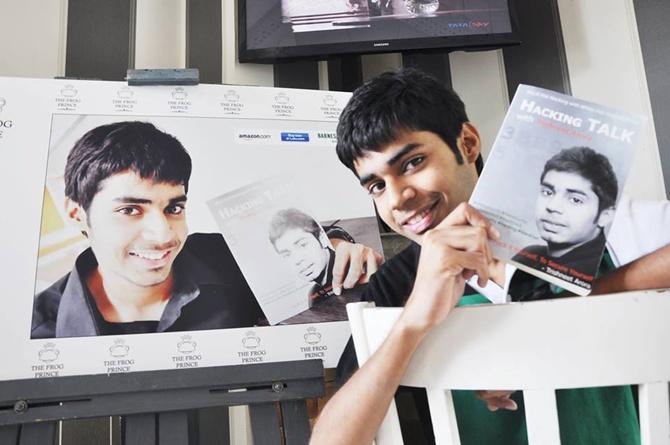 Citing an example, he added, "A Punjab-based exporter came to us and said that his buyer had sent payment for an order thrice, but he didn't receive a single penny. While working on the case, we found that somebody had hacked the exporter's network, and the hacker had total control of communication between the two parties."
Breaching security, the hacker forwarded his own account for payment, and the exporter failed to get his payment. "There are numerous examples where SMEs come to us. Recently we solved a case where an industrialist had become a victim of credit card cloning," said Arora.
Arora is also planning to open a training centre on ethical hacking in Dubai or the UK.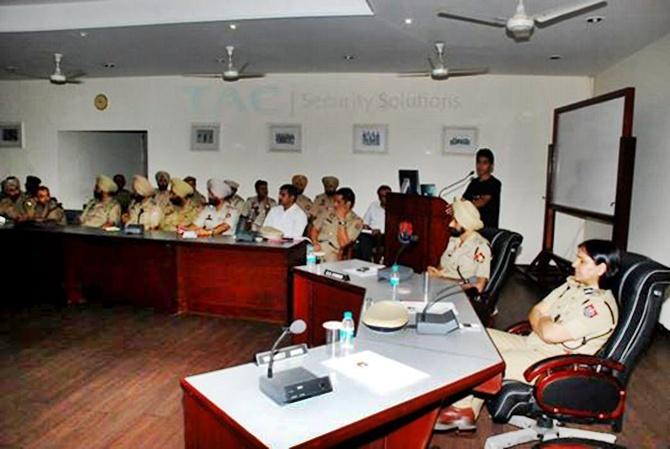 Trishneet Arora during a training session with Ludhiana police officials. Photograph: Courtesy, TAC
Besides being a successful entrepreneur, he is the world's second youngest writer of books on ethical hacking.
He has written two books - The Hacking Era and Hacking Talk. The latter was recently released.