RBI Governor Raghuram Rajan, Google CEO Sundar Pichai and founders of Flipkart Binny Bansal and Sachin Bansal are among the Time magazine's '100 Most Influential People in the World'.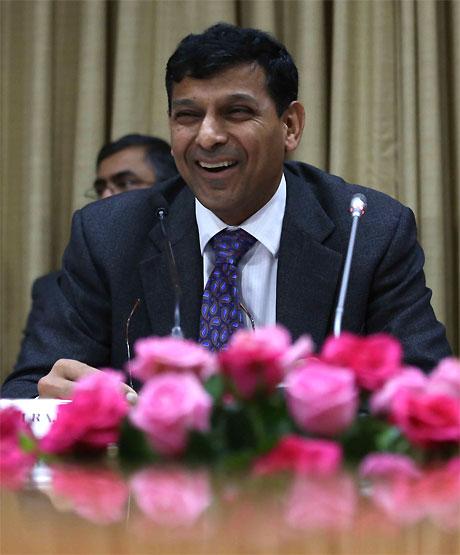 Image: Raghuram Rajan. Photograph: Reuters
Take a look at the business icons in the Time magazine's list…
Raghuram Rajan
Governor, RBI
Terming Rajan as "India's prescient banker," Time said he is among a rare breed of "economic seers" who he "steered" India through the global crisis and fallout, "playing a large role in making it one of the emerging-market stars of the moment.
While serving as the youngest chief economist of the IMF from 2003 to 2006, Time said Rajan predicted the subprime crisis that would lead to the Great Recession, standing up to critics like former US Treasury Secretary Larry Summers, who labeled him a "Luddite".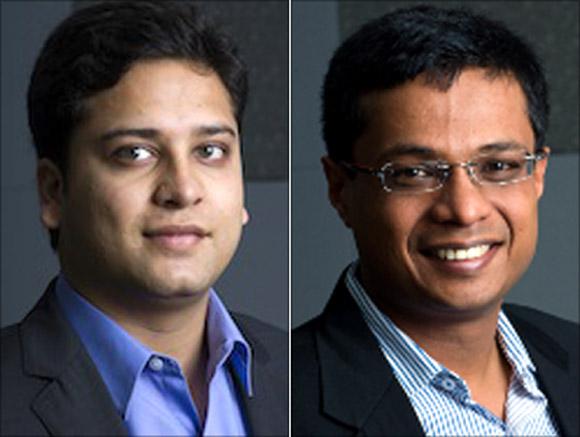 Image: Binny Bansal and Sachin Bansal
Binny Bansal and Sachin Bansal
Founders, Flipkart
Time said Flipkart founders Binny Bansal and Sachin Bansal may have come across as arrogant when they told investors the company they started in 2007 as an online bookstore could be worth $100 million in a decade.
"It turned out to be modesty: Flipkart now has 75 million users and a $13 billion valuation," Time said.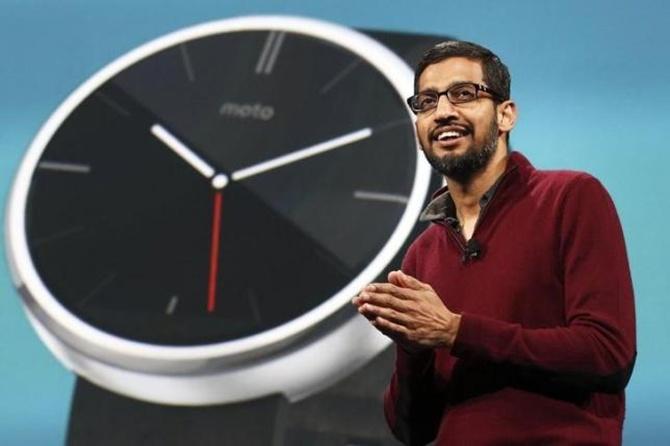 Image: Google CEO Sundar Pichai. Photograph: Reuters
Sundar Pichai
CEO, Google
On Sundar Pichai, author Bill Nye said the "internet's chief engineer" has "helped change the world".
The Chennai-born was the "head guy" on Google Drive and worked on Google Chrome, Gmail and Android phones and the world is now watching what he comes up with next, Nye said in his profile.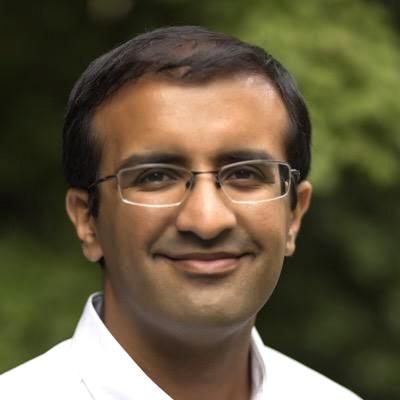 Raj Panjabi
CEO, Last Mile Health
Indian-origin Panjabi, who at 9 had escaped a civil war in his home country of Liberia former, US President Bill Clinton said, "to spend time with Raj Panjabi is to see up close what happens when someone with uncommon courage and compassion puts himself on the front lines of the world's most complex challenges."
Clinton said the "heroic work" Panjabi and and his organization did to train 1,300 community health workers in Liberia was critical in helping the government contain the Ebola epidemic.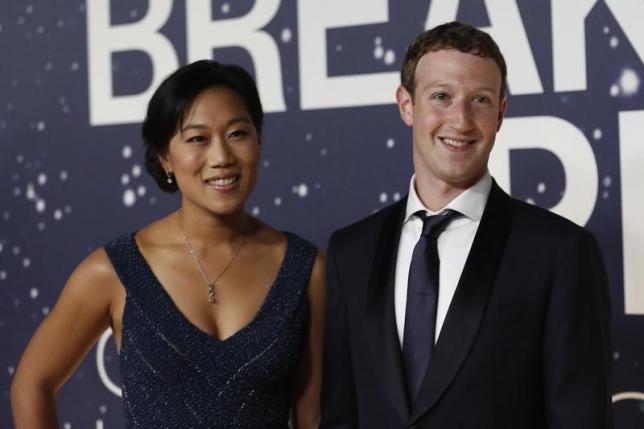 Image: Mark Zuckerberg and his wife Priscilla. Photograph: Reuters
Mark Zuckerberg
Founder, Facebook
Facebook founder Mark Zuckerberg and his wife Priscilla have also found a place in the Time list.
Showering praises on the couple, Bill and Melinda Gates said in Time magazine, they are "Ambitious, thoughtful, open-minded, big-hearted, willing to learn and grow. They care deeply about fixing the inequities they see in the world. Mark already built a company that changed the way people connect."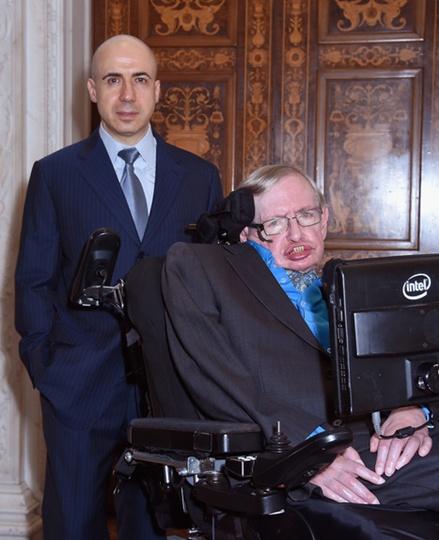 Image: Yuri Milner with Stephen Hawking. Photograph: Reuters
Yuri Milner
Entrepreneur, venture capitalist
One of the world's most influential entrepreneurs, Yuri Milner recently hit the headlines for an out-of-the-world idea, to spend $100 million to find the existence of extra-terrestrial life.
"At the core of his vision is a sense of scale. A deep respect for the universe, in its immensity, and for human beings, whose minds can somehow span it," said Stephen Hawking in Time magazine.
He has also invested in Indian e-commerce venture Flipkart and Ola Cabs.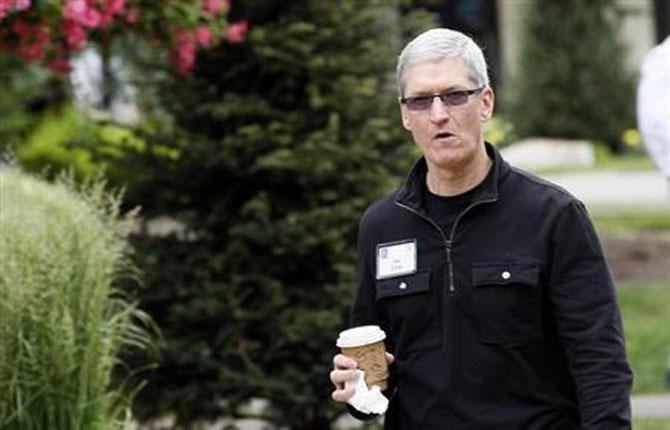 Image: Tim Cook, CEO, Apple. Photograph: Reuters
Tim Cook
CEO, Apple
Tim Cook was ranked number 1 in Fortune's world's greatest leaders last year.
Bob Iger, chairman and CEO of the Walt Disney Co, "Tim is committed to doing the right thing, in the right way, at the right time and for the right reasons. As CEO, he's led Apple to new heights, and he continues to build a global brand that is universally recognised as an industry leader and widely respected for its values."