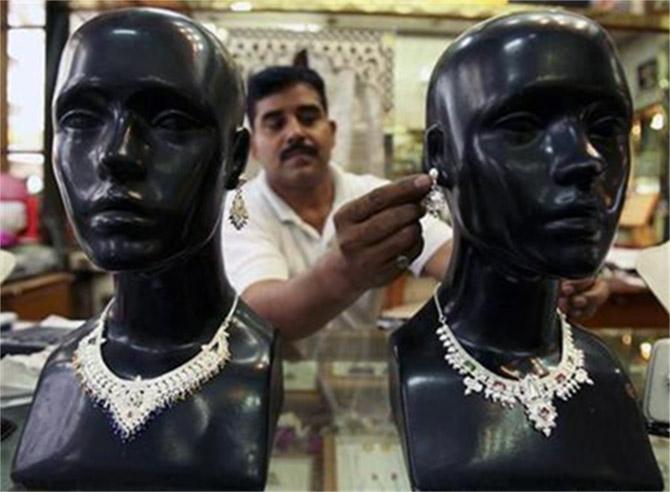 Gold and silver are on a falling streak. Gold, a hedge against inflation and considered a store of value, and silver have been falling over the past two years from earlier peaks.
This fall has aggravated and investors have started looking at these as an opportunity. Between the two, silver is emerging as a stronger bet for the long-term.
Investors have looked at silver as a surrogate for gold, especially when the gold trade faces restrictions.
In India, several restrictions have been placed on gold import, after it was held to be putting pressure on the current account deficit.

Silver is finding incremental demand from jewellers; non-traditional investors have also started looking at silver for investment, as prices are falling.
This year's silver import might still be lower than that of the last year but since the restrictions imposed on the gold import in May 2013, the former has been on the rise.
When inventory holders start adding to their stock, as it is happening now, it is a sign that they see demand and price improving.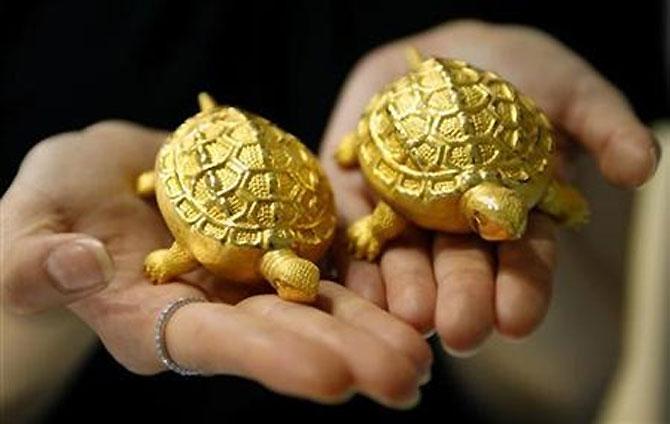 Monal Thakkar of Amrapali Group said, "Silver jewellery is becoming trendy among the young population, who are not curious about yellow (gold) jewellery. Silver gift articles are also regaining preference."
A similar preference is emerging globally. The Washington-based Silver Institute has projected a big demand emerging for silver in the coming years. It has said, "In the coming years, silver investment buying trends might well reverse course and see investors coming back."
Adding: "Many of the root economic, political and financial problems remain unresolved. In this environment, investors might begin to increase their net silver purchases in the years ahead. Current trends suggest investors might accumulate as much as one billion ounces of silver over the next decade. This would be expected to push annual average silver prices to a fresh record high."
This is significant because the institute said at the close of 2013, at least 2.3 billion ounces of silver were held in bars and coins around the world. One billion ounces of demand in the next 10 years means a huge increase.
Silver also has use as an industrial metal and, hence, it has also tracked raw materials.

The Silver Institute says in the past two decades, there was a 62 per cent correlation between the raw material price index and the price of silver. However, silver's correlation has dropped sharply to a negative, suggesting investors have been trading the metal with increased focus on individual market fundamentals.


This breakdown in silver's correlation with gold and other commodities suggests a major shift in the way commodities are traded by investors in recent months.
If Indian investors wanted to be among the early birds to buy silver, when should they enter?

Sudheesh Nambiath, senior analyst for precious metals at GFMS Thomson Reuters, says: "The price of silver in India, anywhere near Rs 33,500 (a kg), is an attractive level for physical investment. The rupee exchange rate is projected around 62.3 (to a dollar) for the current quarter and downside risk for silver at that price is limited." Currently, it is around Rs 35,000 a kg.
Some indicators used by traders are also turning in favour of silver. The gold-silver ratio (gold price divided by silver price), one such indicator, is at a multi-year high; in the coming quarters, silver is expected to outperform gold.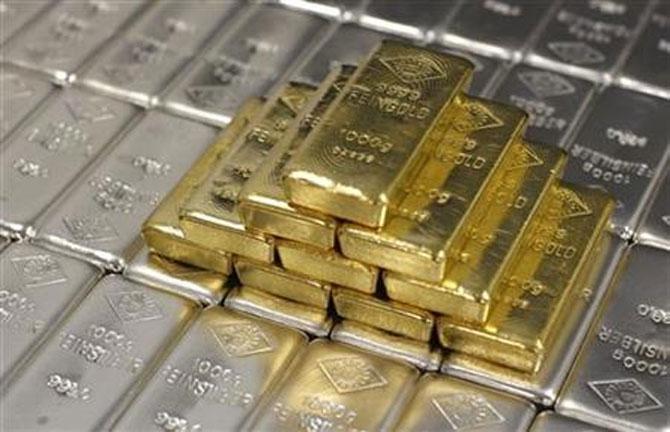 The ratio is now 74.7, at a five-year high. The ratio shows how many ounces of silver one can buy with one ounce of gold and a high ratio means silver has fallen faster. The ratio saw a low of 32.37 in April 2011 and its 10-year average is 57.75:1.
Silver is trading around Rs 35,000 a kg here and at $15.8 an ounce in the international market. Monal Thakkar of Amrapali said, "In terms of prices, it might go down further by 20 per cent in dollar terms. However, a new kind of people are asking for investing in silver, indicating new investors coming in."